Description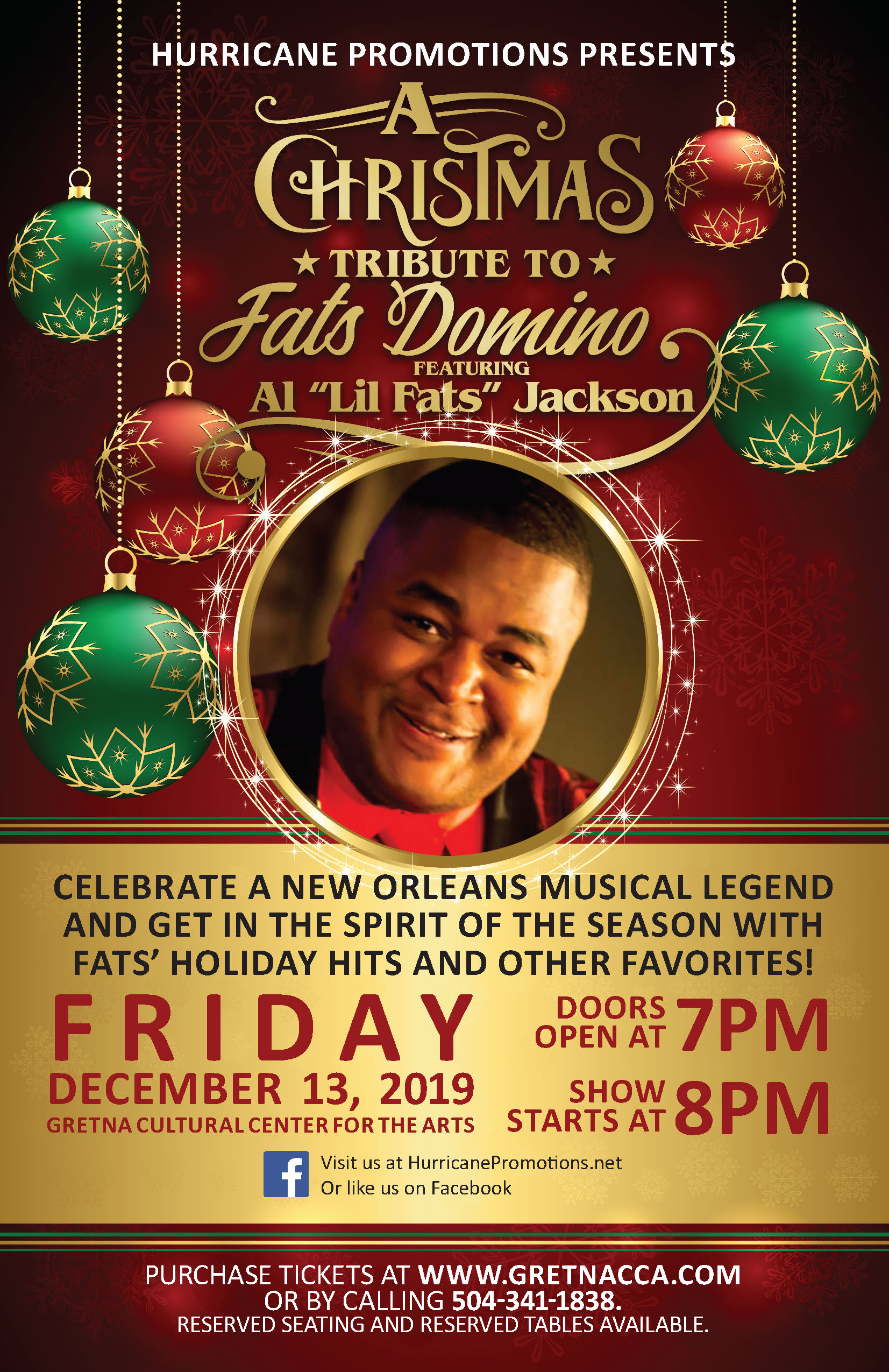 At audiences' first experience of a live performance by Al "Lil Fats" Jackson, they are amazed at his mastering of rhythm and blues in New Orleans style. His technique, sincerity, and enthusiasm are all qualities which are the result of his rearing in New Orleans by a loving and extended family. Al's grandmother owned the "Vet's Club" where she booked such notables as Fats Domino. -Lloyd Price and Tommy Ridgley.
"I grew up listening to classic New Orleans R&B, I guess it became a part of my spirit. I remember even before I was in kindergarten my favorite was Fats Domino. I listened over and over again to a stack of records given to me by my grandfather which he collected from the road house jukeboxes. This is how my love for R&B began!"
"Because of the fact that I was so fortunate to grow up surrounded by such a beautiful supporting family, I am now able to do what I love best - write, play and sing R&B. It was my grandfather who really gave me a love for New Orleans music.
Tickets will be available online at www.GretnaCCA.com, by calling 504-341-1838 or at the door.