A Christmas Murder-An Interactive Murder Mystery Dinner at The Blind Goat
About this event
On December 7th, look out for a Ho Ho Homicide!
The Blind Goat is presenting an Interactive Murder Mystery Dinner!
Come solve this Christmas Murder Mystery where everyone's a suspect! This is a fully-immersive mystery experience full of twists and turns! A murder will occur and your sleuthing skills will be put to the test as you work to determine who had the means, motive and opportunity to commit this unspeakable act! You'll have the chance to examine clues and mingle with suspects to deduce the culprit as you enjoy a fabulous cocktail party. Who knows, you might even be the main suspect!
Everyone that purchases a ticket to this special event will be given a role. Dressing up is encouraged!
Tickets are $50 per person and include a dinner buffet and a glass of champagne upon arrival.
Additional food and beverage will be available for purchase.
Advanced Reservations Required. Reserve your spot today either here or call 727-219-4989 to order by phone.
You will receive your role before the day of the event! Please include the best email to make sure you receive this information.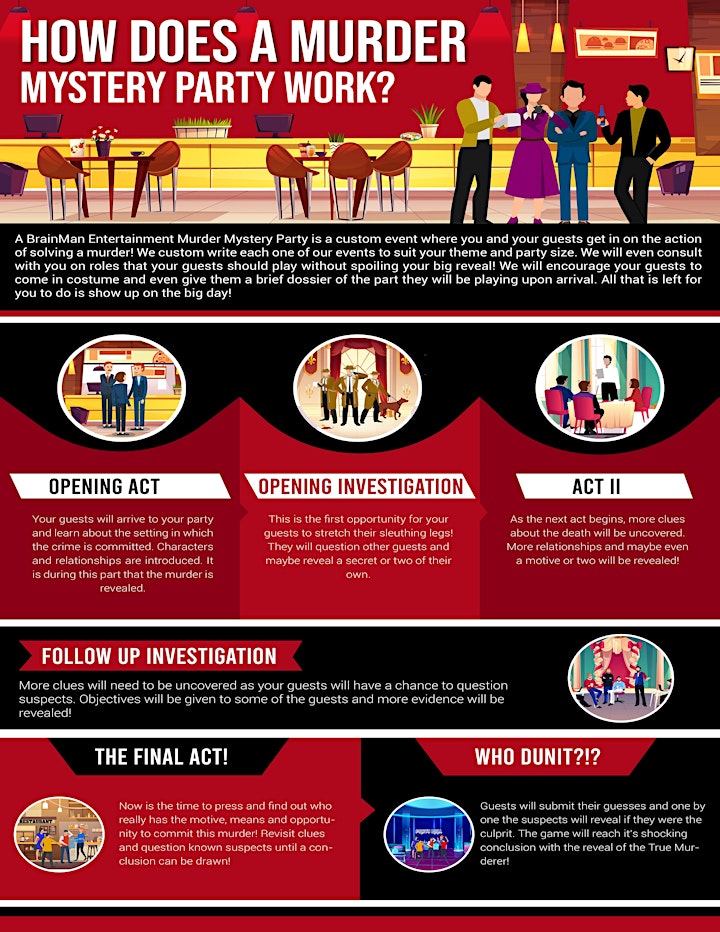 Organizer of A Christmas Murder-An Interactive Murder Mystery Dinner at The Blind Goat