A chat with Kirk Lombard about sea foraging on the Coast! [NEW DATE!]
Description
Please note the new date: Saturday, Nov. 19th
Whether you're a land lubber, sea dog, avid pescetarian, or all or none of the above, this event is not to be missed!
Embark on a coastal adventure with Sea Forager tour guide, sustainable fishmonger, and author of The Sea Forager's Guide to the Northern California Coast, Kirk Lombard.
Learn about all the overlooked delicacies just waiting to be sustainably hooked and harvested at your local beach, as Kirk presents and signs copies of his book. And if the spirit moves him, you may find yourself singing along to a sea shanty or two! Free and open to the public.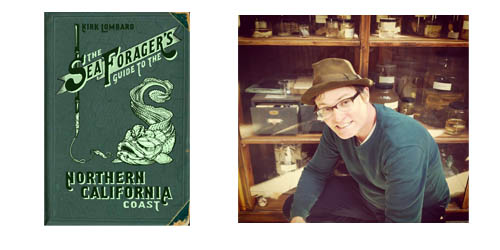 About Kirk:
Kirk Lombard lives in Moss Beach, California, with his fishwife Camilla Lombard and their two kids, Django and Penelope. Kirk writes, fishes, sings a skull-cracking baritone, dabbles in papier-mâché sculpture, plays tuba for the SF-based band Rube Waddell, and, with Camilla, runs Sea Forager Seafood, a sustainable, subscription-based seafood delivery service based in San Francisco.
Donations welcome. Tea and coffee will be served. And as for delectable locally harvested seafood? Well, you'll just have to find out for yourselves, won't you?
Welcome!