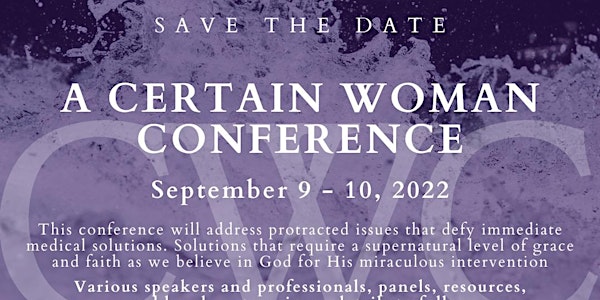 A Certain Woman's Conference
A Certain Woman Conference is designed for you. If your are or have confronted unique challenges that impact mental wellness register now.
When and where
Location
9301 Largo Dr W 9301 Largo Drive West Upper Marlboro, MD 20774
About this event
This conference will address protracted issues that defy immediate medical solutions. Solutions that require a supernatural level of grace and faith as we believe in God for His miraculous intervention. As women, we never give up on those we love, and each of us has a different journey and a different story. I strongly believe your genuine story will uniquely present God's grace and give other women the strength to persevere and the faith to believe.