Description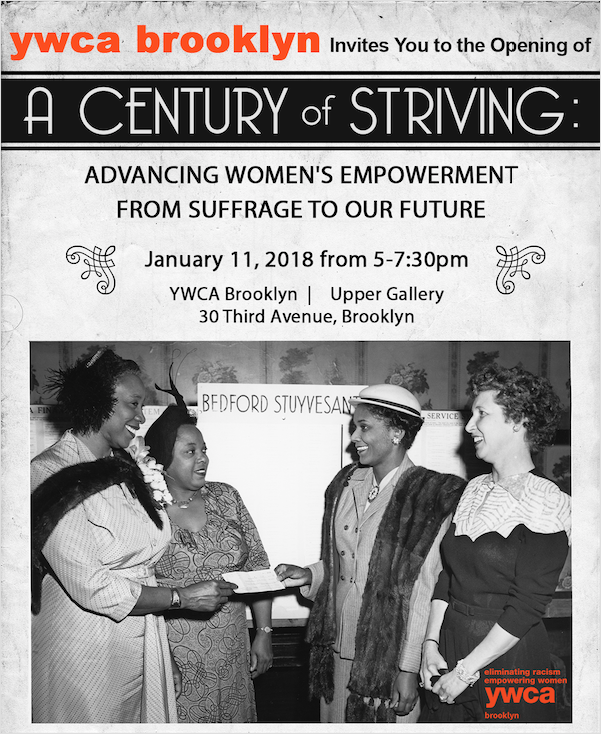 YWCA Brooklyn invites you to join us for a special symposium and panel discussion with elected officials and young women of color community leaders to celebrate 100 years of women's suffrage in New York State!
Panelists include:
NYS Senator Velmanette Montgomery

NYC Councilmember Darlene Mealey

NYC Councilmember Laurie Cumbo

NYS Assemblymember Jo Ann Simon
The symposium will include a reception and, in collaboration with Brooklyn College's Archival Studies Program, a new exhibit of historic photographic images capturing a century of women's civic and economic empowerment in Brooklyn.
Advancing Women's Political and Economic Empowerment From Suffrage to the Future celebrates women, and in particular women of color, in elected office during this critical year. Help us chart the course to advance gender and racial equity for the next generation!

We hope you will join us!