A Central Coast Hootenanny!
About this event
A Central Coast Hootenanny with Songs Hotbox Harry Taught Us, Edwin Huizinga, Hanif Panni, Jake Padorr, Casey, Flat Sun Society, Derls, Nico Georis, WuWu, Smoke Chaser, Tristan and more...
We'll have beer and wine - Bring snacks!
Tickets $20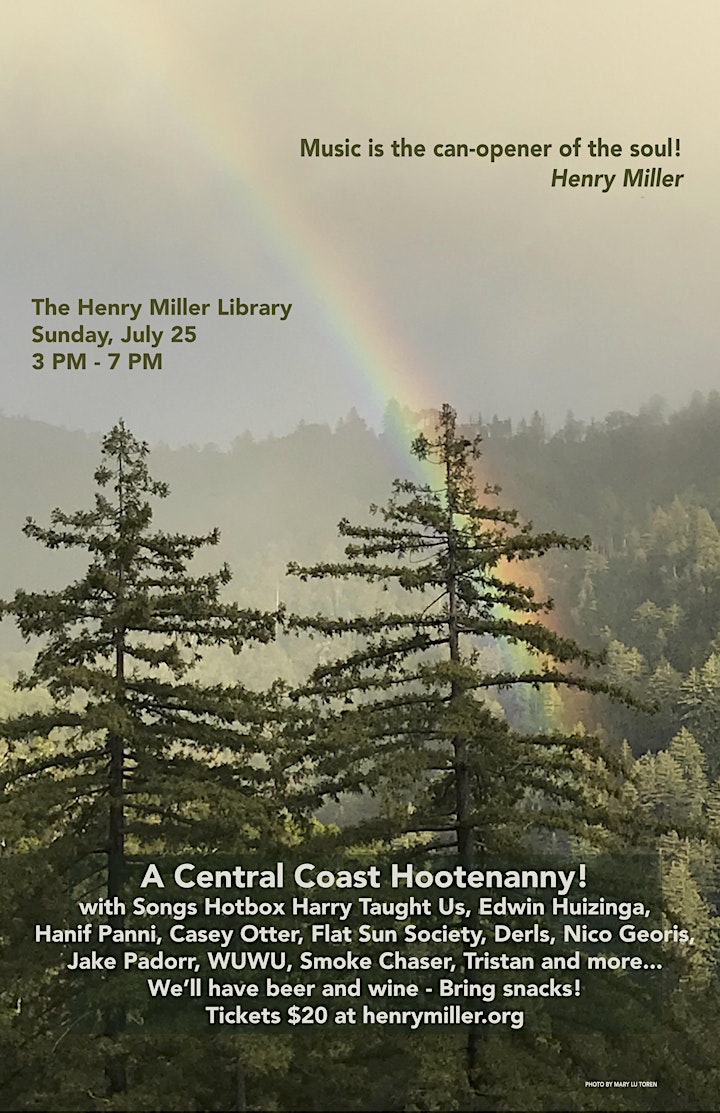 Organizer of A Central Coast Hootenanny
The Henry Miller Memorial Library is a public benefit, non-profit 501 (c) 3 organization championing the literary, artistic and cultural contributions of the late writer, artist, and Big Sur resident Henry Miller. The Library tries to do as little as possible since we are in Big Sur a place very well suited for doing nothing. It turns out to be difficult however because Henry Miller is egging us on to promote the things he believes make life worth living like good conversation, freedom of thought, good food, sex and art in all its forms; old, new, weird and varied! Welcome!