A Celebration to Honor our African American Leaders & SU Alumni Federation...
Description
In celebration of Black History month, the Southern University Alumni Federation Home Chapter is hosting it's 2nd Annual Black History and Chapter Appreciation event. We want to recognize our city, state, and university leaders and thank them for their accomplishments and their efforts to help make our great state, city, and university a better place for everyone. We will also recognize the Southern University Federation Alumni "Home Chapter" and it's members. Come and meet our leaders and chapter members to congratulate them.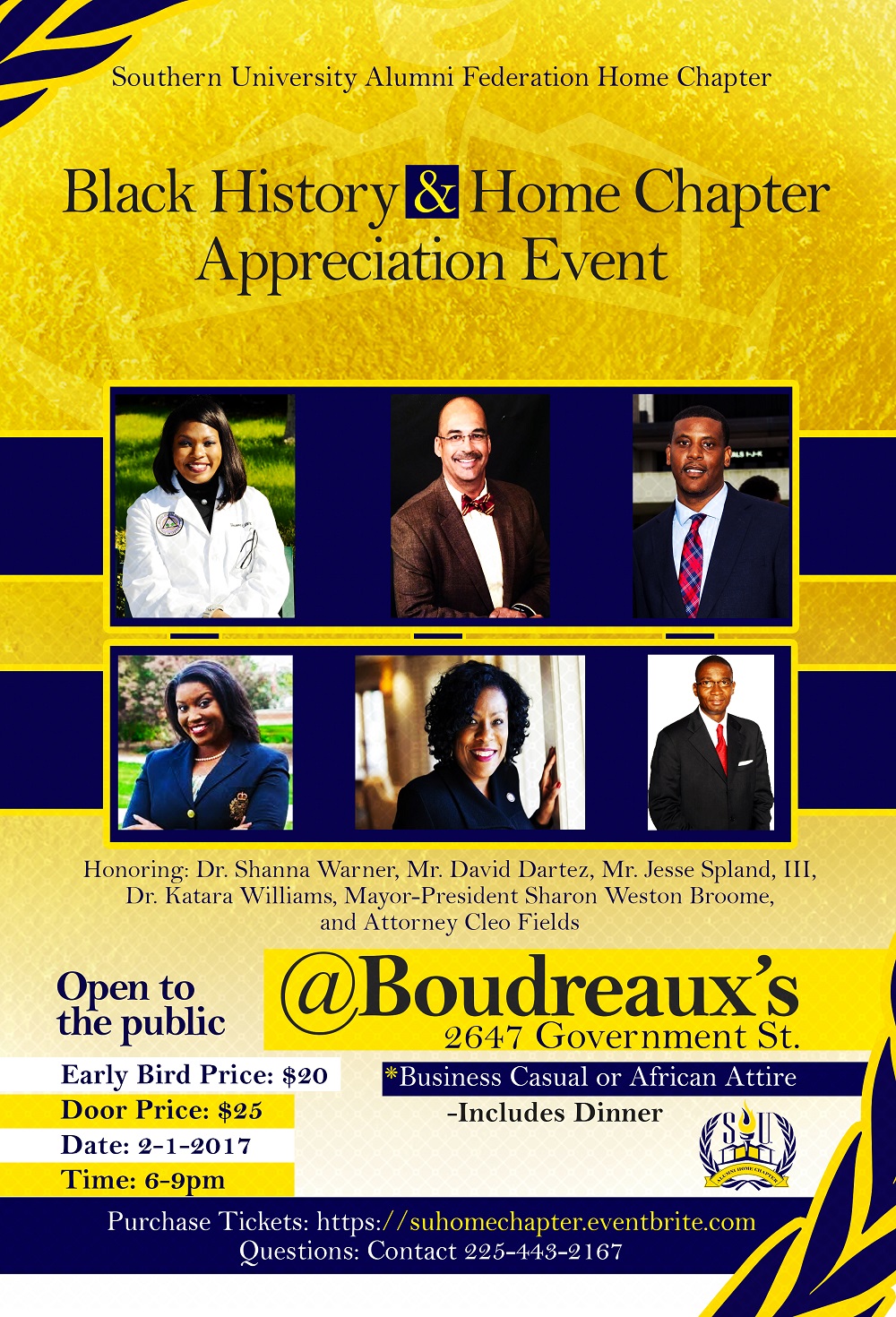 The reception will be held at Boudreaux's The Catering Venue on Feb 1, 2017 from 6 to 9 p.m. The cost for the event is $20 in advance (includes dinner) and $25 beginning January 28th. The event is open to the public.
If you have questions regarding this event please email the Home Chapter at www.suhomechapter@gmail.com or call 225-443-2167.
Go Jags!