About this Event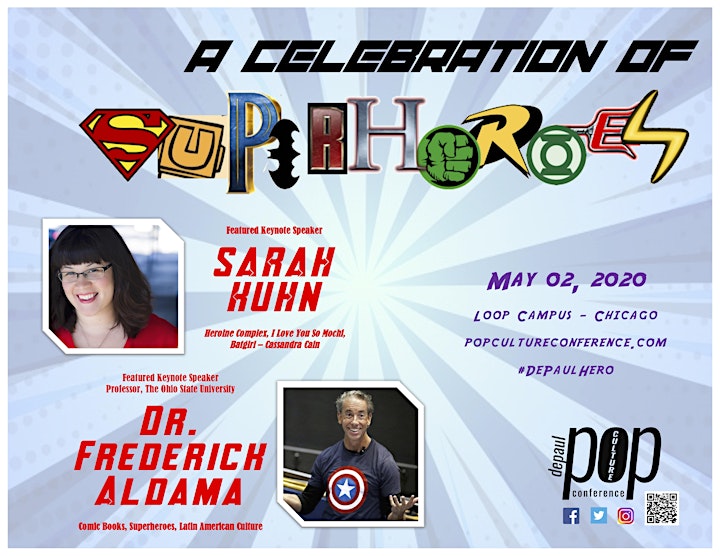 The DePaul Pop Culture Conference is an annual fan/academic convention/conference at DePaul University. We host thoughtful discussions from fans, scholars, and media makers from around the world to engage in conversation about popular culture and cult media. Each year's event is themed for an important Pop Culture moment, and this year's conference is focused on Superheroes!
Our keynote guests are:
Sarah Kuhn, author of the popular Heroine Complex novels—a series starring Asian American superheroines, as well as I Love You So Mochi and a graphic novel about Batgirl Cassandra Cain for DC Comics
Dr. Frederick Aldama, Arts and Humanities Distinguished Professor at The Ohio State University and expert in Latino literature, film, television, comics, and superheroes.
This year, our event supports the charity RAICES, the Refugee and Immigrant Center for Education and Legal Services, and you can donate both at the conference and online when you get a "donation" ticket.
Our event is free to attend and encourage both academic and community presentations! (Our conference books feature great essays by many of our speakers!)
You can purchase our conference teeshirt and conference book at our storefront, https://squareup.com/store/popcultureconference/.
You can learn more at our website, popcultureconference.com