Chefs Brandon Rowan-Taylor (BRTables), Elijah Brown (Pimpin' Chkn'), & Eva Allen (Full Belly Bakery) have created a collaborative menu.
About this event
We have partnered to bring you a menu celebrating black excellence. This 7-course meal, paired with wine, is inspired by classic New Orleans dishes elevated with a fresh nuance that only California chefs can bring. Enjoy the song stylings of Malinda DeRouen and Juanita Harris, while your tastebuds delight in this fabulous fare.
Savory beignet ~ herbed goat cheese, blueberries, and fresh basil
Jambalaya Arancini ~ wild rice, with crab, chicken, and andouille sausage, breaded and fried
Watermelon salad ~ watercress, watermelon radish, feta
Grilled prawn ~ served atop jalapeno cheese grits finished with a sauce piquant
Mango Ginger Sorbet ~ palate cleanser
Fried Chicken "oyster nuggets" ~ braised rainbow chard, pickled carrot, pickled okra, and a cherry tomato coulis
Banana Foster's Baked Alaska ~ banana sponge cake, vanilla semifreddo, walnut rum brittle, entrapped in meringue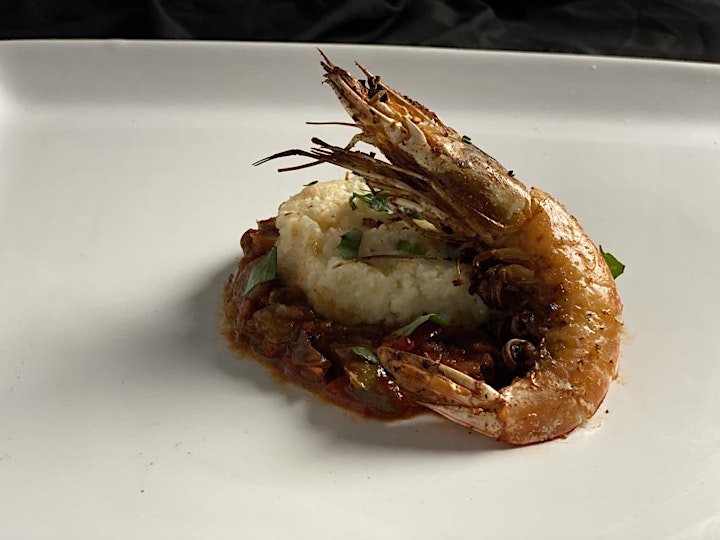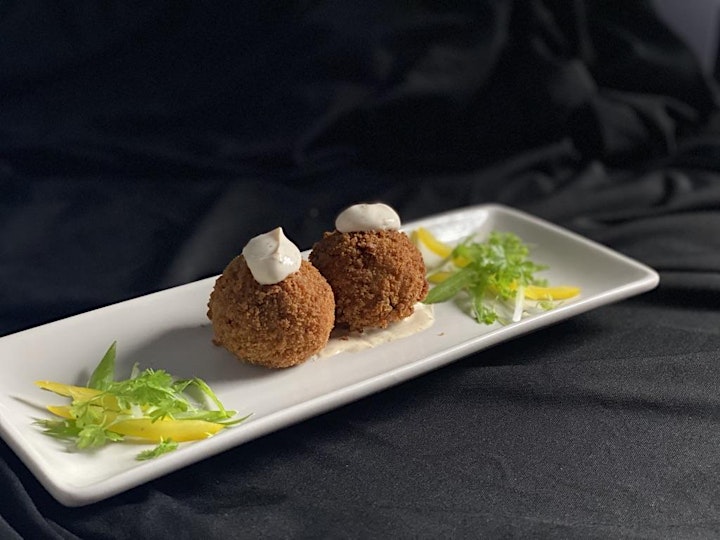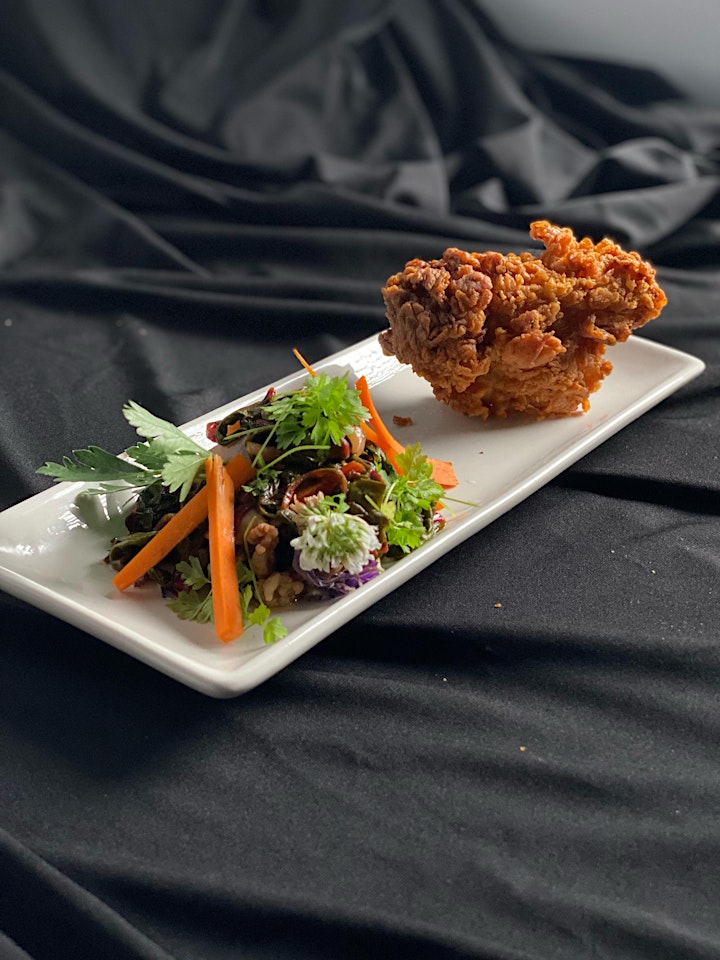 Organizer of A Celebration of Black Excellence ~ 7-course tasting menu
BRT has been entertaining and delighting people and palates for decades. As a San Francisco Bay Area native, Brandon derives inspiration from the fertile soil and rich bounty Northern California has to offer. Both parents come from a farming background, and as such, Brandon grew up knowing only organic home grown produce, this appreciation for veggies is carried through into his California World Fusion style of cuisine. During a study abroad program in Siena, Italy, he first developed his taste for wine, and upon returning to U.C. Davis immersed himself in all things Viticulture. In 2007, BRT moved to San Francisco proper to learn all there was to learn in all aspects of the restaurant industry, and study all of the worldly cusine this 7x7 Mecca has to offer. In 2009, BRT joined the Court of Sommeliers and then began a 6 year tenure in wine sales, importing, distribution, and mechandising. In 2015, Brandon launched BRTable, where he serves out his passions as a private chef, personal sommelier, and full service event planner.