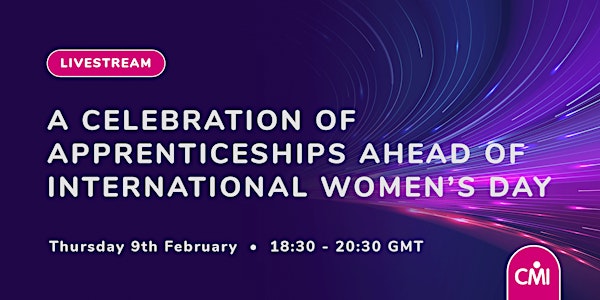 A Celebration of Apprenticeships Ahead of International Women's Day
Join us for a special evening as we celebrate the impact of apprenticeships ahead of International Women's Day.
About this event
Equality of opportunity lies at the heart of CMI's mission to see more professionally qualified managers.
Apprenticeships are delivering life opportunities to learners, who otherwise may not have access to them. This year, CMI will proudly assess and accredit 10,000 apprentices.
Join us virtually to highlight and celebrate the seismic impact that apprenticeships are delivering for disadvantaged learners.
Hear from high-profile special guests on why sharing opportunity needs to be on every employer's mind in 2023.
We'll also be joined by inspirational CMI apprentices who will talk about how their apprenticeships have changed their lives, supported others and helped improve their businesses and organisations.
By attending this event you will;
Hear from inspirational, high-profile leaders on their approaches to widening access, as well as from apprentices who have benefited from their courses.
Hear from senior professionals and thought-leaders from across CMI's networks who are passionate about delivering social mobility.
Learn about how modern apprenticeships are transforming the workplace for people from disadvantaged backgrounds.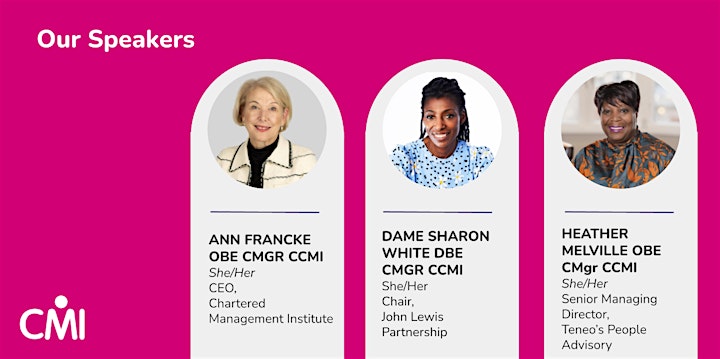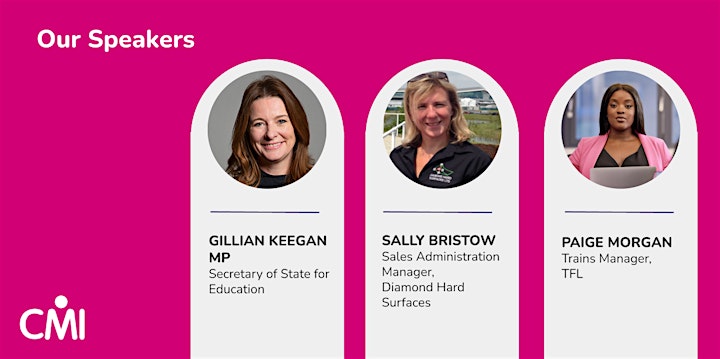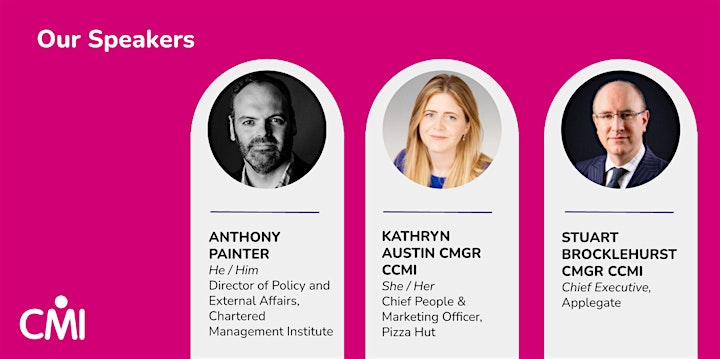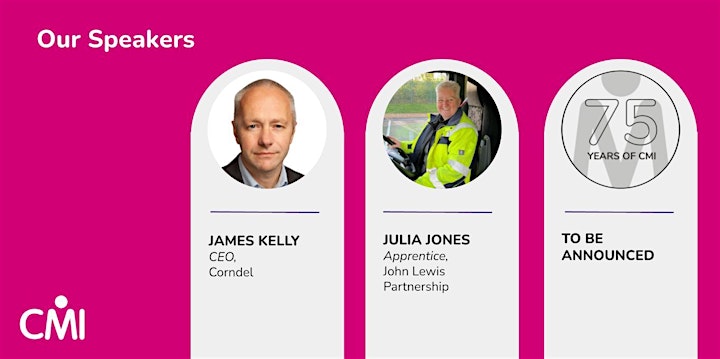 Click here for more on our expert speakers
This event includes:
Leading figures from business and public life
Interactive audience Q&A
Access to content post-event

Ready for the next step in your career? Take CMI's self assessment tool for a tailored personal development plan.

What are you waiting for? CMI Membership gives you instant access to countless management resources.
Looking to develop professionally and take the next step in your career? Our Management Diagnostics tool is for you!