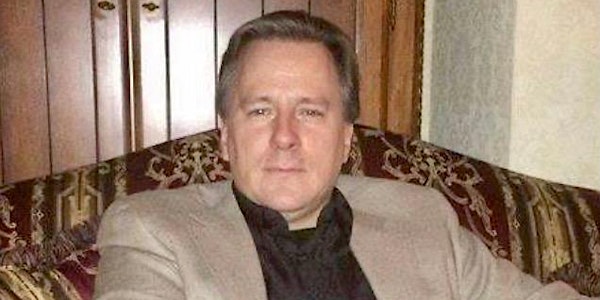 A CELEBRATION AND MEMORIAL FOR TRAVIS MILES CRAWFORD
RSVP if possible please.
When and where
Location
PhilaMOCA 531 North 12th Street Philadelphia, PA 19123
About this event
Travis Miles Crawford would want you to believe he passed away during a crazed cult's ritual cremation in bucolic Scotland. Or following his unfortunate introduction to a woodchipper by a nonchalant Swedish psychopath, somewhere in North Dakota. But Travis passed away peacefully while watching a movie on July 19th, 2022 in Newark, Delaware, at the age of 51.
Travis was born on July 23rd, 1970 to his mother, Sheila McMillan née Frieze (1949–2018), and is survived by his father, James "Jimmy" Crawford. An only child, he grew up in Claymont, Delaware—but even from an early age, a majority of his time was spent in the worlds presented to him from a theater screen. And he had plenty to say about it.
As a burgeoning film critic, his love for movies printed cinema newsletter, Diaspora. Travis wrote for a variety of online and print publications, both mainstream and genre specialist outlets, including Film Comment, Filmmaker, Fangoria, European Trash Cinema, Eyeball, Asian Trash Cinema, Shock Cinema, MovieMaker, The Calvert Journal and Keyframe. His writing appears in a number of film studies books, including 1001 Films To See Before You Die, 501 Movie Stars, Eyeball Compendium and Fear Without Frontiers: Horror Cinema Across the Globe.
While he briefly relocated to San Francisco as an adult, he found most success in Philadelphia. As a film programmer, his best known venture was curating the popular Danger After Dark program at the Philadelphia Film Festival, which served to highlight cutting edge horror and fantasy films from around the world. Danger After Dark would spotlight the work of celebrated filmmakers like Park Chan-Wook (Oldboy) and Yorgos Lanthimos (The Favourite) years before they achieved mainstream recognition, and hosted special events with veteran talents like Tobe Hooper (The Texas Chain Saw Massacre).
Travis brought his adventurous taste and sensibilities to home video work as well, partnering with Artsploitation Films in their early years to help bring daring, idiosyncratic films from Serbia, Germany, Spain, Russia, Belgium, France, Argentina, Chile, South Korea, Lithuania, India and the Netherlands to North American audiences, as well as writing original essays for many of their initial DVD releases. As a freelance contributor to DVD and Blu-Ray labels like Arrow Video, Second Sight, Kino Lorber, Eureka, Vinegar Syndrome, Anchor Bay, 101 Films, Fractured Visions and Blue Underground, Travis occasionally worked on titles by established Hollywood directors like Billy Wilder (The Apartment), Ridley Scott (Legend) and John Frankenheimer (Ronin), but his heart was in celebrating maverick talents and more offbeat fare: Italian horror (Suspiria, The Beyond), Asian cult classics (Mighty Peking Man, Once Upon A Time In China), arthouse/genre hybrids (Twentynine Palms, The Quiet Earth), independent horror curios (Basket Case, The Baby) and especially the work of Pittsburgh horror legend George A. Romero; Travis recorded historian audio commentaries for six of Romero's films, including Dawn Of The Dead and a forthcoming release of Martin.
We may have lost Travis Miles Crawford as a son, a brother, a cousin, a nephew and/or as a friend—but between the pictures he championed and the thousands of words he wrote about them, he left with us an indelible mark on what exactly makes a good movie great, and what exactly makes a great person missed. He is survived by his half sister Lauren McMillan Guarriello (Nick), half brother Jimmy McMillan, Step-father Jim McMillan , Aunt Sheryle DiPinto, Aunt Camilla Munn (Jerry), Cousins; Justin DiPinto, Jeremy DiPinto, Christy Munn Moharrem(Shariff), Gary Munn, Second Cousin Carol Kyrimes, and Niece, Natalie Guariello.
A Memorial will be held on Tuesday, Sept. 6 at 6:30 PM at PhilaMOCA, 531 N. 12th St, Philadelphia, PA 19123