Description
About the Event:
Eros and Illness, a new book from writer/scholar David B. Morris, focuses on the lived experience of illness—but with a crucially expanded understanding of what constitutes patienthood. The caregiver, in this always bio-cultural account, emerges as a representative figure, and Morris draws on his experience as caregiver for his late wife, Ruth, who for some fifteen years struggled with earlier-onset Alzheimer's Disease. His approach, as it expands beyond a personal focus, requires exploring the intertwined relations between an individual "inner life" and the wider (interpersonal and cultural) experiences of illness. Eros and Illness seeks to document this complex relationship by braiding together evidence from deliberately diverse sources—memoir, dance, theater, climate, ethics, and even the nudes of Amedeo Modigliani. The ultimate aim is to demonstrate—for patients as for health-care professionals—how the experience of illness is shaped and re-shaped by the often-overriding significance of eros or desire.
About the Author/Speaker:
David B. Morris, writer and scholar, recently retired as University Professor at the University of Virginia, where he held an appointment split between English and Medicine. His work in eighteenth-century British literature includes numerous articles and two prize-winning books: The Religious Sublime (1972) and Alexander Pope: The Genius of Sense (1984). Among his many subsequent contributions to medical humanities, The Culture of Pain (1991) won a prestigious PEN prize. He has lectured and written widely in the field of pain medicine—with chapters in Evidence-Based Chronic Pain Management (2010), in Bonica's Management of Pain (4th& 5th edns.), and in Narrative, Pain, and Suffering (2005), which he co-edited with pain specialists Daniel Carr and John Loeser. In 2000 he co-founded and co-directed, with Dr. Julie Reichert, the still-ongoing Taos Writing Retreat for Health Professionals. His most recent book, published in 2017 from Harvard University Press, is Eros and Illness.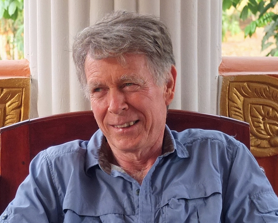 This event is presented by The Section on Medicine and the Arts of The College of Physicians of Philadelphia.
The Mütter Museum will not be open during this event.
Questions? Email events@collegeofphysicians.org
Event registration is non-refundable, but is transferable.