Description
Understanding what type of job you really want and why you want it can lead you to a better understanding of how to get the job you want. Join Shelly Stotzer, an expert Career Coach and Executive Leader from Crosworks, as she walks you though the full funnel of navigating your career from assessment & understanding to cultivating and negotiation offers. Shelly will provide valuable information and tips that no job seeker should be without including identifying your professional brand, networking advice, salary negotiation considerations, interviewing preparation and more.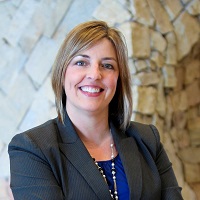 Speaker: Shelly Stotzer
Speaker Bio: Shelly Stotzer is Owner, Career Coach and Talent Strategist at Crosworks, where she uses her extensive executive leadership and coaching expertise to help clients gain clarity and focus to perform their best. Serving both individual and organizations, she leads the Crosworks team in providing services ranging from corporate team building and career mapping to resume writing, interviewing training, marketplace research, compensation negotiations and more.

Prior to acquiring Crosworks, Shelly was head of the residential solar division at IGS, a division that she launched. She also ran a consulting practice, Auxano, serving a variety of established corporations as well as startups, providing strategic business planning, executive leadership coaching and operations analysis. And, at Highlights for Children she served as chief marketing and operating officer, appointed by the company's CEO to drive a financial turn-around and rebranding of a decades-old magazine.

Shelly earned an MBA from the University of Dayton and a BS in business operations from DeVry University.