Description
Come spend a cozy Saturday evening with cookbook author and food stylist Victoria Granof to master her thoroughly researched cannoli recipe from start to finish! Officially crowned the 'Cannoli Queen' by Bon Appetit magazine, Victoria is a cannoli expert and has a very unique method that captures the authentic taste of this most famous Italian pastry.


This 2.5-hour class also includes your very own set of cannoli tubes and cannoli to take home.
All
classes at Archestratus guarantee a hands-on cooking experience, a treat with some new friends, and something to take home and share with your loved ones.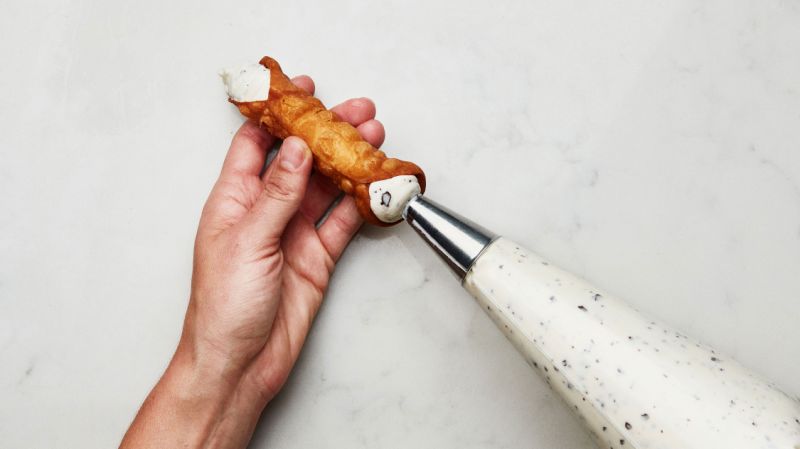 Whether you find her draping curled octopus tentacles over the edge of a stockpot for the late Anthony Bourdain's cookbook, or crafting a tribal headpiece out of gold flecked cotton candy for an indie food magazine, or working her way through gallons of ice cream to create the perfectly imperfect scoop for one of her corporate clients, VICTORIA GRANOF is as much an artiste as a food stylist. With a background in visual arts and classical culinary training at Le Cordon Bleu, Victoria is known for her "beauty is where you find it" sensibility and provocative images that stay on brand while going off on a tangent. Her keen eye and fearless approach have earned her accolades among her peers and loyal clients across all platforms of food media.