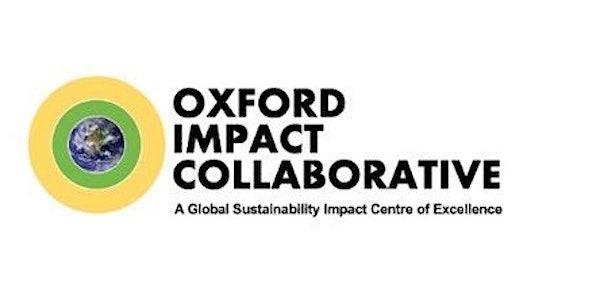 A Candid discussion with three Private, Impact / Sustainability Funds
Please join us for a candid discussion with three leading PE Impact / Sustainability funds.
About this event
Please join us for a candid discussion with three leading Private Equity Impact / Sustainability Funds based in the United States, Europe, and South East Asia to address top-of-mind questions for all asset owners. This event will be moderated by an Asset Owner Advisor, Gregg Robins, and Private Equity Fund Manager, Richard Piliero.
Participant questions are most welcome, prior to the event please send them to richard@oximco.com. Questions will also be taken during the event.
Who:
1. Justin Fier, Head of Impact Strategy, Tom Johnson, Managing Director, Timberland Investment Resources
2. Walter Fonseca, Partner, Adrián Torres Ambite, Partner, Lucas Fonseca, Partner, Phinova
3. Beau Seil, Co-Founder, An Do, Partner, Patamar Capital
Moderators: Gregg Robins: Founder, Robins Advising and Richard Piliero, Managing Director, Franklin Templeton Global Private Equity
Sectors / Region / Manager:
1. Timberland / United States / Timberland Investment Resources
2. Renewable Energy Transition / Europe / Phinova
3. Impact Venture / South East Asia / Patamar Capital
Manager Overview:
1. Timberland Investment Resources: is based in Atlanta, Georgia, USA and manages over $1.6 billion of sustainable timberland assets for institutional and high-net-worth clients, comprising over 800,000 acres of forest land in 15 different states.
2. Phinova: is a European based Renewable Energy Transition Investment Fund focusing on greenfield, brownfield & repowering renewable energy projects in southern Europe.
3. Patamar Capital: is Southeast Asia's leading impact-driven venture capital firm, investing in early-stage companies building sector-defining platforms that maximize positive impact and financial returns.
Questions:
i. Investment Sector / underlying investments: what is the investment sector, typical underlying investment and average ticket size?
ii. Returns: what returns do you target for the fund and how does the Impact / Sustainability Focus impact returns?
iii. Risks: what are the key risks to achieving the targeted financial return and Impact /Sustainability goals?
iv. Impacts /Sustainability Considerations: which impacts are targeted and/or how is sustainability integrated into your investment approach?
v. Investment Structures and Incentive fees: which legal structure do you use for the fund, what is the term and how does management address impact carry?
vi. Reporting: how does the fund report financial metrics and impact / sustainability metrics and what assurance is provided?