Description




You are invited to attend:
A Campus Tour & Amigo Planning Session



Monday

,

January 23, 2016 from 9:00 AM – 11:30 AM
Snacks will be provided
You are invited to take a closer look at the campus with us starting at Vicki's Place, promptly at 9:00 AM, Saturday, January 23rd. Join us for the tour to learn more about the facility and all it has to offer the kids
Agenda topics include: Kids event calendar review, new events discussion, poker fundraisers, Amigo communications, and the Camera Club.

Have you always thought about bringing your talent or equipment to the campus? Have a venue idea that can accommodate a group of kids for an activity or Amigos for fundraising events? Now's the time to let us know! Whether it's a single event or a more regular activity like our soccer or basketball clinics, we are always looking for new ways to enrich the lives of those we serve.

If you have an idea but can't make the meeting, please shoot us an email with your thoughts - all ideas are welcome!

Questions? Call Amigo Murf at 805-208-0252

Please RSVP for this event.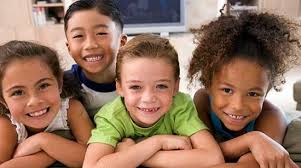 Date and Time
Location
Casa Pacifica Centers For Children And Families
1722 South Lewis Road
Camarillo, CA 93012