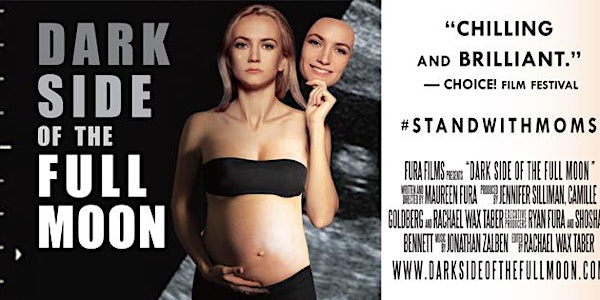 A Call To Action: Perinatal Mood and Anxiety Disorders
Location
Long Island Jewish Medical Center
LIJMC Teaching center- G Level
270-05 76th Avenue
New Hyde Park, NY 11040
Description
Perinatal mood and anxiety disorders (PMADs) are the #1 maternal health complication.
Yet the illness often goes undiagnosed and untreated with devastating outcomes for mothers, babies, and families.
Please join us for a free screening of Dark Side of the Full Moon, a movie that,
"delves into the unseen world of maternal mental health in the U.S. It will uncover the disconnect within the medical community to effectively screen, refer, and treat 1.3 million mothers affected each year, giving a face and voice to the countless women who have suffered in silence."
Movie will be followed by multidisciplinary panel discussion.
Participants will:
Be aware of the number 1 complication in maternal health and the prevalence of PMADs

Understand how screening for PMADs can be accomplished

Recognize the symptoms of PMADs

Understand barriers to diagnosis and care

Understand that PMAD are treatable and the consequences of unrecognized and untreated PMAD's

Be aware of local community resources