Description
Healthcare organizations are being targeted on unprecedented levels, incidents and breaches are at all-time highs. And it's no wonder! Hackers are motivated by three things: Activism, Nation State, and Money. Healthcare and identity data, in particular, is valued 20-50 times higher than financial data on the dark/gray web. Bad actors know this and they also appreciate and are taking advantage of the natural tension that exists in this industry.
Join us for this highly critical and interactive information session and learn:
How does an organization know if what it is doing is sufficient?

What best practices can you suggest for actually handling a breach?

What lessons learned can you share?
Moderator: Jason Taule, FEI Systems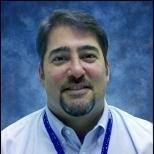 Jason Taule is a 25+ year veteran of the information assurance and cybersecurity industry who has worked in both the intelligence community and commercial sectors first consulting to Federal agencies and then serving as inside CSO/CPO both within the Government and at large systems integrators like General Dynamics and CSC. He helped create the US-CERT, authored the Maryland Data Privacy Law, led a multi-million dollar global cyber security practice for a large international consulting firm, ran the team responsible for HIPAA complaint investigations for OCR for 3 years, and for the last 15 years has been a luminary in the US Health IT space supporting numerous OpDivs in DHHS. Mr. Taule is a graduate of the FBI Citizen's Academy, is member of the Homeland Security Preparation and Response Team, is an active member of the HITRUST Alliance, serves on the Advisory Board of the Howard Tech Council, is the driving force behind the HoCo CISO Security Officer In Residence program, currently sits on the US Health IT Standards Committee's Transport and Security Workgroup and is a White House invitee to the Security Policy Roundtable for the President's Precision Medicine Initiative. Jason Taule is currently the Chief Security and Privacy Officer for FEi Systems, a leading Heath IT company specializing in behavioral and mental health data solutions for federal and state governments.
Panelist: Samit Desai, Audacious Inquiry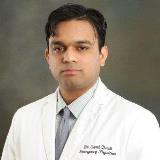 Samit Desai, MD is a practicing physician double boarded in Clinical Informatics and Emergency Medicine and is the Chief Medical Officer at Audacious Inquiry, a Health IT and Policy company. He most recently served as Chief Medical Informatics Officer (CMIO) at St. Agnes Hospital, member of Ascension Health. There he led large scale EMR implementations and a successful attestation to Meaningful Use Stage 2. During this time, he sat on the state-designated HIE's, CRISP, Clinical Advisory Board and is now a Senior Adviser to CRISP. Samit has also ONC sponsored Applied Clinical Informatics program at the Division of Health Sciences Informatics at the Johns Hopkins School of Medicine. Samit attended Drexel University School of Medicine and subsequently trained at the Johns Hopkins Hospital.
Panelist: Darren Lacey, Johns Hopkins University and Johns Hopkins Medicine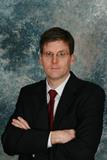 Darren Lacey is Chief Information Security Officer and Director of IT Compliance for the Johns Hopkins University and Johns Hopkins Medicine. He was the first Executive Director of the Johns Hopkins University Information Security Institute, a National Security Agency Center of Academic Excellence in Information Assurance.
Panelist: Kristine Stallings, QI Express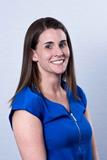 Kristine Stallings is a Client Success Specialist at QI Express, where she helps healthcare clients of all types achieve a more secure Privacy and Security environment. After graduation, she worked as a Registered Nurse in a variety of settings including clinic, acute and long-term care. Working as a clinician, Kristine realized that if HIPAA security and privacy requirements were going to be implemented in the clinical setting they had to be simplified, easy to understand and un-intrusive to the care model. She joined QI Express to help covered entities and business associates successfully implement security into their day to day activities. Kristine is a 2004 graduate of Salisbury University, with a bachelor's degree in Nursing.
Registration will close on April 26 at 3:00 PM
keyword: htc, mce, and tech