A BSC #HCNet Series: Anti-Fascism, Decolonisation & Critical Race Theory
Locating contemporary concerns within wider historical criminological interests, in academia and beyond.
By The British Society of Criminology Historical Network #HCNet
Date and time
Wed, 5 Apr 2023 04:00 - 05:30 PDT
About this event
1 hour 30 minutes

Mobile eTicket
What role can a historical criminology platform have in matters of contemporary concern? Where do our contemporary concerns with topics such as anti-fascism, decolonization, gender, free speech, and critical race theory intersect with the multidisciplinary logics guiding criminological observance of historical methods, pedagogies, and wider community participatory action? @BSC's #HCNet brings together a seminar series covering this multidisciplinary range of contemporary ideas, allowing attendees to 'meet' specialists virtually, taking the opportunity to interrogate the extent which history intersects with the contemporary. Our aim is to provide a platform to support rich discussion, with the chance to locate contemporary conversations within wider historical criminological interests, in academia and beyond.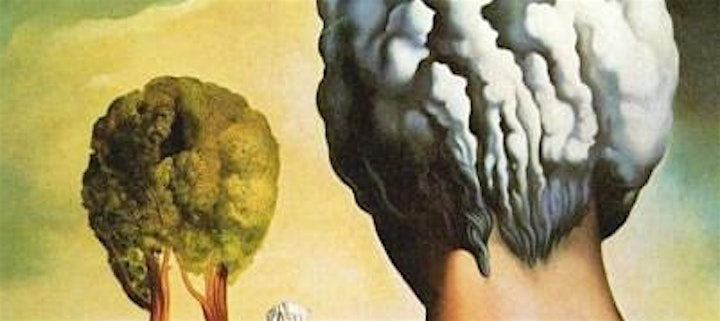 Provisional Programme
4— Welcome & virtual housekeeping
4.05—Chair's Introduction
4.10—Speaker Presents
4.40—Chair Leads Q&A
5.25—Closing remarks
5.30—Session Closed

Presenter Biographies & Session Information
Dr Geoff Eley is a Karl Pohrt Distinguished University Professor of Contemporary History, University of Michigan, Michigan, USA.
• 19 October 2022, 4-5.30pm (BST)
• What is Fascism and Where Does it Come From?
Dr Biko Agozino is a Professor of Sociology, Virginia Tech University, Virginia, USA.
• 2 November 2022, 4-5.30pm (BST)
• Decolonialization and Counter-Colonial Criminology
Dr Elzbieta Korolczuk is an Associate professor in sociology, Sodertorn University, Stockholm Sweden.
• 9 November 2022, 4-5.30pm (BST)
• Anti-Gender Politics in the Populist Moment
Dr Monish Bhatia is a Lecturer in Criminology, Birkbeck University, London, UK.
• 14 December 2022, 4-5.30pm (BST)
• Racist-Gendered State Violence: Punishing Migrant Women and Separating Families
Dr Evan Smith is a Lecturer in History at Flinders University, Adelaide, Australia.
• 5 April 2023, 12-1.30pm (BST)
• Moral Panics and the Free Speech 'Crisis' on Campus: Using Critical Criminology to Examine the History of 'No Platforming' at British Universities
Dr Esmorie Miller is a Lecturer in Criminology, Lancaster University, Lancaster, UK.
• 12 April 2023, 4-5.30pm (BST)
• Workshopping Critical Race Theory in British Criminology: Why the Outrage?

Sessions are Chaired by #HCNet Members