Description
British food gets a bad rep. Ask most people what they think of British food and they imagine a slab of meat as tough as leather, cabbage boiled for so long it's lost all form and flavor and piles of potatoes washed down with lukewarm ale. This couldn't be further from the truth.


Join us for a British summertime feast prepared by Rab Brownell in collaboration with Burlap & Barrel. The menu is inspired by four iconic cookbooks: Dorothy Hartley's Food in England, Fergus Henderson's Nose to Tail Eating, Nigel Slater's Toast and Delia Smith's How to Cook. The meal will reflect a side of British cooking that takes inspirations from a nation's rich agricultural and regional history. A culinary story built on struggle and necessity, a long and unique experience of immigration and the influence of the British Empire which, at its peak, reached across a quarter of the World. Rab will be joined by Chef Ethan Frisch, co-founder of Burlap & Barrel, a single origin spice company based in New York.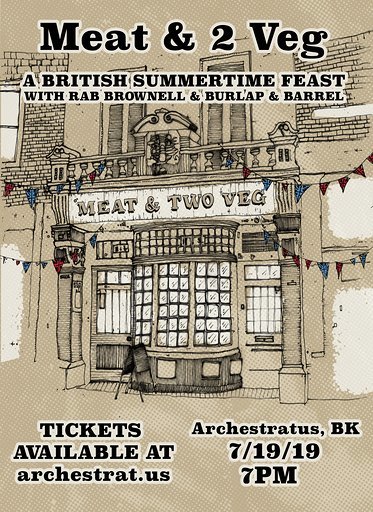 ---


MENU:


Hand raised pork pie, piccalilli, English mustard and watercress
Kedgeree: smoked haddock, soft boiled eggs and spiced butter
Eccles cakes and Mrs Kirkham's Lancashire cheese (Neal's Yard Dairy)
Lemon possett with brown butter and black peppercorn shortbread


*Burlap & Barrel spices will be used in all four courses.


---
We sell beer and wine.
This is NOT a BYOB establishment.
Please arrive promptly at 7pm.
No refunds or exchanges after July 12th.
---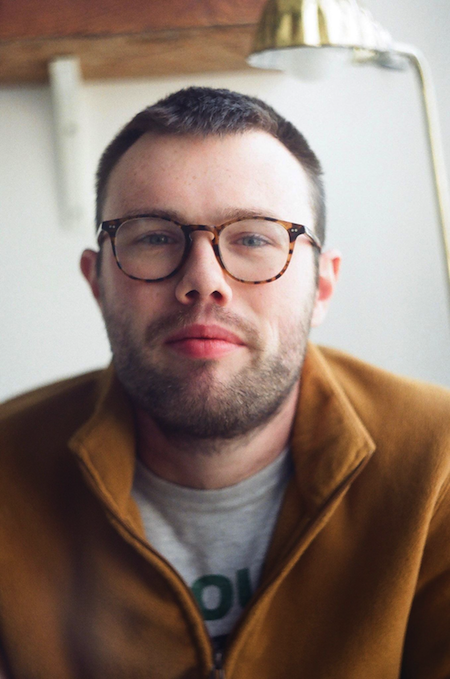 RAB BROWNELL is a British chef living in Brooklyn. Cooking his way across London and New York, from working with British cheese makers at Neal's Yard Dairy to kitchens around NYC. Separated from his home country by 3000 miles of ocean; his love of cooking British food is part nostalgia, part national pride but mainly from an upbringing devouring everything from kippers to rhubarb and custards to chicken tikka masala.

BURLAP & BARREL work directly with smallholder spice farmers to source unique, beautiful spices for professional chefs and home cooks. A public benefit corporation, they're rebuilding the spice trade to be traceable and equitable and to emphasize quality and terroir.