Event Information
Refund policy
Contact the organizer to request a refund.
Eventbrite's fee is nonrefundable.
Part of the 'Beloved Community Journey' hosted by Thrive
About this event
"Us all standing on your body
Floating through outer space
I bow to your love
And intrinsic intelligence"
-Alixa Garcia
"This is how we nurture love. This is how we build belonging. We can build a circle of humanity where no one is outside." -john a. powell
Join us on Sunday, December 5th for A Bridge to Belonging: The Practice of Beloved Community with celebrated author and professor john a. powell (Director of the Othering & Belonging Institute), beloved artist, activist & poet Alixa Garcia (co-founder of Climbing PoeTree) and Masumi Hayashi-Smith of the Thrive Choir.
We are fundamentally interconnected as a human family yet the chasm of separation meets us on all sides. At a time when our world needs the heart and wisdom of all of us, how can we build bridges across our divides and weave the fabric of beloved community? What are the principles and practices for bridging that will allow us to find healing and belonging together? Join us as we explore the power of bridge-building, love, vulnerability and co-creating a bigger We that welcomes us all.
WHAT: This event is part of the Beloved Community Journey, a series of learning, practice and taking action to create a world where we all belong and thrive. If you haven't already signed up for the Journey, you can learn more and sign up to participate in the full series of events at: https://thrivenetwork.org/journey. If you are only wanting to participate in this specific event, you can purchase an individual ticket here on Eventbrite.
WHEN: Sunday, December 5th from 4pm - 5:30pm PT / 7pm - 8:30pm ET (arrive on time!)
WHERE: Online on Zoom (link shared when you register)
COST: If you sign up for the Beloved Community Journey, this event is included and you do not need to sign up here. If you are only wanting to participate in this event, a $5 - $20 contribution is suggested. (Questions: team@thrivenetwork.org)
INVITE A FRIEND: Feel free to invite your family and friends, and invite folks on Facebook here.
We look forward to gathering!
In partnership,
the Thrive team
Accessibility: Closed captioning will be available during this event. Please contact team@thrivenetwork.org with additional accessiblity needs and questions. Thank you!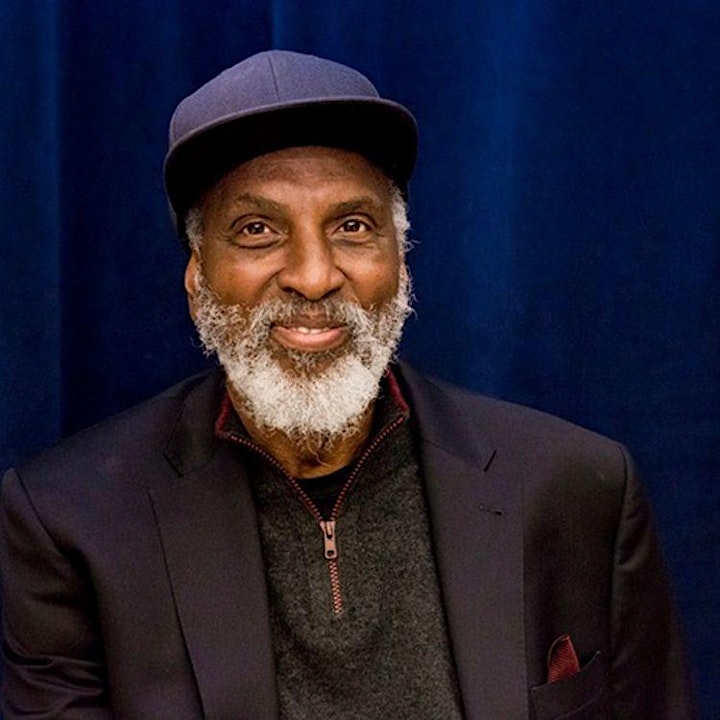 Guest Speaker: john a. powell is an internationally recognized expert in the areas of civil rights, civil liberties, structural racialization, racial identity, fair housing, poverty, and democracy. He is the Director of the Othering & Belonging Institute, a UC Berkeley research institute that brings together scholars, organizers, communicators, and policymakers to identify and eliminate the barriers to an inclusive, just, and sustainable society and to create transformative change toward a more equitable nation. 
john holds the Robert D. Haas Chancellor's Chair in Equity and Inclusion and is a Professor of Law, African American Studies, and Ethnic Studies at UC Berkeley. He has written extensively on a number of issues including structural racism, racial justice, concentrated poverty and urban sprawl, opportunity based housing, voting rights, affirmative action in the United States, South Africa and Brazil, racial and ethnic identity, spirituality and social justice, and the needs of citizens in a democratic society.
john was formerly the Executive Director of the Kirwan Institute for the Study of Race and Ethnicity at Ohio State University and held the Gregory H. Williams Chair in Civil Rights & Civil Liberties at the Moritz College of Law. He also founded and directed the Institute on Race and Poverty at the University of Minnesota. john has served as Director of Legal Services in Miami, Florida and was National Legal Director of the American Civil Liberties Union where he was instrumental in developing educational adequacy theory.
He is the author of several books, including his most recent work, Racing to Justice: Transforming our Concepts of Self and Other to Build an Inclusive Society.
john has worked and lived in Africa, where he was a consultant to the governments of Mozambique and South Africa. He has also lived and worked in India and done work in South America and Europe. john is one of the co-founders of the Poverty & Race Research Action Council and serves on the board of several national organizations. He has taught at numerous law schools including Harvard and Columbia University.
Learn more at: http://www.johnapowell.org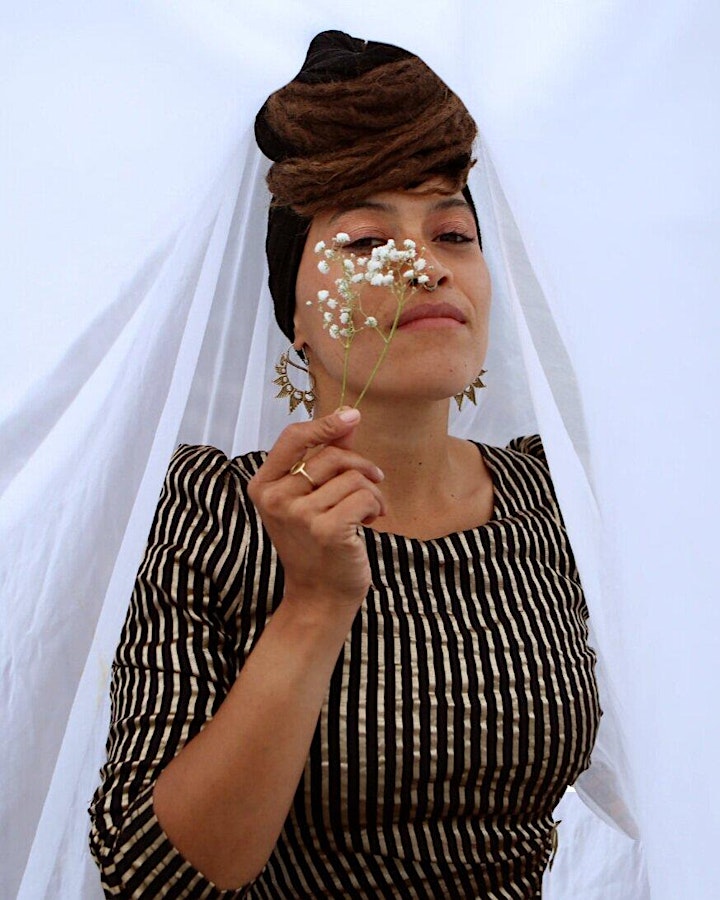 Guest Artist: Alixa García is a Colombian born, globally-raised, multi-disciplinary artist and movement architect whose work is imbued in ritual, spirit, and deep reverence for our Great Mother, Great Lover: our Earth. She is an award-winning poet, activist, and filmmaker, as well as a visual artist, musician, science-fiction writer, and essayist.
As a visual artist she has exhibited her work at the Museum of Contemporary Art, Los Angeles, CA, the Kunsthal KAdE Museum, Netherlands, the Pop-Up Museum, New York, New York, and the Manifest Justice Exhibition, Los Angeles, alongside Hank Willis Thomas, Shepard Fairey, Swoon, and other world-renown artists. She has created large-scale murals in New York City, Cuba, and Jamaica, and was commissioned for a large scale mural by Tony Award-winning playwright, Eve Ensler. García is a visual art awardee of the Global Arts Fund/Astrea, The National Association of Latino Arts & Culture Grant, The Rising Fund, and the V-Day Fund. She has been the recipient of multiple prestigious artist residencies including Blue Mountain Center and Omega Institute.
In 2020 she was commissioned by Times Square Arts Alliance to create a piece for "Massages for the City" in honor of nurses during the COVID-19 pandemic. The animation Superheroes Never Die was up in Times Square on 3 mega-screens, as well as 1,800 LinkNYC kiosks and digital billboards across the 5 New York City boroughs, Boston, and Chicago. The piece was later commissioned by the Mint Museum in North Carolina.
García is the Co-Founder & Co-Artistic Director of Climbing PoeTree, an internationally-renowned, award-winning social justice spoken word, hip-hop, and world music duo. Touring the globe, García has performed on main stages including Lightning in a Bottle, Eclipse, and Symbiosis music festivals; T.E.D: Ideas Worth Spreading; United Nations; and In 2016 she performed on the main stage at the Women's March for over 500K people on the streets of D.C., a performance televised to millions world-wide.
She has been a keynote speaker and facilitator at hundreds of universities and conferences, from Harvard to the United Nations and T.E.D: Ideas Worth Spreading. Throughout her career she has performed alongside powerhouses such as Janelle Monáe, Maxwell, Madonna, and Erykah Badu.
She is the Co-Director & Co-Producer of the award-winning theater production and social justice movement strategy Hurricane Season: The Hidden Messages in Water. The production toured over 50 cities, traveling 11,000 miles on a bus converted to run on recycled vegetable oil, and gave a platform to over 200 grassroots organizations, supporting and deepening local organizing work. Her artistic, educational, and organizing passions have taken her internationally from Mexico to South Africa, Cuba to Scotland, Amsterdam to Ecuador, and beyond.
García's work has been published by Whit Press, North Atlantic, AK Press, & Hatchett.
 Learn more at: https://alixagarcia.com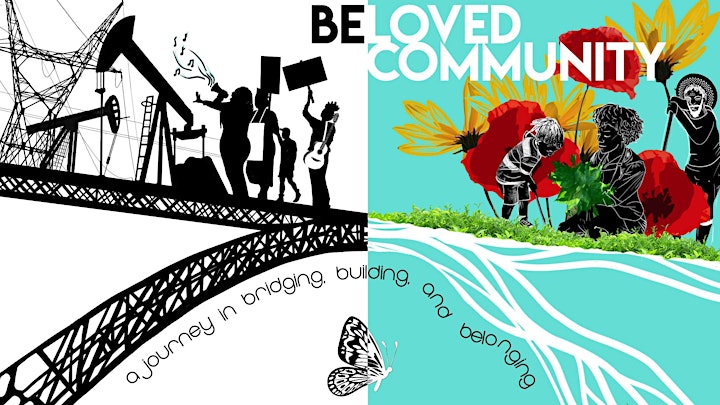 (Image by Alixa Garcia)
ABOUT the BELOVED COMMUNITY JOURNEY
This event is part of the BELOVED COMMUNITY JOURNEY, a series of learning, practice and taking action together to create a world where we all belong and thrive. Learn more and sign up to participate in the full series of events online at: https://thrivenetwork.org/journey
Date and time
Location
Refund policy
Contact the organizer to request a refund.
Eventbrite's fee is nonrefundable.
Organizer of A Bridge to Belonging: The Practice of Beloved Community
Thrive is a community, network and movement building Beloved Community for these times. We bring people together at the intersections of meaning, belonging, the arts and social change. Started in Oakland, CA as Thrive East Bay, we have also grown into the Thrive Network as we work to build a world of love and belonging where everyone thrives

We are guided by the following core principles: 
Thriving Lives - We support each other in overcoming personal challenges and injustice, and creating lives filled with purpose, joy, and creative expression.
Love in Action - We let love guide us toward compassion, gratitude, empathy, and community among diverse groups of people. 
Shared Learning & Practice - We seek to deepen our understanding of the world through conversations and critical inquiry, and to grow together through transformative practices and action. 
Systemic Change - We unite to build equitable systems where we can flourish as individuals, as communities, and as a planet.
Learn more at Thrive Network.