Description
SATURDAY APRIL 27TH
A BOOGIE WIT DA HOODIE LIVE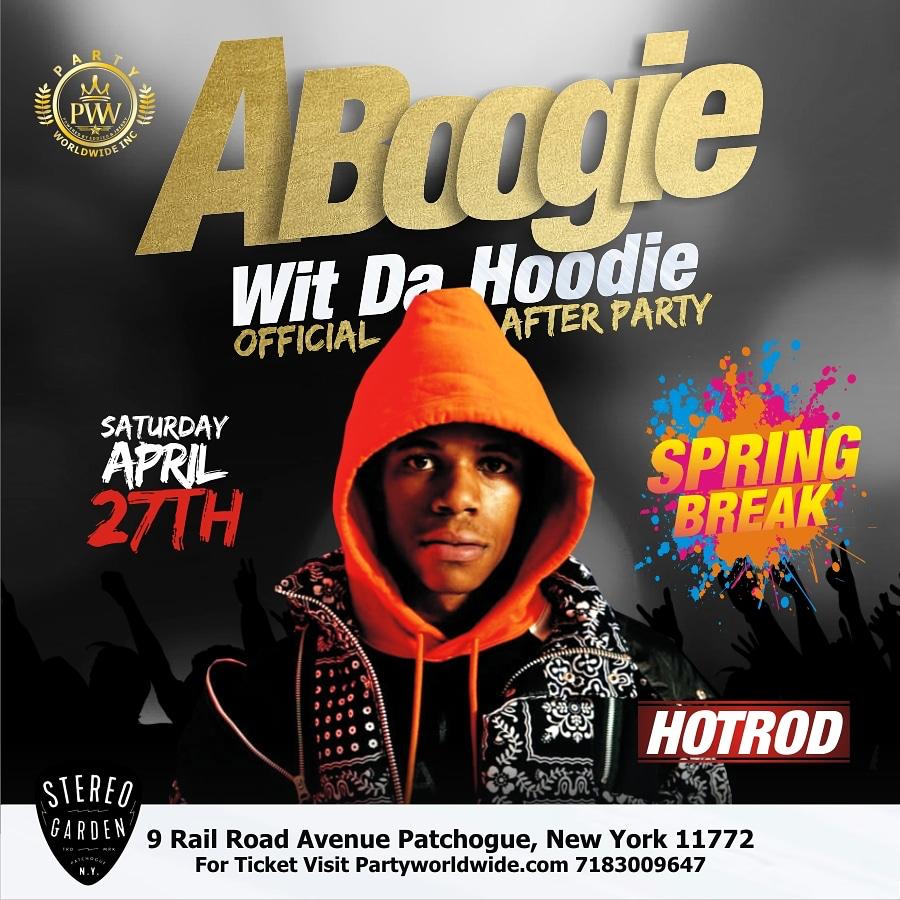 MUSIC BY Power 105.1FM
DJ HOT ROD & DJ ALLSTAR
TABLE SERVICE PACKAGES:
~BIRTHDAY PACKAGE $500 :1 BOTTLE GREY GOOSE, 1 house champagne, 4 FREE PEOPLE
~LOOK BACK AT IT PACKAGE $750: 2 PREMIUM BOTTLES, 1 house champagne, 6 FREE GUESTS
~TIMELESS PACKAGE $1100 : 3 PREMIUM BOTTLES, 1 house champagne, 8 GUESTS FREE
~MY SH*T PACKAGE $1500: 5 PREMIUM BOTTLES , 1 house champagne, 10 GUESTS FREE
~DROWNING PACKAGE $2500: PREMIUM SEATING NEXT TO THE STAGE, 8 BOTTLES OF CHOICE, 10 GUESTS FREE
For more information please email us at contact@aimgroupny.com
---
About the venue: Stereo Garden is a unique multi-purpose venue located in the vibrant Village of Patchogue, New York. Originally built as the Patchogue Roller Rink in the 1940's, this historic building offers over 20,000 square feet of open floor, column-free space with exposed wood rafters and curved high ceilings. Live music acts perform with state-of-the-art professional lighting and audio systems, while the audience experiences the show from multiple levels--all with clear sight lines toward the stage.