A Better World, A Meaningful Life - Online Course Registration

Multiple Dates
Event Details
A Better World, A Meaningful Life is a month-long online course for people who want to put their vision for a better world and a more joyful, examined life into practice.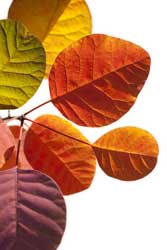 Learn to tap into your deepest values and help create a peaceful, just, compassionate, sustainable world while cultivating your own inner peace and joy. You'll assess your life, examine your values, explore new information and do more good for yourself, other people, animals, and the environment. 
Course Dates:
September 2-30, 2011

October 3-28, 2011

November 4-December 2, 2011
Contact Amy at amy@HumaneEducation.org or (207) 667-1025 with any questions. Learn more about this course here.

Cancellation policy: We will refund your registration, minus a $25 administration fee, if you cancel 3 weeks before the course begins.  IHE is unable to grant refunds for cancellations after that date, but you may make arrangements for someone else to take the course in your place.
Solutionary Groups: A Solutionary Group is 3 or more people taking the course simultaneously. Move through the course together, assist and support each other, and use the course as a way to bond as a group and work together in your community for positive change. The in-person meetings of the Solutionary Group are coordinated by your group. But you can use the Better World, Meaningful Life curriculum as a foundation for the content of your meetings.
Organizer
Institute for Humane Education
The Institute for Humane Education (IHE) is a non-profit, 501(c)(3) educational organization dedicated to creating a world of solutionaries who have the knowledge, tools, and motivation to build a healthy, humane, restorative world for all. Headquartered in Surry, Maine, IHE has been training humane educators and promoting humane education since 1996. Humane education approaches human rights, environmental preservation and animal protection as interconnected and integral dimensions of a healthy, just society. 
Through an affiliation with Valparaiso University's graduate school, IHE offers five different graduate degrees/programs in Humane Education - the only programs of their kind in the U.S.
M.Ed. in Humane Education

M.A. in Humane Education

MALS in Humane Education

M.Ed. in Instructional Leadership with a concentration in Humane Education

Graduate Certificate in Humane Education
IHE offers online programs, workshops, as well as many dynamic resources at our website: http://humaneeducation.org