A Better Way to Predict Company Success

Friday, October 10, 2014 from 9:00 AM to 12:00 PM (HST)
Event Details
 The Business Model Canvas for Financial Professionals
Brought to you by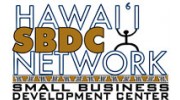 &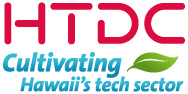 The Business Model Canvas is being used by a growing set of businesses, from startups to large enterprises, including: Intel, GE, Mastercard, Adobe, 3M, SAP, WWF, NASA, Intuit and more, to validate new business ideas. As a financial professional, you need innovative tools to quickly and effectively analyze a new or existing business. In this workshop, you will learn how the Business Model Canvas is especially advantageous in working with clients in the context of how they create value in today's hyper competitive markets.
Rechung Fujihira and Alline Oliveira, of the Jump School, will walk through a hands-on seminar to demonstrate the value of the business model canvas and why it is an important tool for any decision making and assessing investment risk.
Have questions about A Better Way to Predict Company Success?
Contact HTDC
Organizer
HTDC
Hawaii Technology Development Corporation is a state agency established by the Hawaii State Legislature in 1983 to facilitate the development and growth of Hawaii's technology and innovation industry. The State views tech and innovation as important drivers in the diversification of Hawaii's economy that provide quality, high-paying jobs for Hawaii residents.
A Better Way to Predict Company Success