About this Event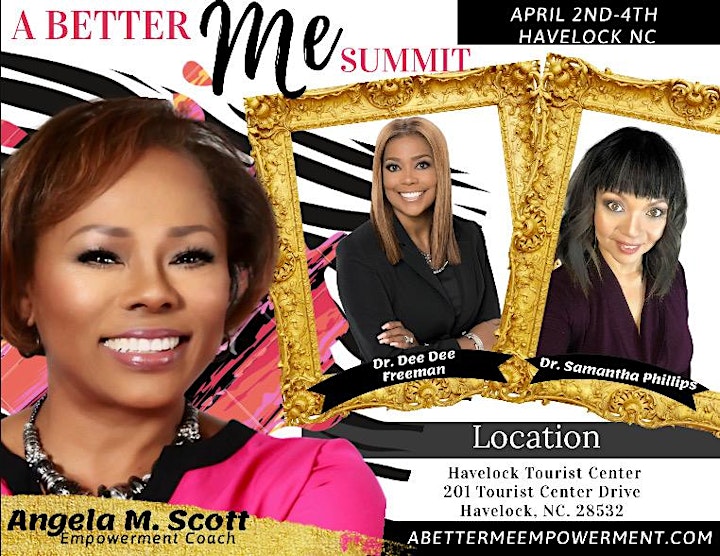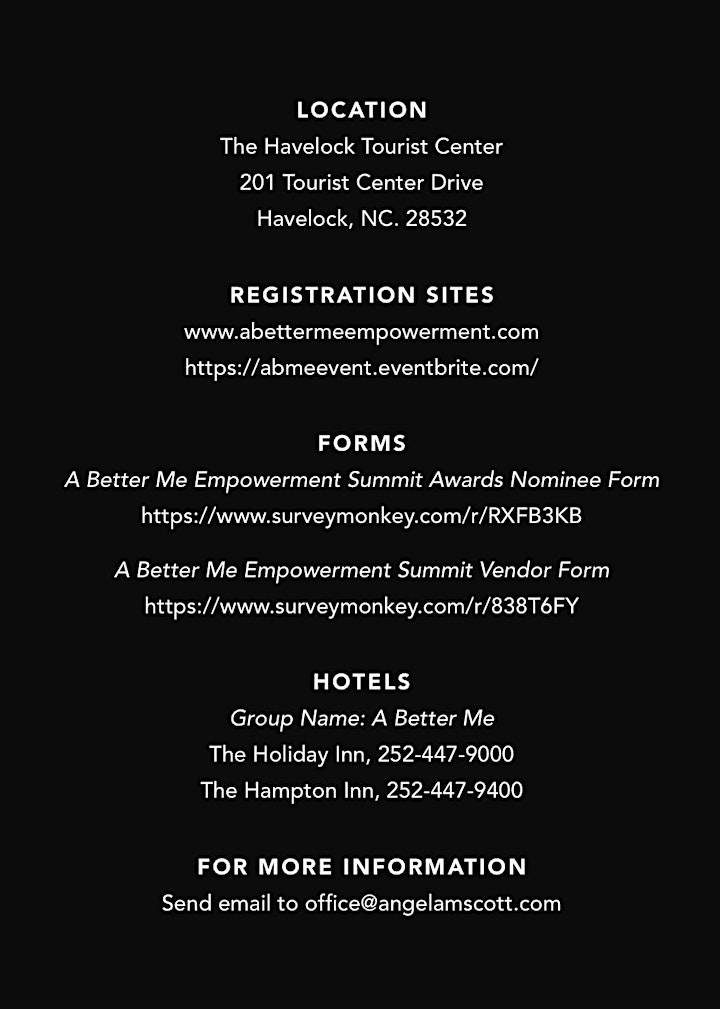 The A Better Me Empowerment Summit is a conference event, empowerment event, gala event and Zumbathon event all in one! The General Session opens on Thursday, April 2nd with dynamic praise and worship, followed by electrifying and empowering speakers. There will also be vendors in which you can experience the joys of browsing and shopping.
Friday morning is the Empowerment Session where speakers share their overcoming experiences on topics ranging from health (mental and physical), social awareness, spiritual and finances. The charged atmosphere will strengthen you on your life's journey.
We are pleased to announce that this year on Friday night, The A Better Me Empowerment Summit will host a formal dinner gala. At this event we will be acknowledging women who have been selected by others as difference makers in one of the following categories:
SHERO Award (Nominee is a Sister who is Helping to Empower Others)
A Better Me Award (Nominee is one who has overcome obstacles to make a significant impact in the lives of others).
Now Best Thing Award (Nominee is an entrepreneur that is creative and has created a footprint to lead others by).
Olivia Scott Award (Nominee is a single mother who has overcome great adversities, and is viewed as a role model for others).
O.B. Meyers Award (Nominee is an educator, entrepreneur, and is involved in the community).
The Empowerment Summit will conclude Saturday morning with more Empowerment Sessions and our first ever Zumbathon. You will leave envigorated and empowered!
If you would like to purchase only a Formal Gala Ticket, you can do so using the following link: