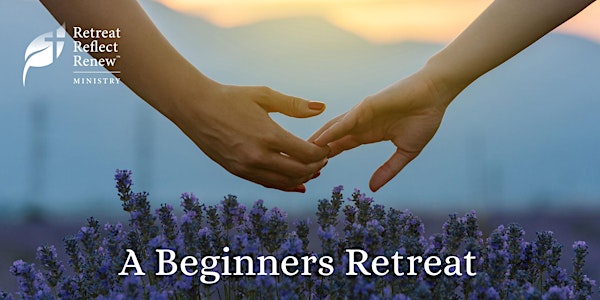 A Beginner's Retreat
Kickstart Your Spiritual Growth
About this event
Are you wanting to grow in your faith?
Yearning for a closer relationship with God? Haven't been to church in a long time or feeling disconnected from your faith community? Wanting to attend a retreat but worried those are only for the "holy people"? Ready to restart your faith journey? Join Retreat, Reflect, Renew for a one-hour virtual, "A Beginner's Retreat."
This retreat (and this ministry) was created with you in mind. An important part of a spiritual growth journey is opening your heart. There is no intellectual knowledge - or checklist of who you need to be - to begin. This retreat is intended to be a safe place to start a spiritual growth journey. We invite you to discover how silence, self-acceptance, and openness to new ways to pray are integral to a holistic spiritual growth journey.
If you are uncomfortable with Zoom or sharing, please know you are welcome to keep your video off. We will not share until the last twenty minutes and you are always free to pass. This hour is created to provide a welcoming space for you to reflect on your growth.
This retreat is for you if…
The pandemic has led you to some personal questions and yearning for a stronger faith life.
You want to start a spiritual journey but don't know how (or even what that means).
You have been wanting to attend one of our retreats or Sacred Circles but quietly fearing: I haven't been to church in years, will I be judged? I don't feel close to God, will I fit in? I'm not that holy, will I be surrounded by perfect people?
About the Facilitator
Christine Jurisich is an author, retreat facilitator, and founder of Retreat, Reflect, Renew ministry. She is a Mercy Associate currently in a graduate program studying Mercy spirituality. She has been in retreat ministry for the past fifteen years. Before that, she was a TV reporter and anchor for ten years. Christine appreciates Zoom retreats because it is the opportunity to connect with people from all over the world with meaningful conversation and special prayer time. Learn more about Christine.
Retreat, Reflect, Renew is a Christian retreat ministry dedicated to creating sacred space for women and men to live more faith-filled lives.