A Beautiful Face: Makeup 101... South Carolina Edition

Saturday, April 27, 2013 from 11:00 AM to 3:30 PM (EDT)
Event Details
A Beautiful Face: Makeup 101

---
VERY IMPORTANT, PLEASE READ BEFORE PURCHASING TICKETS:
Early Early Birds (Submit deposit between Jan 8 - Feb 1):
Ticket sales are $225. To reserve your seat, a NON REFUNDABLE deposit of $75 is due from now until Friday February 1. Your last payment of $150 will be due NO LATER than Friday March 1. Two simple and easy payments. NO EXCEPTIONS!!!
Early Birds (Submit deposit between Feb 2 - Feb 22):
Ticket sales are $250. To reserve your seat, a NON REFUNDABLE deposit of $100 is due from Saturday February 2 to Friday February 22. Your last payment of $150 will be due NO LATER than Friday March 1. Two simple and easy payments. NO EXCEPTIONS!!! 
General Admission (Submit payment between Feb 23 - Mar 15): 
Ticket sales are $275 and are available from Friday March 1 to Friday March 15. Payments are required in full at that time.
Late Birds (Available after Mar 15): 
Ticket sales are $300 and are available from Saturday March 16 up until the day of the event, Saturday April 27 at the door (cash or credit card only at the door). Payments are required in full at that time.
*Please note that all deposits are NON REFUNDABLE, unless there is a class cancellation by Alexandra Butler, in which case she will refund any deposits and additional monies paid. If you have submitted your second payment and need to cancel your attendance, that second payment (not including your deposit) will be refunded for any cancellations submitted before March 15. ALL payments are due by midnight on the exact dates listed above, NO EXCEPTIONS. We have created a wide window for everyone to be able to make their payments in a timely fashion and it will be most beneficial not to wait til the last day to submit any payments.
---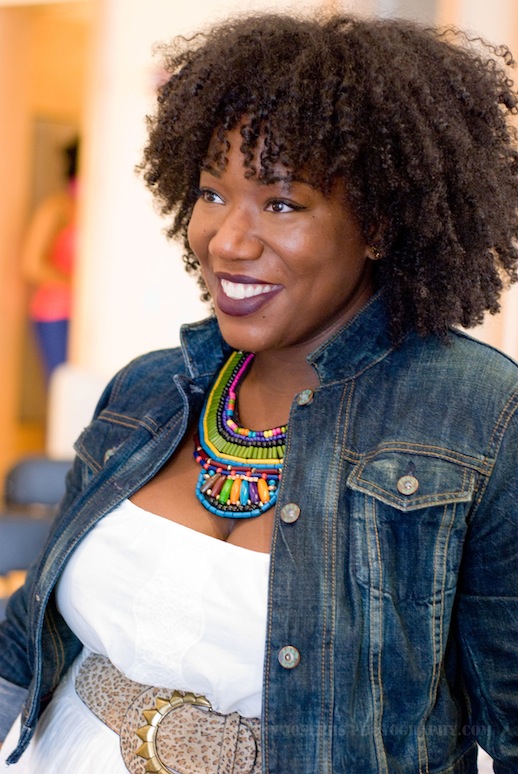 Enjoy an informative, fun filled, and interactive makeup class taught by Professional Makeup Artist, Alexandra Butler, whose work is featured on Vh1's Love and Hip Hop Atlanta.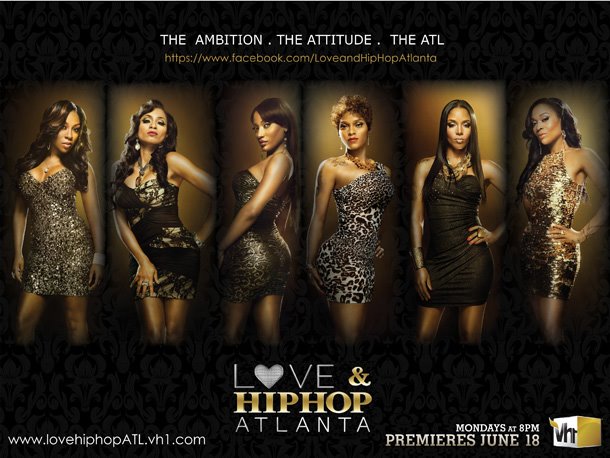 In this class you will experience a live makeup application demonstration by Alex as well as a step-by-step lesson on how to take your makeup to the next level.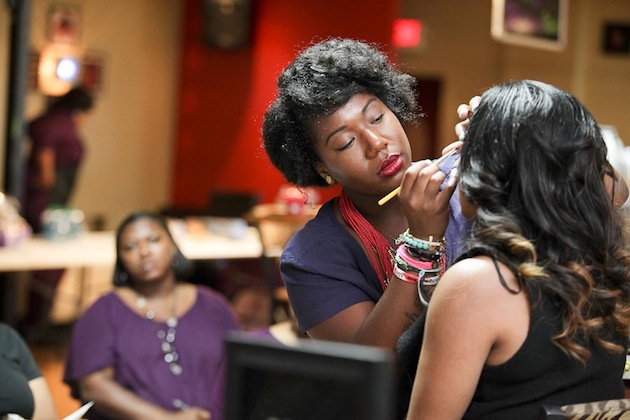 Learn what is in trend and how to update your current makeup techniques...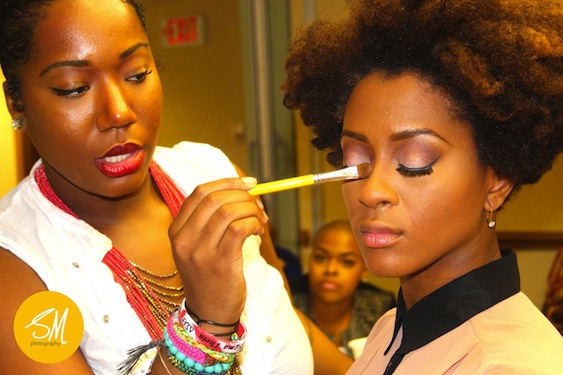 Things covered in this class will be:
Proper tools and techniques to use during your makeup routine

Precise eye shadow placement and blending, including a false eyelash demonstration and details on perfecting your brows

Color correcting and blending when applying foundation and concealer

Correct instruction on placement and selection of products used on the face 

Various tips and tricks to make your makeup application successful and even more beautiful
Not only will you be taught the correct way to apply your makeup, but you will also receive an exclusive Makeup Swag Basket filled with Beauty "Must-Haves" hand picked by Alex. This basket will contain over $75 worth of products that will be a great start or addition to your makeup kit.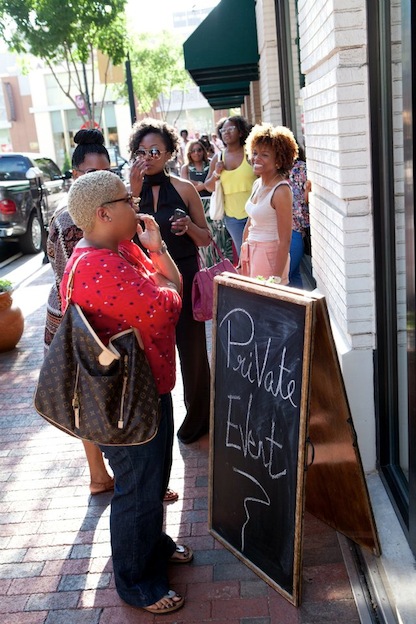 Doors will open at 11AM to allow attendees to mingle and engage in networking while indulging in the delcious foods and drinks provided. The class will begin promptly at 12PM and go until 3PM. After the class portion is complete, we will engage in prizes and giveaways, and attendees can continue to partake in mingling and asking Alex personal questions. Bring your cameras because we are taking pics too :).
---
 Our Venue, Unwine Paint and Sip Art Studio...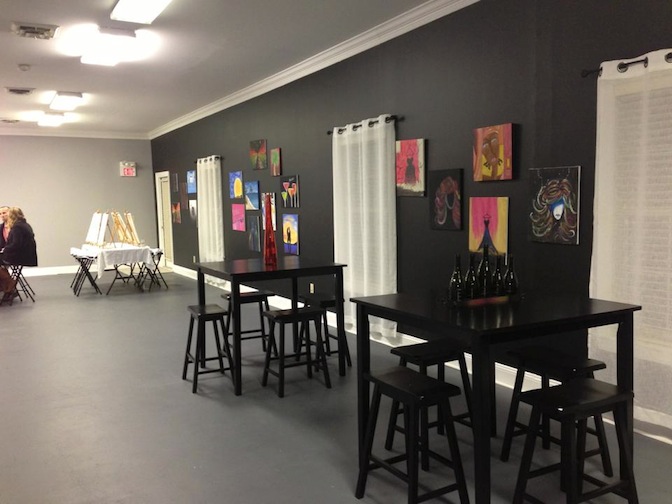 This Fabulous Paint Studio is located in Northeast Columbia on Two Notch Road. The 'Un' stands for an Unforgettable evening of fun, friends, and fine art, while the 'Wine' stands for…Well….Just that! You can bring your favorite bottle of wine or beverage to sip on while creating your masterpiece with our local, energetic artists who guide you step-by-step through a featured painting while you stroke and groove to hip, mellow music. To learn more about this studio, click here.
---
 Our Beautiful Model...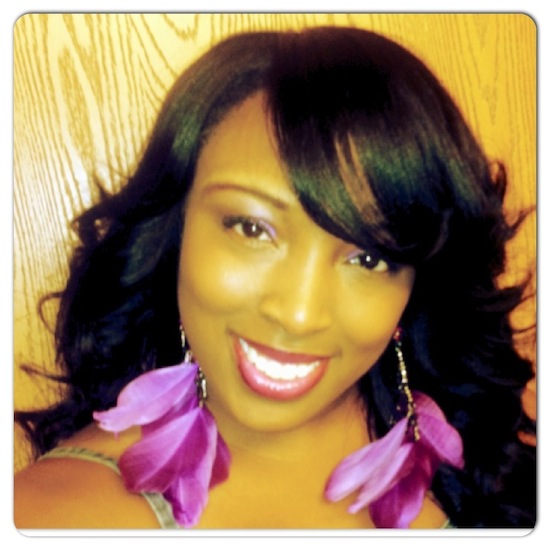 Ms. Shikia Wilson 
---
Our Featured Sponsors...
Flawless Beauty Makeup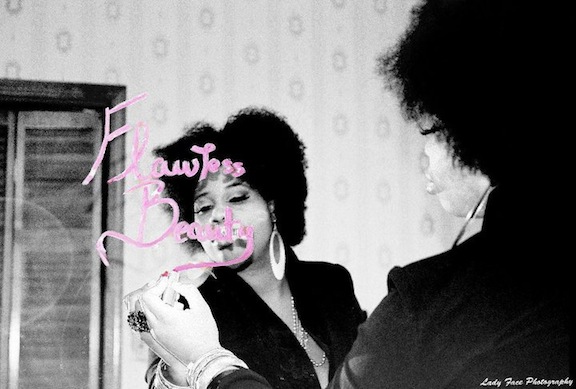 Owner and Founder Alores-Cornelius Norris has developed a custom product line that features bright, vibrant colors that compliment every skintone. To see some of her fabulous products, visit her website www.flawlessbeautycosmetics.com.
Natural~Roxx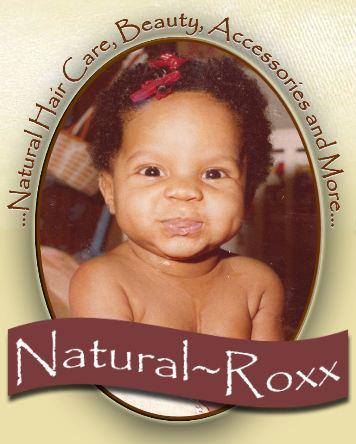 Owner Roxanna has created an all natural moisturizing hair spritz that is such an AMAZING product. The spritz is known to wake up dry and matted hair and rehydrate dull hair. It contains Aloe Vera Juice, Vegetable Glycerin, Jamaican Black Casor Oil, Jojoba Oils, Essential Oils, and Love... To check out her products, click here.
Naturally Supreme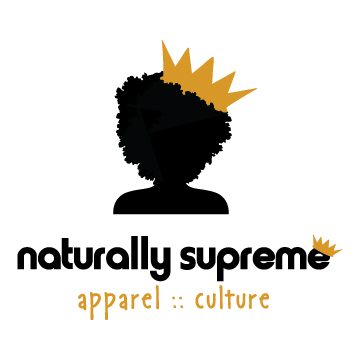 Naturally Supreme is a web store that supplies the masses with dope apparel that flaunts natural roots with style. To see some of their awesome styles, visit their website here.
Shadow Shields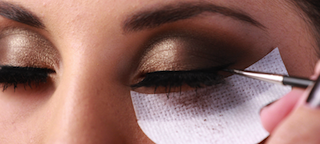 Creator Michelle Villanueva, is the GENIUS behind one of the most important tools for needed for a successful Eye Makeup Application. Shadow Shields completely eliminate eye shadow fallout and saves alot of time during application. As seen on E! News, The TODAY Show, and in 'O, The OPRAH Magazine, Shadow Shields are used by top Makeup Artists and everyday women who want the confidence to apply eye makeup like a pro. There will be a giveaway to some lucky ladies in attendance... To visit their site, click here.
Lolade Cosmetics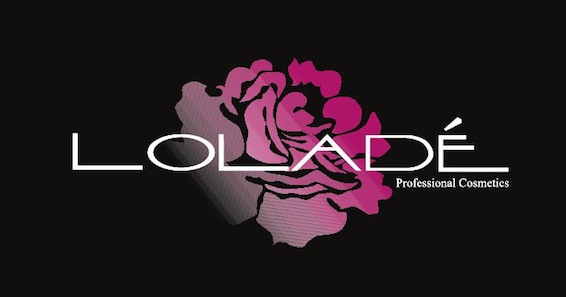 LoLade Professional Cosmetics was founded with the belief that all women (and men) were created beautifully. This guiding principal is the reason why their company has crafted some of the world's most prestigious and beautiful products. Every product is produced using scientific and dermatological research and is in accordance with industry standards. Their skincare line consists of cleansers, toners, moisturizers and exfoliants that are enriched with a unique blend of vitamins, plant extracts and pure essential oil. Their color cosmetic line is an extension of our skincare line. It includes everything that a woman needs to enhance her natural beauty. LoLade's color line has beneficial ingredients such as vitamins A, C, and E antioxidants, and shea butter. Their goal is simple, YOUR satisfaction. As our customer, they make it easy for you to look and feel your best by providing products with unsurpassed quality and by giving practical tips on how to use them. LoLade's mission is not only to make women beautiful on the outside but to help them discover their true beauty from within. To visit their site, click here.
Naturel Lyfe Essentials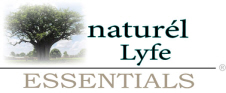 Naturel Lyfe was created from a desire to educate about the harmful effects of skin and hair care products and to offer the products at affordable prices.The use of naturel products, protects us internally and externally from chemically derived products. It is not a lifestyle, it is Lyfe. Why the "e" in Naturel? Au naturel is a French term meaning naked, nude or in a natural state. Naturel Lyfe Essentials is life. It is about going back to the beginning. Going back to how life was started….naturally. Going back to how we first came into this life…naked. Getting back to that au naturel way of living…the way of life…a Naturel Lyfe. To see more of her products, visit her website here. 
 Glamorous Chicks Cosmetics

Glamorous Chicks Cosmetic was created in 2009 to provide independent and classy women with the beauty and fashion tools they need to live a glamorous lifestyle.
Glamorous Chicks Cosmetic was created to brand the concept of the glamorous lifestyle. Currently the brand specializes in a mineral cosmetics line and beauty products, for the independent, classy and trendy woman on the go. In the future, Glamorous Chicks plans to open a boutique store where the product line will expand to include handbags, jewelry, clothing, and shoes. To visit their site and see more of their products, click here.
DezMar Ink Naturals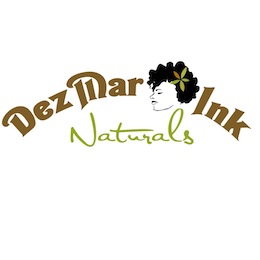 DezMar-Ink Enterprise (DMIE) is a new & upcoming multi-faceted corporation. It's Founder, Marcia Shannon has harnessed her resilience and perserverance to capitalize on her many strengths and astounding ability to form DMIE. DMIE launched DezMar-Ink Naturals a natural hair care line. Marcia released her first book Sowing with Confidence in March 2013. It is available on Amazon.com. Marcia resides in Worcester, MA. To view some of her products, visit her website here.
Be You Earrings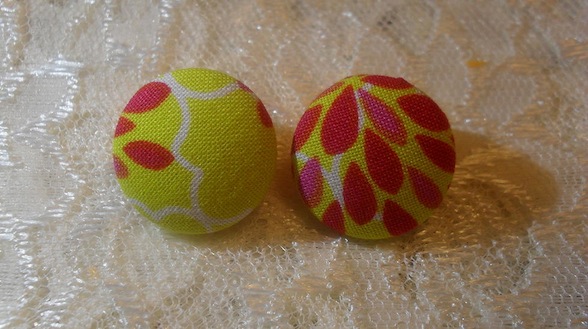 Tracy Grimes-Mayo is a jewelry designer living and working in Florida. She is a Delaware native and enjoys repurposing items that most people would disregard. At an early age, Tracy would repurpose old jean jackets by adding modern fabrics, up cycling old closet doors into beautiful eclectic tables, turning her grandmother's custom jewelry into decorative shoes décor & more. Currently, Tracy is working on her Be You project which will consist of fabric earrings, vintage necklaces, spoon jewelry & broken china necklaces. She also dedicates her time to overseas missionary work & donates to various organizations which provide relief to 3rd world countries. To see more of her fabulous designs, click here.
AND MANY MORE still confirming!!!
---
 Cupcake Paradise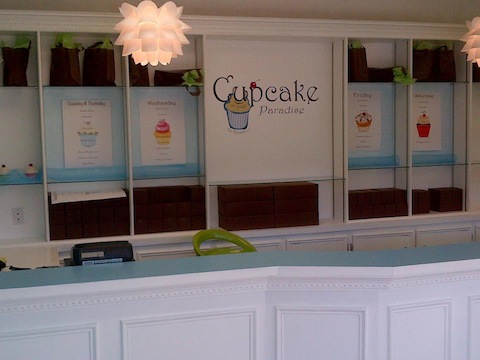 Cupcake Paradise is a locally owned and operated bakery in Irmo, SC. This bakery started three generations ago in the owner's grandmother's kitchen. Her grandmother developed her love for baking at a young age when she created her first wedding cake at the age of 18. The doors of Cupcake Paradise were opened in November 2011 and has been a successful bakery ever since. To see more of their creations, visit their website here.
Delicious Food, Beverages, and Desserts will be provided for all Attendees.
---
A syllabus will be provided, but to take additional notes feel free to bring a notebook and something hard to right on since there will be no tables. If you would like to take pictures, don't forget to bring your camera. There will be a Professional Photographer there to take candid/posed shots.
---
There will be special giveaways and prizes, in addition to "Swag Bags" that will be given to everyone who attends. Light refreshments will also be served.
Stay tuned for a list of ALL the sponsors that will be featured...
Special thanks to Milani, Natural Roxx, A Glass Case, Shadow Shields, and Lolade Cosmetics for being a continual sponsor for all of the Alexandra Butler Makeup Artistry classes.
We look forward to seeing everyone and for you all to learn lots of helpful tips and techniques.
To view pics from one of the last classes, click here:
http://www.facebook.com/media/set/?set=a.356701857710405.75909.167006273346632&type=3&l=fc121b4603
To watch a recap video from YouTube Guru Kokofemme, click here:
http://www.youtube.com/watch?v=Lo3pfRWhGAA&feature=plcp 
For questions, please email alexandrabutlermua@yahoo.com.
For updates, follow Alex on Twitter at www.twitter.com/AlexandraButlerMUA, Instagram @TheMUAAlex, on Facebook at www.facebook.com/AlexandraButlerMUA, and on YouTube at www.youtube.com/AlexandraBond.
When & Where

Unwine, Paint and Sip Art Studio
10244 Two Notch Road
Columbia, SC 29223


Saturday, April 27, 2013 from 11:00 AM to 3:30 PM (EDT)
Add to my calendar
Organizer
      From a structured background in Industrial Engineering, to the creative world of a Professional Makeup Artist, Alexandra Butler isn't your typical Makeup Artist. Born and raised in St. Louis, MO, Alex's professional background and degree in Industrial Engineering from Missouri University of Science and Technology, gives her an analytical and systematic twist on makeup. While on the other hand, her sketching and painting background gives her the artistic capabilities to treat her clients as her canvas.
     Alex has developed a familiar niche with various faces, skin types, and product attributes and is known for her blending techniques, flawless appearance of skin, and natural use of color. Alex has developed a strong presence on all forms of social media and has a consistent fan base who are glued to her pages specializing in beauty, fashion, and natural hair.
    She has worked on many notable celebrities (Missy Elliott, Katerina Graham, Bianca Lawson, Lalah Hathaway, just to name a few) as well as various television shows, fashion shows, award shows, and photo shoots. Her most recent work has be featured on Hip Hop legend Missy Elliott during TV One's "Being: Tweet" documentary and on BET's new hit reality series, "Ink Paper Scissors." She has also worked on shows such as BET's "Comicview", Bravo's "Real Housewives of Atlanta", Vh1's "Love and Hip Hop Atlanta", WeTV's "SWV Reunited", BET's Soul Train Awards, and The CW's "Vampire Diaries", amongst others.
    She has partnered up with Milani Cosmetics as their Key Makeup Artist at the 2016 and 2015 Ubiquitous Hair and Trade Show in DC, 2014 Haiti Bridal Expo and has lead the brand at Wal-Mart appearances in Houston, TX and New Orleans, LA in 2014, debuting the brand's new products to consumers as the Celebrity Makeup Artist Brand Ambassador.
    Alex has toured the globe nationally and internationally teaching her basic and advanced makeup classes to the masses for the past 5 years. Her makeup class tours began in 2012 and since then, have reached up to 20 cities per year, teaching two hands on makeup classes in each city. She prides herself on being an educator and to one day develop a Makeup Academy and Makeup Artist Agency after establishing a well known name for herself in the entertainment and beauty industry.