A Beautiful Face: Makeup 101... Houston Edition

Sunday, October 28, 2012 from 1:00 PM to 5:00 PM (CDT)
Event Details
A Beautiful Face: Makeup 101
---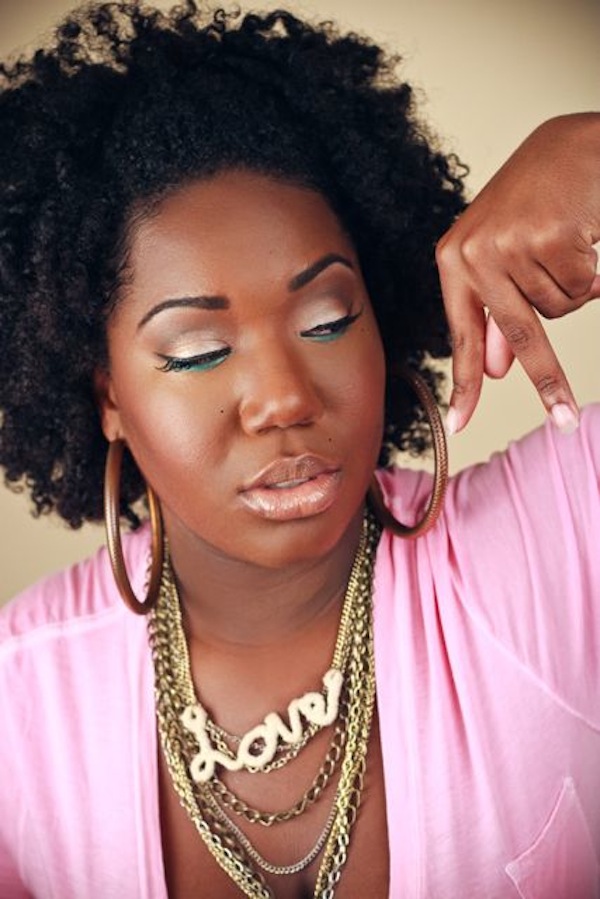 Enjoy an informative, fun filled, and interactive makeup class taught by Professional Makeup Artist, Alexandra Butler, whose work is featured on Vh1's Love and Hip Hop Atlanta.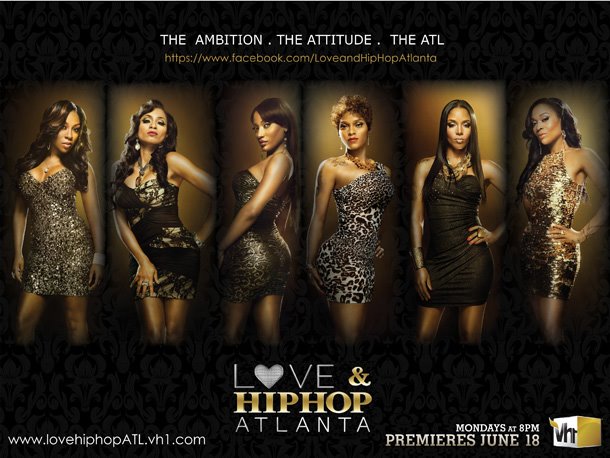 In this class you will experience a live makeup application demonstration by Alex as well as a step-by-step lesson on how to take your makeup to the next level.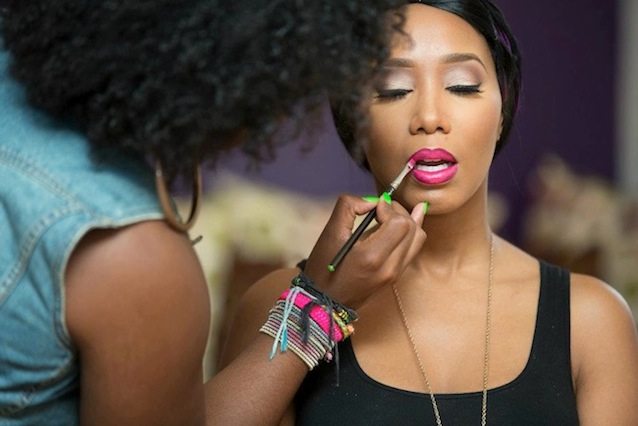 Learn what is in trend and how to update your current makeup techniques...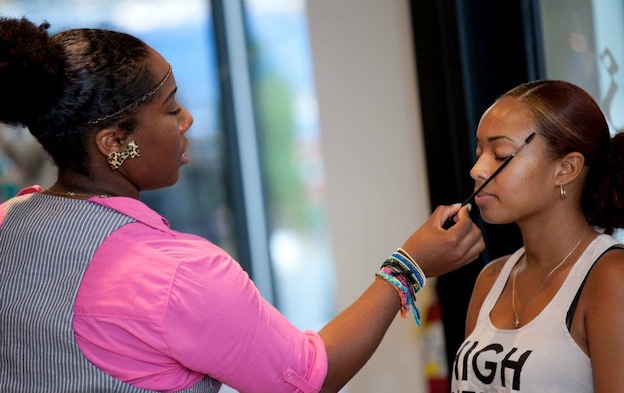 Things covered in this class will be:
Proper tools and techniques to use during your makeup routine

Precise eye shadow placement and blending, including a false eyelash demonstration and details on perfecting your brows

Color correcting and blending when applying foundation and concealer

Correct instruction on placement and selection of products used on the face 

Various tips and tricks to make your makeup application successful and even more beautiful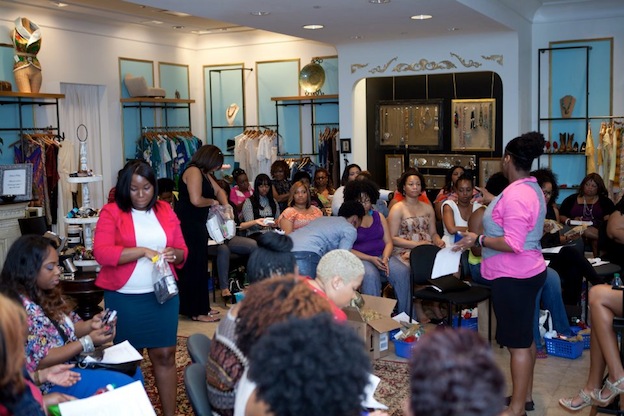 Not only will you be taught the correct way to apply your makeup, but you will also receive an exclusive Makeup Swag Basket filled with Beauty "Must-Haves" hand picked by Alex. This basket will contain over $75 worth of products that will be a great start or addition to your makeup kit.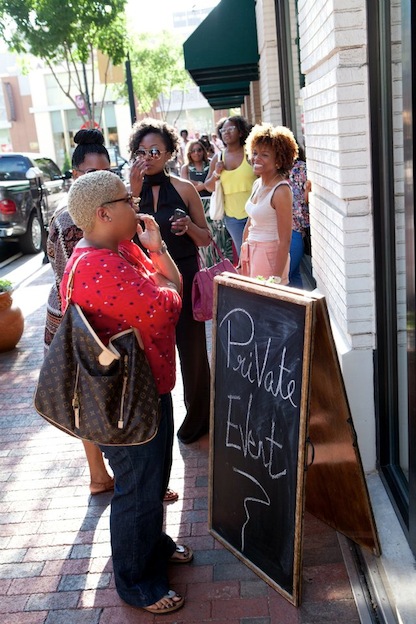 Doors will open at 1PM to allow attendees to mingle and engage in networking while indulging in the delcious foods and drinks provided. The class will begin promptly at 2PM and go until 5PM. After the class portion is complete, we will engage in prizes and giveaways, and attendees can continue to partake in mingling and asking Alex personal questions. Bring your cameras because we are taking pics too :).
---
 Our Venue, Zanzibar Houston...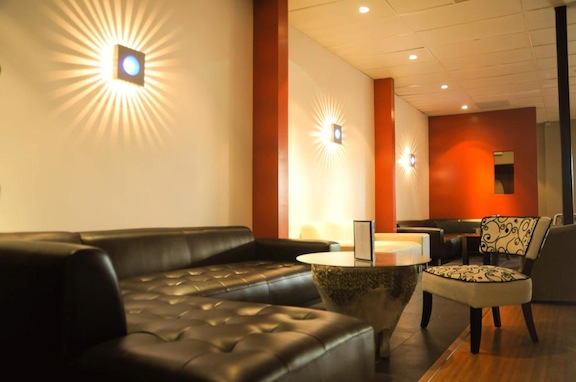 Zanzibar Houston is an upscale lounge centered in the heart of Houston. The newly renovated lounge provides a prestigious feel for late afternoon meetings, early evening gatherings, and late night socializing. To see more pics and find out more about the spot, click here.
---
Our Beautiful Model...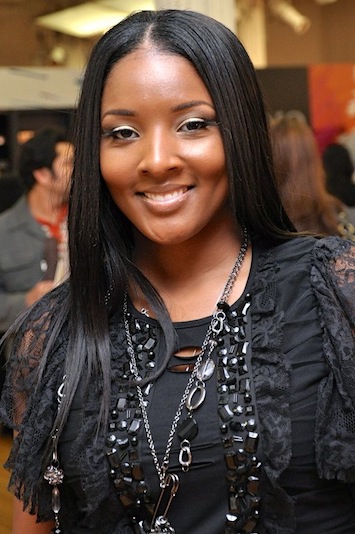 Ateya aka Ateyaaa (on YouTube)
Houston's finest!!! The lovely Ateya will be in the building. She is beautiful, talented, and has an amazing personality. She is a YouTube Guru and has a successful channel of CLOSE TO 88,000 SUBSCRIBERS!!! Crazy!!! To see her in action, click here.
---
Our Featured Sponsors...
Goddess Lounge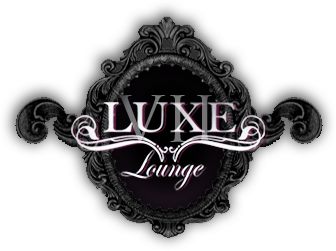 Goddess Lounge is a boutique that specializes in the latest trendy clothing, footwear, and accessories. The owner, Shira Taylor-Grandersome, will be gifting EVERY attendee with something special exclusively from her boutique. She will be changing the name of her boutique to better accomodate men and women, but to check out more of her pieces, click here.
Femi Cosmetics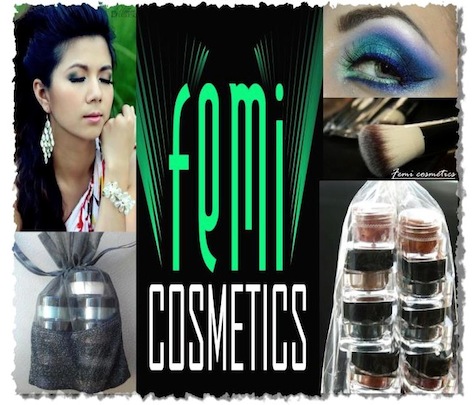 Owner and Lead MUA LaToya Stephens has created an amazing line of products that are made for any skin type. Her products are mineral based and full of pigment. She will be gifting each attendee a special gift from her product line. To see more from her product line, click here.
 Nappy Rutz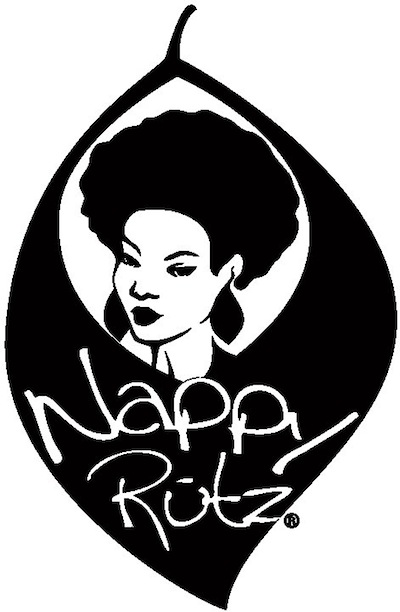 Nappy Rútz specializes in enhancing ones beauty by way of accessories and was conceived by an avid frugalista who loves eye catching earrings and t-shirts designs but found it hard to get what she desired without looking like everyone else. What started as a hobby quickly became a booming business when Nappy Rútz did what any innovator would do, she designed her own tees and earrings and sold them to friends and family. Now three years later with a large following Nappy Rútz is expanding and bringing her wares to an even broader audience. She will be donating items to a few lucky attendees. To see her fabulous creations, click here.
Shadow Shields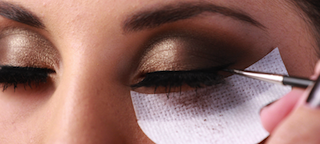 Creator Michelle Villanueva, is the GENIUS behind one of the most important tools for needed for a successful Eye Makeup Application. Shadow Shields completely eliminate eye shadow fallout and saves alot of time during application. As seen on E! News, The TODAY Show, and in 'O, The OPRAH Magazine, Shadow Shields are used by top Makeup Artists and everyday women who want the confidence to apply eye makeup like a pro. There will be a giveaway to some lucky ladies in attendance... To visit their site, click here.
 Bdellium Tools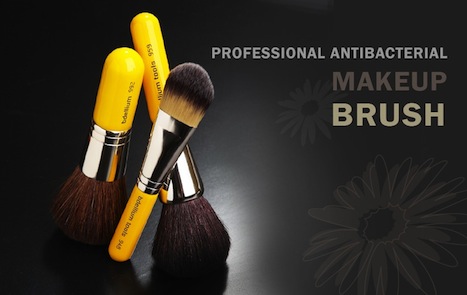 Bdellium Tools Antibacterial & Eco-Friendly Makeup Brushes are expertly designed professional makeup tools. Of their five unique and affordable brush lines, the Maestro, Studio and Travel Line features professional antibacterial brushes. To see more of their awesome products, click here.
Soo Cute Auctions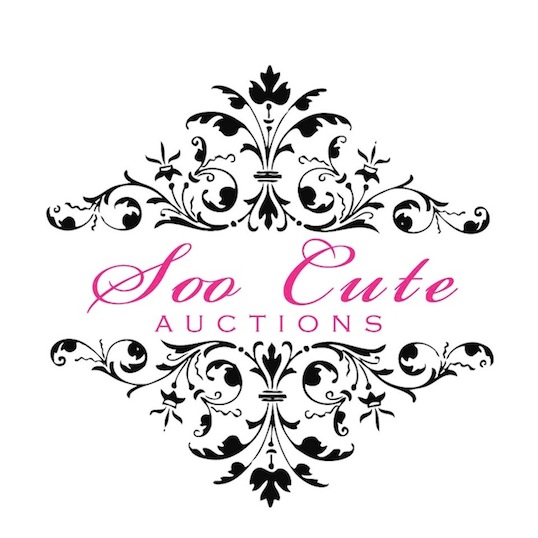 Soo Cute Auctions offer a variety of different styles at an affordable price. Live Auctions take place every Sunday and Tuesday at 7:30 CST. Their fun filled page features the latest makeup tips, fashion triends, and of course, come Cute humor. Lots of their pieces have been inspired by Love and Hip Hop Atlanta cast member Rasheeda. To see more of her pieces, click here.
 Naturally Supreme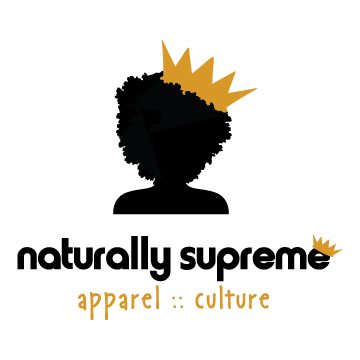 Houston based, Naturally Supreme is a web store that supplies the masses with dope apparel that flaunts natural roots with style. Graphically designed t-shirts with street appeal and sophistication that exudes pride of natural roots. To see their designs, click here.
Divas Premiere Hair Company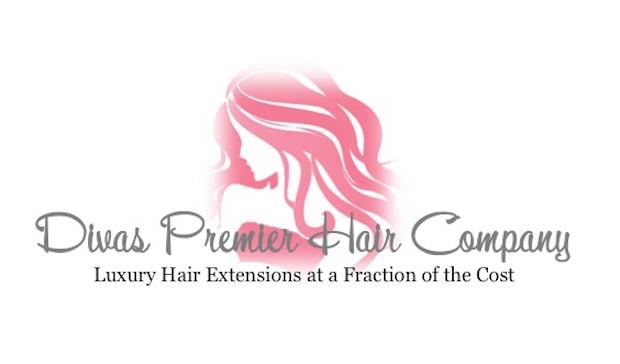 Based in Houston, TX (USA), Divas Premier is a leading company specializing in unprocessed virgin hair. We began with an initial clientele base that included upscale salons and stylists. Over the years Divas Premier developed a reputation for delivering a supreme product matched only by our superior customer service. To visit their website, click here.
Kimberly's Creole Scents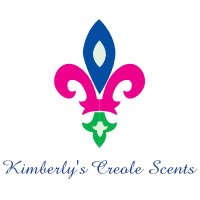 Based in Houston, Texas We appeal to the client that appreciates hand-made custom candle products which are unique and that are not mass produced. Our mode of delivery is my mail, local delivery, specialty boutique and the occasional craft fair or trade show. We believe that our customers desires are of the highest importance and our desire is to offer you a custom product and that you enjoy our products in your home and other spaces. Our team designs prodcuts that are specific to your order. You can mix and match scent, color, and container options to match your decor. Our entire team is committed to meeting your needs. As a result, a high percentage of our business is through referrals, word of mouth and repeat customers. To visit her site, click here.
Pieces by Z!!!!
My Imperfect Heart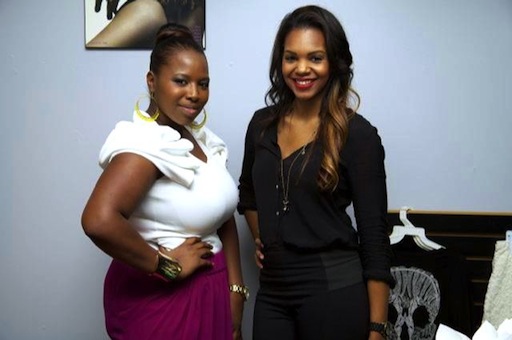 My Imperfect Heart was founded by Brittany Yearling and Krystal Foster.The Online Clothing store was started by two stay at home mother's who's love for Fashion and a great desire to stay at home and raise their children led them to the world of online entrepreneurship. My Imperfect Heart's slogan is "no one is perfect but that doesn't mean your clothes can't be." We are an online site that prides ourselves in great customer service and specialize in up to date and affordable fashion. They will donating a FABULOUS article of clothing to one lucky winner. To visit their site, click here.
Sisters Couture Hair 

Sisters Couture Hair is located in Houston, TX  and opened it's doors in the winter of 2011 to provide consumers with the luxury of not only being able to purchase luxury hair online but also in a retail store. Having the luxury of walking into a store will give consumers the ability to feel the different types of hair textures and have a personal in store consultation on which hair will be the best choice for their lifestyle and desired look. To visit their site, click here.
AND MANY MORE still confirming!!!
---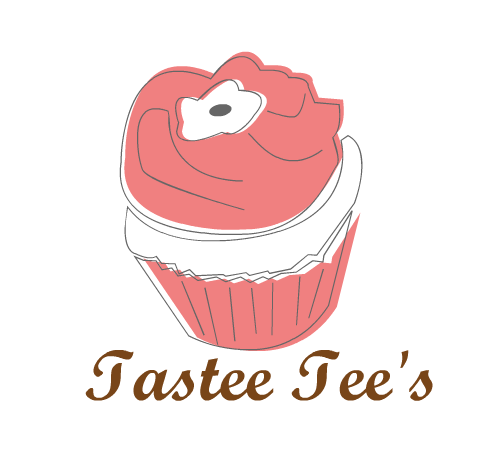 Owner Tia Robinson started with just a love of creating Tastee cupcakes. Instead of jumping into baking cakes and using buttercream, she developed a love for fondant and began making all types of beautiful creations.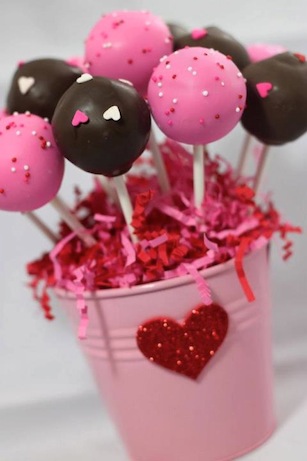 She makes cupcakes, cakes, and cake pops and will be providing the entire class with her Tastee Cake Pops. To see some of her Fabulous creations, click here.
Delicious Food, Beverages, and Desserts will be provided for all Attendees.
---
A syllabus will be provided, but to take additional notes feel free to bring a notebook and something hard to right on since there will be no tables. If you would like to take pictures, don't forget to bring your camera. There will be a Professional Photographer there to take candid/posed shots.
PLEASE READ: To ensure that everyone gets an equal amount of time to ask questions and socialize, the class is limited to 50 people. The price of $200 is only available to those who purchase their tickets by September 5th. So if you snooze, you lose. Once you have purchased your ticket, and for some reason you have to cancel, 50% of your payment will be refunded back to you if you cancel by September 24th. If you cancel after September 24th, you will NOT be refunded due to the costs accrued when reserving your spot. No exceptions! Due to cancellations, if tickets are available after the intial 50 tickets are bought, we will reopen the event for that limited quantity and notify everyone on the mailing list. All tickets sales officially go off sale October 8th at 12PM!!! 
There will be special giveaways and prizes, in addition to "Swag Bags" that will be given to everyone who attends. Light refreshments will also be served.
Stay tuned for a list of ALL the sponsors that will be featured...
Special thanks to Starlooks, Milani, and Lolade Cosmetics for being a continual sponsor for all of the Alexandra Butler Makeup Artistry classes.
We look forward to seeing everyone and for you all to learn lots of helpful tips and techniques.
To view pics from one of the last classes, click here:
http://www.facebook.com/media/set/?set=a.356701857710405.75909.167006273346632&type=3&l=fc121b4603
To watch a recap video from YouTube Guru Kokofemme, click here:
http://www.youtube.com/watch?v=Lo3pfRWhGAA&feature=plcp 
For questions, please email alexandrabutlermua@yahoo.com and visit her website www.AlexandraButlerMUA.com.
For updates, follow Alex on Twitter at www.twitter.com/AlexandraButlerMUA, Instagram @TheMUAAlex, on Facebook at www.facebook.com/AlexandraButlerMUA, and on YouTube at www.youtube.com/AlexandraBond.
When & Where

Zanzibar Houston
9003 Westheimer Rd
Houston, TX 77063


Sunday, October 28, 2012 from 1:00 PM to 5:00 PM (CDT)
Add to my calendar
Organizer
      From a structured background in Industrial Engineering, to the creative world of a Professional Makeup Artist, Alexandra Butler isn't your typical Makeup Artist. Born and raised in St. Louis, MO, Alex's professional background and degree in Industrial Engineering from Missouri University of Science and Technology, gives her an analytical and systematic twist on makeup. While on the other hand, her sketching and painting background gives her the artistic capabilities to treat her clients as her canvas.
     Alex has developed a familiar niche with various faces, skin types, and product attributes and is known for her blending techniques, flawless appearance of skin, and natural use of color. Alex has developed a strong presence on all forms of social media and has a consistent fan base who are glued to her pages specializing in beauty, fashion, and natural hair.
    She has worked on many notable celebrities (Missy Elliott, Katerina Graham, Bianca Lawson, Lalah Hathaway, just to name a few) as well as various television shows, fashion shows, award shows, and photo shoots. Her most recent work has be featured on Hip Hop legend Missy Elliott during TV One's "Being: Tweet" documentary and on BET's new hit reality series, "Ink Paper Scissors." She has also worked on shows such as BET's "Comicview", Bravo's "Real Housewives of Atlanta", Vh1's "Love and Hip Hop Atlanta", WeTV's "SWV Reunited", BET's Soul Train Awards, and The CW's "Vampire Diaries", amongst others.
    She has partnered up with Milani Cosmetics as their Key Makeup Artist at the 2016 and 2015 Ubiquitous Hair and Trade Show in DC, 2014 Haiti Bridal Expo and has lead the brand at Wal-Mart appearances in Houston, TX and New Orleans, LA in 2014, debuting the brand's new products to consumers as the Celebrity Makeup Artist Brand Ambassador.
    Alex has toured the globe nationally and internationally teaching her basic and advanced makeup classes to the masses for the past 5 years. Her makeup class tours began in 2012 and since then, have reached up to 20 cities per year, teaching two hands on makeup classes in each city. She prides herself on being an educator and to one day develop a Makeup Academy and Makeup Artist Agency after establishing a well known name for herself in the entertainment and beauty industry.