A Beautiful Face: Makeup 101, BAHAMAS!!! First International Class!!!

Saturday, October 26, 2013 from 11:00 AM to 3:30 PM (EDT)
Event Details
A Beautiful Face: Makeup 101

---
VERY IMPORTANT, PLEASE READ BEFORE PURCHASING TICKETS:
Early Early Birds (Submit deposit between Jun 20 - July 12):
Ticket sales are $225. To reserve your seat, a NON REFUNDABLE deposit of $75 is due from now until Friday July 12. Your last payment of $150 will be due NO LATER than Friday August 23. Two simple and easy payments. NO EXCEPTIONS!!!
Early Birds (Submit deposit between July 13 - Aug 2):
Ticket sales are $250. To reserve your seat, a NON REFUNDABLE deposit of $100 is due from Saturday July 13 to Friday August 2. Your last payment of $150 will be due NO LATER than Friday August 23. Two simple and easy payments. NO EXCEPTIONS!!! 
General Admission (Submit payment between Aug 3 - Sept 20): 
Ticket sales are $275 and are available from Saturday August 3 to Friday September 20. Payments are required in full at that time.
Late Birds (Available after Sept 20): 
Ticket sales are $300 and are available from Saturday September 20 up until the day of the event, Saturday October 26 at the door (cash or credit card only at the door). Payments are required in full at that time.
*Please note that all deposits are NON REFUNDABLE, unless there is a class cancellation by Alexandra Butler, in which case she will refund any deposits and additional monies paid. If you have submitted your second payment and need to cancel your attendance, that second payment (not including your deposit) will be refunded for any cancellations submitted before August 23. ALL payments are due by midnight on the exact dates listed above, NO EXCEPTIONS. We have created a wide window for everyone to be able to make their payments in a timely fashion and it will be most beneficial not to wait til the last day to submit any payments.  
---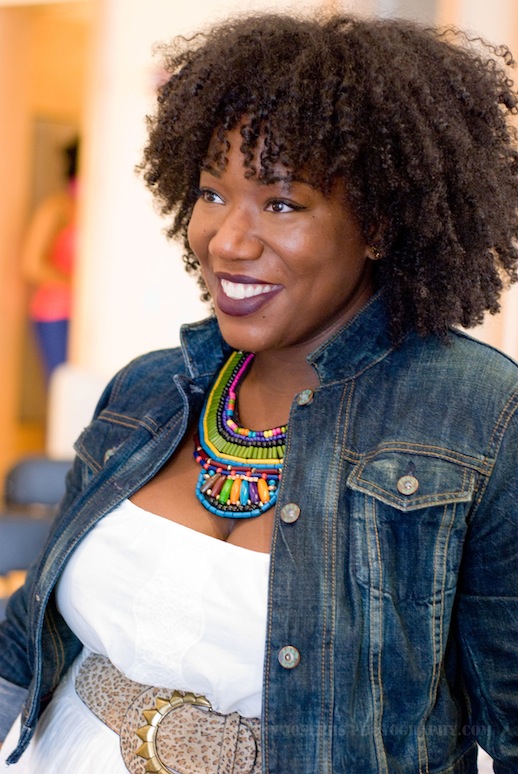 Enjoy an informative, fun filled, and interactive makeup class taught by Professional Makeup Artist, Alexandra Butler, whose work is featured on Vh1's Love and Hip Hop Atlanta and Bravo's Real Housewives of Atlanta.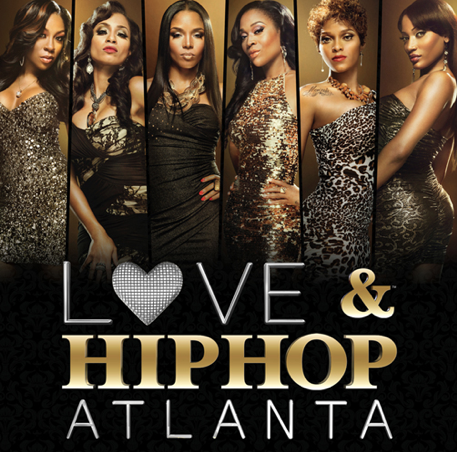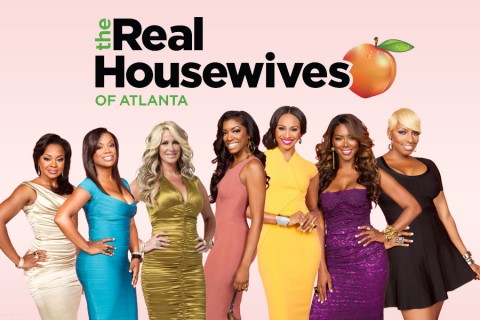 In this class you will experience a live makeup application demonstration by Alex as well as a step-by-step lesson on how to take your makeup to the next level.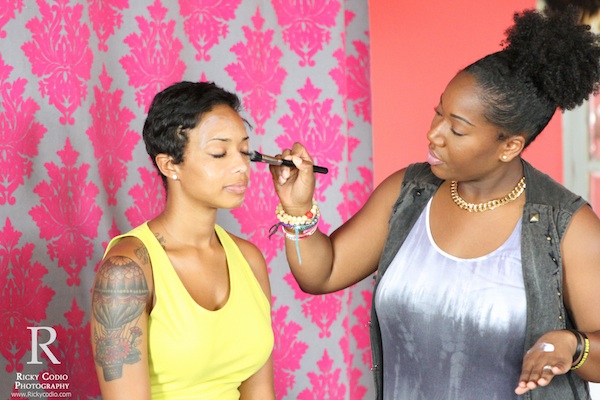 Learn what is in trend and how to update your current makeup techniques...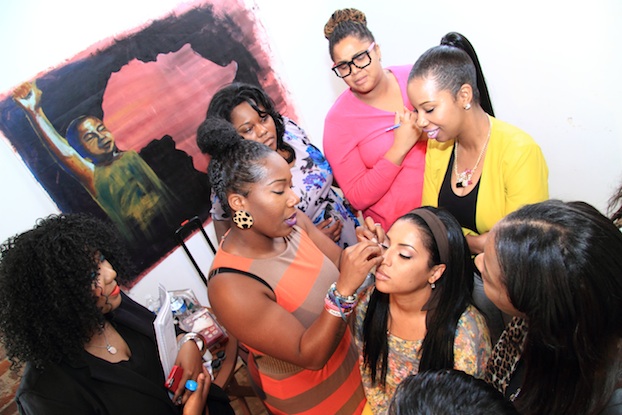 Things covered in this class will be:
Proper tools and techniques to use during your makeup routine

Precise eye shadow placement and blending, including a false eyelash demonstration and details on perfecting your brows

Color correcting and blending when applying foundation and concealer

Correct instruction on placement and selection of products used on the face 

Various tips and tricks to make your makeup application successful and even more beautiful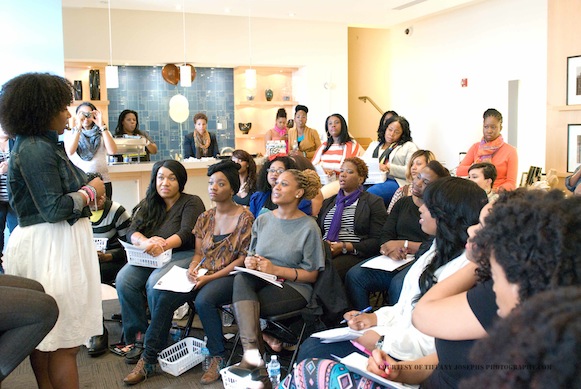 Not only will you be taught the correct way to apply your makeup, but you will also receive an exclusive Makeup Swag Basket filled with Beauty "Must-Haves" hand picked by Alex. This basket will contain over $75 worth of products that will be a great start or addition to your makeup kit.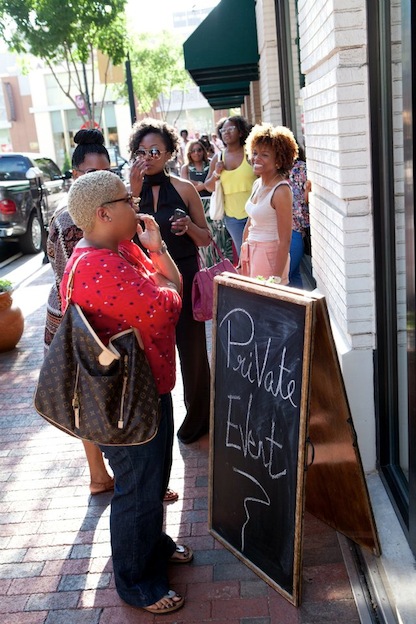 Times will be determined
---
 Our Venue...
---
 Our Beautiful Model... 
---
Our Featured Sponsors
---
Stay tuned for a list of ALL the sponsors that will be featured...
---
A syllabus will be provided, but to take additional notes feel free to bring a notebook and something hard to right on since there will be no tables. If you would like to take pictures, don't forget to bring your camera. There will be a Professional Photographer there to take candid/posed shots.
---
There will be special giveaways and prizes, in addition to "Swag Bags" that will be given to everyone who attends. Light refreshments will also be served.
Delicious Food, Beverages, and Desserts will be provided for all Attendees.
---
We look forward to seeing everyone and for you all to learn lots of helpful tips and techniques. 
To view pics from one of the last classes, click here:
http://www.facebook.com/media/set/?set=a.356701857710405.75909.167006273346632&type=3&l=fc121b4603
To watch a recap video from YouTube Guru Kokofemme, click here:
http://www.youtube.com/watch?v=Lo3pfRWhGAA&feature=plcp 
For questions, please email alexandrabutlermua@yahoo.com.
For updates, follow Alex on Twitter at www.twitter.com/AlexandraButlerMUA, Instagram @TheMUAAlex, on Facebook at www.facebook.com/AlexandraButlerMUA, and on YouTube at www.youtube.com/AlexandraBond.
Organizer
      From a structured background in Industrial Engineering, to the creative world of a Professional Makeup Artist, Alexandra Butler isn't your typical Makeup Artist. Born and raised in St. Louis, MO, Alex's professional background and degree in Industrial Engineering from Missouri University of Science and Technology, gives her an analytical and systematic twist on makeup. While on the other hand, her sketching and painting background gives her the artistic capabilities to treat her clients as her canvas.
     Alex has developed a familiar niche with various faces, skin types, and product attributes and is known for her blending techniques, flawless appearance of skin, and natural use of color. Alex has developed a strong presence on all forms of social media and has a consistent fan base who are glued to her pages specializing in beauty, fashion, and natural hair.
    She has worked on many notable celebrities (Missy Elliott, Katerina Graham, Bianca Lawson, Lalah Hathaway, just to name a few) as well as various television shows, fashion shows, award shows, and photo shoots. Her most recent work has be featured on Hip Hop legend Missy Elliott during TV One's "Being: Tweet" documentary and on BET's new hit reality series, "Ink Paper Scissors." She has also worked on shows such as BET's "Comicview", Bravo's "Real Housewives of Atlanta", Vh1's "Love and Hip Hop Atlanta", WeTV's "SWV Reunited", BET's Soul Train Awards, and The CW's "Vampire Diaries", amongst others.
    She has partnered up with Milani Cosmetics as their Key Makeup Artist at the 2016 and 2015 Ubiquitous Hair and Trade Show in DC, 2014 Haiti Bridal Expo and has lead the brand at Wal-Mart appearances in Houston, TX and New Orleans, LA in 2014, debuting the brand's new products to consumers as the Celebrity Makeup Artist Brand Ambassador.
    Alex has toured the globe nationally and internationally teaching her basic and advanced makeup classes to the masses for the past 5 years. Her makeup class tours began in 2012 and since then, have reached up to 20 cities per year, teaching two hands on makeup classes in each city. She prides herself on being an educator and to one day develop a Makeup Academy and Makeup Artist Agency after establishing a well known name for herself in the entertainment and beauty industry.