A Beautiful Face: Makeup 101… Back to DC

Sunday, November 9, 2014 from 10:00 AM to 2:00 PM (EST)
Who's Going

Loading your connections...
3 of your friends are going.
Share it to get more people on board!
Share

Sara Haughty
San Francisco, California

Luke Picard
London, United Kingdom

Rick Vespucio
Florence, Italy
Event Details
A Beautiful Face: Makeup 101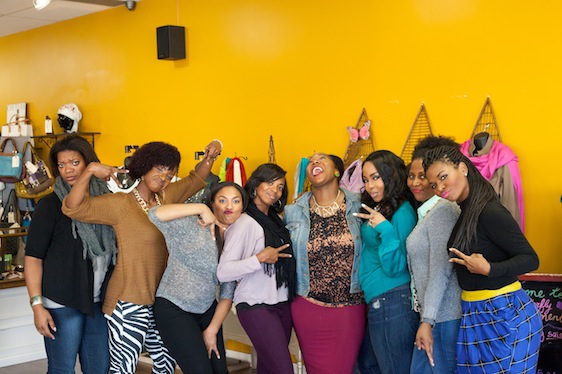 ---
 VERY IMPORTANT, PLEASE READ BEFORE PURCHASING TICKETS:
Early Early Birds (Submit deposit between Apr 1 - Apr 18):
Ticket sales are $225. To reserve your seat, a NON REFUNDABLE deposit of $75 is due from now until Friday April 18. Your last payment of $150 will be due NO LATER than Friday May 23. Two simple and easy payments. NO EXCEPTIONS!!! 
Early Birds (Submit deposit between Apr 19 - May 2):
Ticket sales are $250. To reserve your seat, a NON REFUNDABLE deposit of $100 is due from Saturday April 19 to Friday May 2. Your last payment of $150 will be due NO LATER than Friday May 23. Two simple and easy payments. NO EXCEPTIONS!!! 
General Admission (Submit payment between May 3 - June 6): 
Ticket sales are $300 and are available from Saturday May 3 to Friday June 6. Payments are required in full at that time.
 Late Birds (Available after June 6): 
Ticket sales are $325 and are available from Saturday June 7 up until the day of the event, Sunday November 9 at the door (cash or credit card only at the door). Payments are required in full at that time.
To you ensure you recieve a swag basket, please pay the Late Bird fee in full at least 3 weeks before the class date.
*Please note that all deposits are NON REFUNDABLE and NON TRANSFERABLE, unless there is a class cancellation by Alexandra Butler, in which case she will refund any deposits and additional monies paid. If you have submitted your second payment and need to cancel your attendance, that second payment (excluding your deposit) will be refunded for any cancellations submitted before August 8. ALL payments are due by midnight on the exact dates listed above, NO EXCEPTIONS.
We have created a wide window for everyone to be able to make their payments in a timely fashion and it will be most beneficial not to wait until the last day to submit any payments.
There are no exceptions to this rule so please read carefully before purchasing your ticket.
---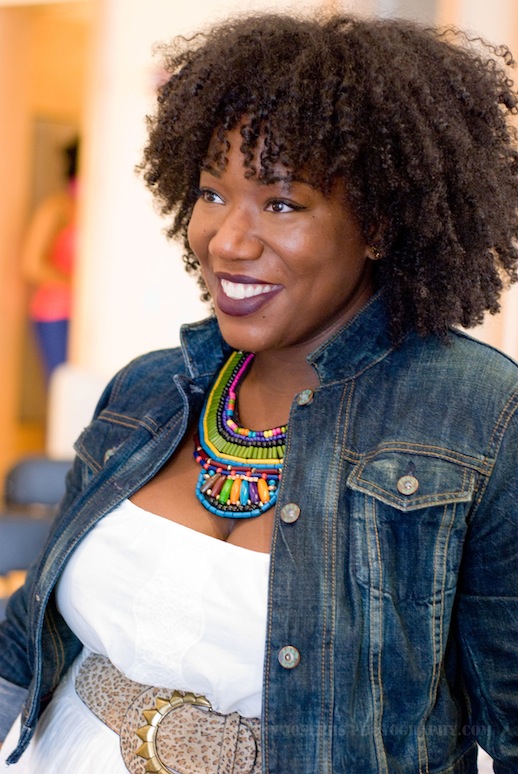 Enjoy an informative, fun filled, and interactive makeup class taught by Professional Makeup Artist, Alexandra Butler, whose work is featured on Vh1's Love and Hip Hop Atlanta, Bravo's Real Housewives of Atlanta, Vh1's Atlanta Exes (airing in 2014), and BET's Comicview (airing in May 2014.)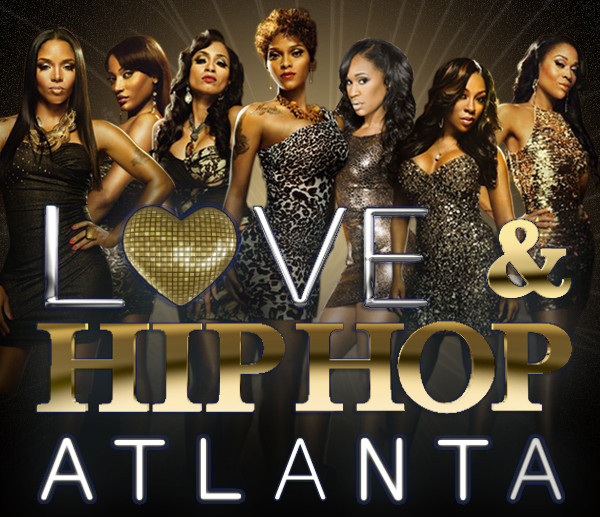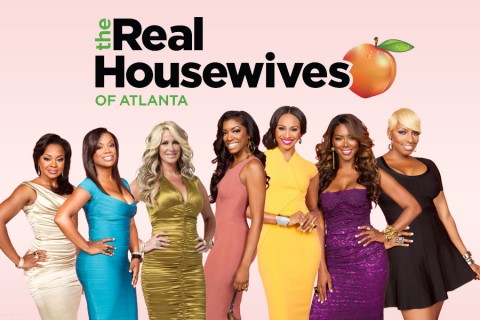 In this class you will experience a live makeup application demonstration by Alex as well as a step-by-step lesson on how to take your makeup to the next level.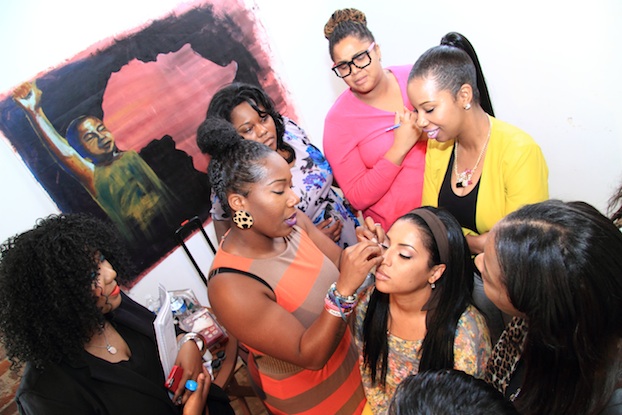 Learn what is in trend and how to update your current makeup techniques...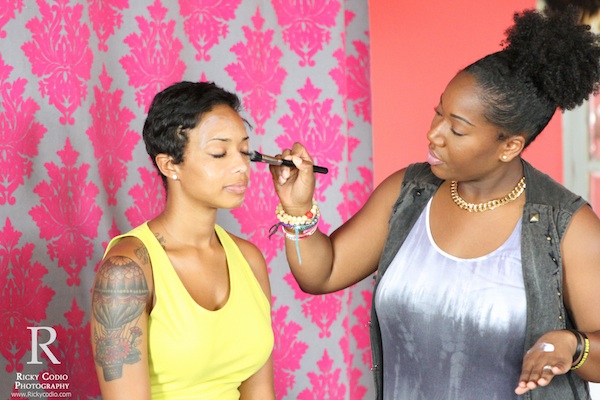 Things covered in this class will be:
Proper tools and techniques to use during your makeup routine

Precise eye shadow placement and blending, including a false eyelash demonstration and details on perfecting your brows

Color correcting and blending when applying foundation and concealer

Correct instruction on placement and selection of products used on the face 

Various tips and tricks to make your makeup application successful and even more beautiful
Not only will you be taught the correct way to apply your makeup, but you will also receive an exclusive Makeup Swag Basket filled with Beauty "Must-Haves" hand picked by Alex. This basket will contain over $75 worth of products that will be a great start or addition to your makeup kit.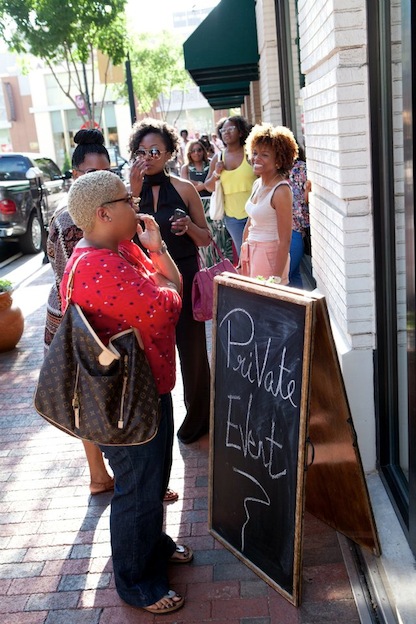 Doors will open at 10AM to allow attendees to mingle and engage in networking while indulging in the delcious foods and drinks provided. The class will begin promptly at 10:45AM and go until 2PM. After the class portion is complete, we will engage in prizes and giveaways, and attendees can continue to partake in mingling and asking Alex personal questions. Bring your cameras because we are taking pics too :).
---
 Our Venue...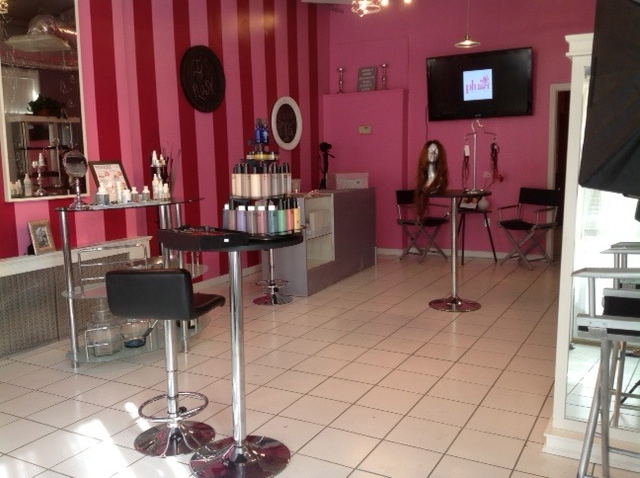 Plush Beauty Box
---
 Our Beautiful Model...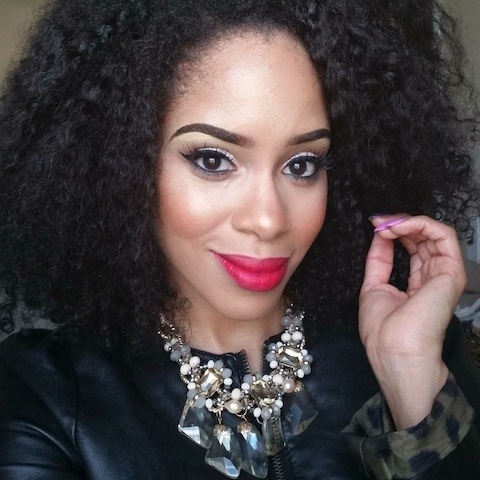 DC's own MUA, Deyanira Montgomery
---
Our Featured Sponsors...
Koils by Nature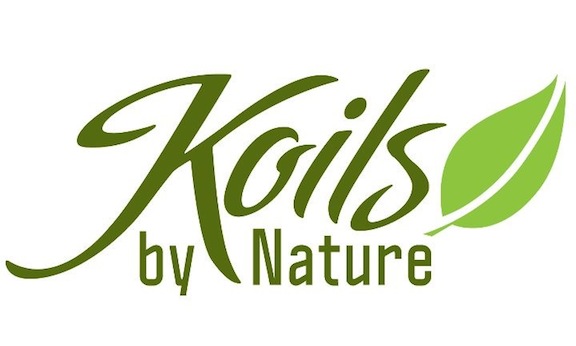 Owner Pamela Jenkins has created a quality and affordable natural hair care product line, suitable for all hair textures. All products are made by hand in a sterile environment and contain all ingredients that are from nature, natural butters, oils, and organic essential oils. All attendees will receive samples to try out the products and will be entered in to win special giveaways. To learn more about her products, visit her here www.koilsbynature.com.
Glamorous Chicks Cosmetics

Glamorous Chicks Cosmetic was created in 2009 to provide independent and classy women with the beauty and fashion tools they need to live a glamorous lifestyle. Glamorous Chicks Cosmetic was created to brand the concept of the glamorous lifestyle. Currently the brand specializes in a mineral cosmetics line and beauty products, for the independent, classy and trendy woman on the go. In the future, Glamorous Chicks plans to open a boutique store where the product line will expand to include handbags, jewelry, clothing, and shoes. To visit their site and see more of their products, click here.
Naturally Supreme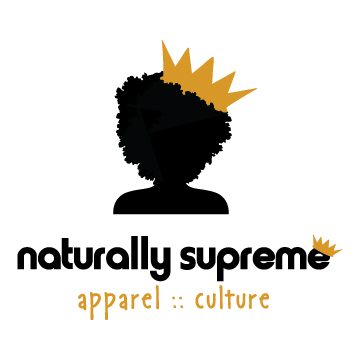 Naturally Supreme is a web store that supplies the masses with dope apparel that flaunts natural roots with style. To see some of their awesome styles, visit their website here.
Makeup by Sparkle Cosmetics and Spa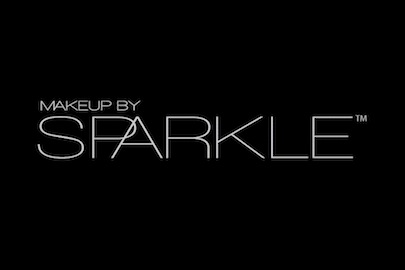 Their global brand of cosmetics, available online or at their plush Indianapolis makeup studio, delivers makeup that works for any skint one. They will also help you achieve the perfect look by providing beauty tools like their popular eye and lip makeup and brushes.
Their portfolio of cosmetics was created to amplify the natural beauty of every woman. Their collection of patones are made for their very diverse clientele. Choose to be Beauitful. Choose to be Flawless. Chosse to be Irresistible. Choose Makeup by Sparkle. To visit their website, click here.
Clovee Products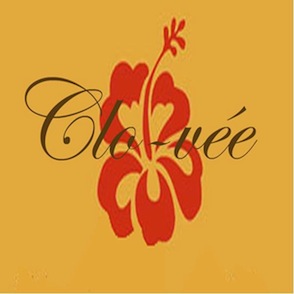 After years of urging and consistent encouragement from her husband and several friends, owner Bernadette Simmons decided to go into business for herself. With the assistance of her daughter, the Clo-vée name and label were created. This passionate and pivotal moment was the birth of the Clo-vée product line, which consists of organic and natural bath and body products. Upon launching this major undertaking, she envisioned expanding marketability of the Clo-vée product line to include [but not limited to] three distinct consumers groups: (1) those who prefer organic products; (2) individuals who have sensitive skin; and, (3) the ever growing population of chemical allergies sufferers.
Clo-vée's mission is to promote skin wellness through chemical free bath and body products while also providing outstanding customer service. She truly believes that the satisfied customer is the sole source of the companies' existence. -- Clo-vée products are now sold in beauty supply stores, on-line and in specialty shops. To check out some of her products, click here.
Naturel Lyfe Essentials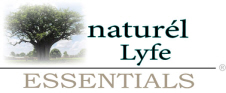 Naturel Lyfe was created from a desire to educate about the harmful effects of skin and hair care products and to offer the products at affordable prices.The use of naturel products, protects us internally and externally from chemically derived products. It is not a lifestyle, it is Lyfe. Why the "e" in Naturel? Au naturel is a French term meaning naked, nude or in a natural state. Naturel Lyfe Essentials is life. It is about going back to the beginning. Going back to how life was started….naturally. Going back to how we first came into this life…naked. Getting back to that au naturel way of living…the way of life…a Naturel Lyfe. To see more of her products, visit her website here.
Tushea Butter Cream Products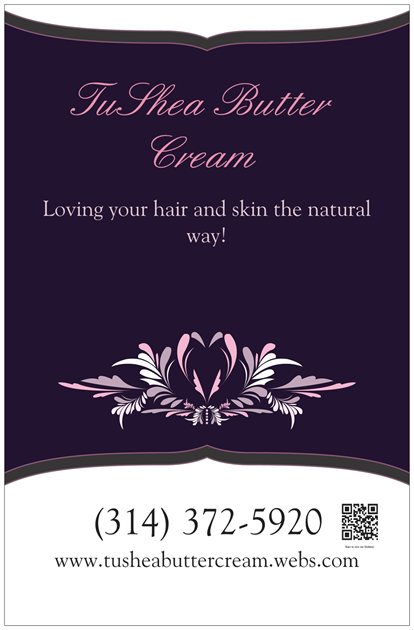 TuShea Butter Company launched  in 2011 by Terran Dampier-Simmons. She fell in love with shea butter in 2005 after deciding to go chemical free. By 2008 she had decided that regular shea butter, though great, wasn't enough. She started to research the proper ingredients and prepared her first batch of TuShea Butter Cream. What initially was a product that her family and friends loved, has turned into a highly sought after product in her community.
In October of 2010 a friend offered to buy the product and thought it would be a good idea to sale such a fantastic product. She explained that she has noticed a change in her skin. It was a lot softer, acne, dark spots and even stretch marks started to fade away. In January 2011, TuShea Butter Company was launched with TuShea Butter Cream as it's first product. TuShea Butter Cream is a 100% natural product that offers all the benefits of shea butter with an added benefit of a variety to scents! To visit her site, click here.
B'Kreative Earrings (BK3)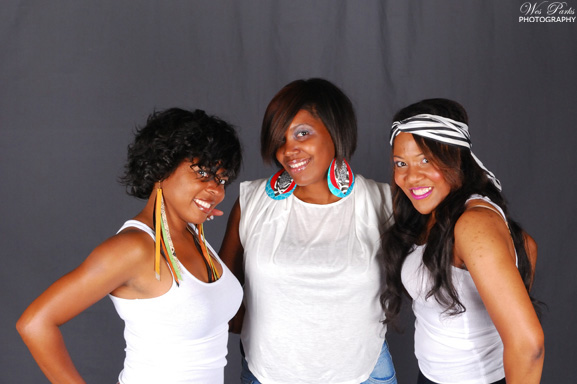 B'Kreative was founded in December 2010 by Erin Bowden, Sherri Hassen, and Lurie Hassen. They chose the name in honor of their grandmother B. Hassen, and their combined "kreative" spirit. The ladies will be donating pairs of earrings for giveaways. To see some of their pieces, click here.
War Paint Cosmetics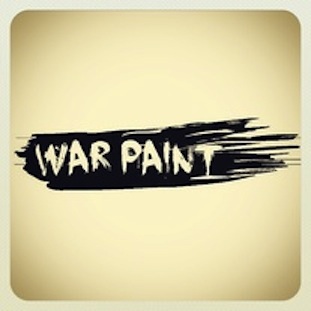 War Paint Cosmetics is a Baltimore based full service cosmetics line that offers the best quality products and makeup services. To visit their site, click here.
Enticing Accessories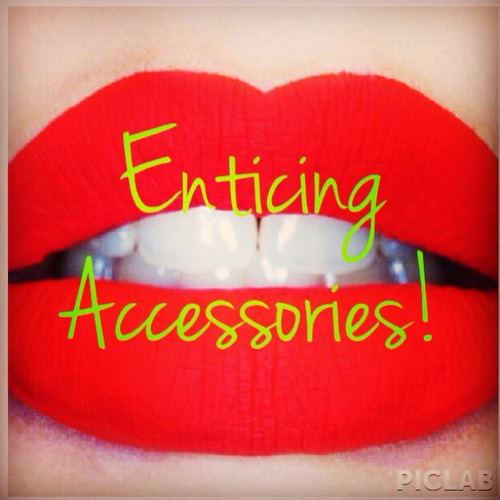 Enticing Accessories (EA) is creative and unique enterprise that provides vibrant, exclusive, quality jewelry and accessories as art for women. EA online boutique provides, color, design and artistic beauty in the form of high-quality jewelry and accessories. EA is a fashionable, yet feisty and affordable collection. To see more of their fabulous items, click here.
MishMash Boutique  

MishMash Boutique is an online boutique specializing in the hottest trends and celebrity styles. They are proud to offer quality pueces at affordable prices... clothing, accessories, and handbags… To visit their site, click here .
Stay tuned for a list of ALL the sponsors that will be featured... 
---
Special thanks to Natural Roxx, Shadow Shields, Naturel Lyfe Essentials, Glamorous Chicks Cosmetics, Naturally Supreme, Bdellium Tools, and Lolade Cosmetics for being a continual sponsor for all of the Alexandra Butler Makeup Artistry classes.
---
Good Eats…
Jae's Decadent Designs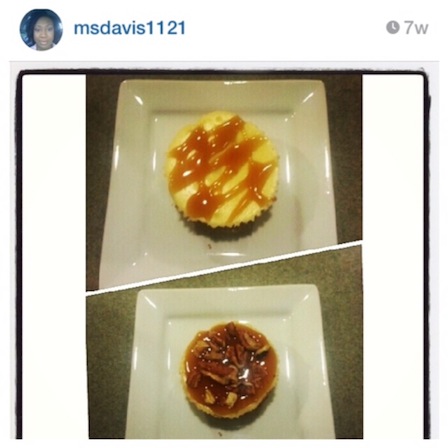 Jae's Decadent Delights was created by Marquita Davis (named after her daughter Jae'lyn).  Based in Woodbridge, VA she is a "cuisine connoisseur" who loves to bake.  She can bake anything but specializes in cheesecakes.  Marquita bakes full-size cheesecakes as well as miniatures.  Please email JsDecadentDelights@yahoo.com for more info.
Delicious Food, Beverages, and Desserts will be provided for all Attendees throughout the class.
---
A syllabus will be provided, but to take additional notes feel free to bring a notebook, pen, and something hard to write on. If you would like to take pictures, don't forget to bring your camera, but there will be no video recording.
There will be a Professional Photographer there to take candid/posed shots so please come with your makeup already on.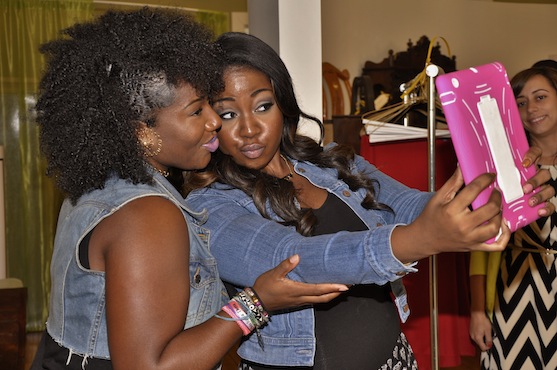 ---
There will be special giveaways and prizes, in addition to "Swag Bags" that will be given to everyone who signed up at least 3 weeks before the class. 
We look forward to seeing everyone and for you all to learn lots of helpful tips and techniques.
To view footage from one of the classes in 2013, click here:
https://www.youtube.com/watch?v=JnT4jXszfPw
To watch a recap video from ATL YouTube Guru Kokofemme, click here:
http://www.youtube.com/watch?v=Lo3pfRWhGAA&feature=plcp 
For questions, please email alexandrabutlermua@yahoo.com.
To view more exclusive pics from past classes, search #ABeautifulFace on Instagram!!!
For updates, follow Alex on Twitter at www.twitter.com/AlexandraButlerMUA, on Instagram at www.instagram.com/TheMUAAlex, on Facebook at www.facebook.com/AlexandraButlerMUA, and on YouTube at www.youtube.com/AlexandraBond.
When & Where

Plush Beauty Box
3617 12th St NE
Washington, District of Columbia 20017


Sunday, November 9, 2014 from 10:00 AM to 2:00 PM (EST)
Add to my calendar
Organizer
Alexandra Butler
      From a structured background in Industrial Engineering, to the creative world of a Professional Makeup Artist, Alexandra Butler isn't your typical Makeup Artist. Born and raised in St. Louis, MO, Alex's professional background and degree in Industrial Engineering from Missouri University of Science and Technology, gives her an analytical and systematic twist on makeup. While on the other hand, her sketching and painting background gives her the artistic capabilities to treat her clients as her canvas.
     Alex has developed a familiar niche with various faces, skin types, and product attributes and is known for her blending techniques, flawless appearance of skin, and natural use of color. Alex has developed a strong presence on all forms of social media and has a consistent fan base who are glued to her pages specializing in beauty, fashion, and natural hair.
    She has worked on many notable celebrities (Missy Elliott, Katerina Graham, Bianca Lawson, Lalah Hathaway, just to name a few) as well as various television shows, fashion shows, award shows, and photo shoots. Her most recent work has be featured on Hip Hop legend Missy Elliott during TV One's "Being: Tweet" documentary and on BET's new hit reality series, "Ink Paper Scissors." She has also worked on shows such as BET's "Comicview", Bravo's "Real Housewives of Atlanta", Vh1's "Love and Hip Hop Atlanta", WeTV's "SWV Reunited", BET's Soul Train Awards, and The CW's "Vampire Diaries", amongst others.
    She has partnered up with Milani Cosmetics as their Key Makeup Artist at the 2016 and 2015 Ubiquitous Hair and Trade Show in DC, 2014 Haiti Bridal Expo and has lead the brand at Wal-Mart appearances in Houston, TX and New Orleans, LA in 2014, debuting the brand's new products to consumers as the Celebrity Makeup Artist Brand Ambassador.
    Alex has toured the globe nationally and internationally teaching her basic and advanced makeup classes to the masses for the past 5 years. Her makeup class tours began in 2012 and since then, have reached up to 20 cities per year, teaching two hands on makeup classes in each city. She prides herself on being an educator and to one day develop a Makeup Academy and Makeup Artist Agency after establishing a well known name for herself in the entertainment and beauty industry.
A Beautiful Face: Makeup 101… Back to DC