Location
The Church of Perpetual Life
1855 McKinley Street
Hollywood, FL 33020
Description
Global TrashFORMATION Collaborative Art Experience and Sound Healing

Thursday, December 1st
From 10:30am – 2:30pm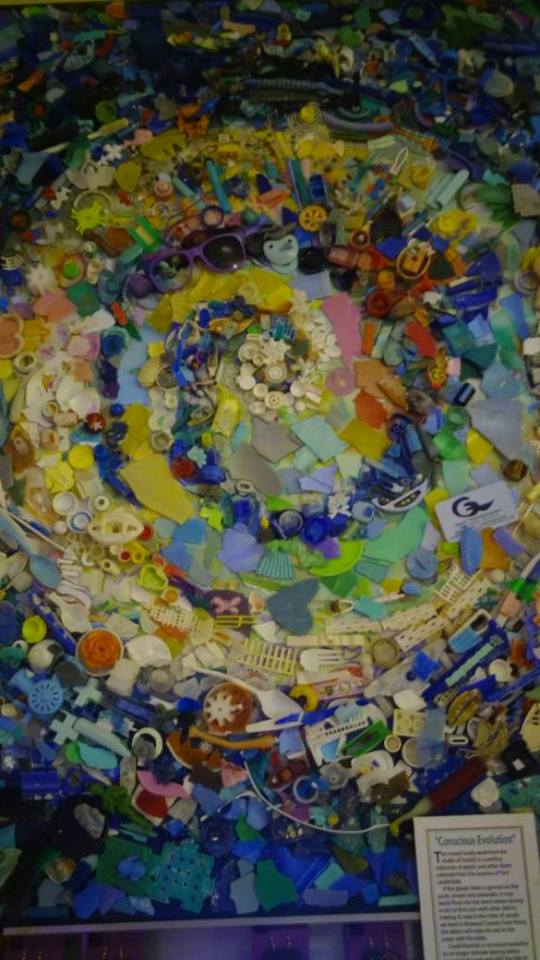 Join us for a Global TrashFORMATION Collaborative Art Experience
and Sound Healing Meditation- A half day of creativity and rebalancing
Love Donations Accepted At The Door, Bring Receipt from Eventbrite

Do you ever take a stroll on one of our beautiful beaches and then are saddened to see some trash left or washed up? We invite you to be part of a transformative experience, channeling your creative energy for good. SusieQ Wood, publisher of Natural Awakenings magazine for Broward County, and an award winning artist will be offering a special opportunity to work with her on a collection of collaborative artworks she's creating with trash. Yes, small pieces of cleaned and disinfected plastic trash, collected from the local beaches.
Experience your own personal transformation, you'll never look at litter the same way.

In collaboration with Sheri Kaplan Certified Sound Healer, We will begin the morning with a grounding sounding healing meditation with Singing Crystal Bowls to allow yourself to clear your mind, open up your chakras, rebalance your energy to get ready for a fun time creating with Susie. .

SusieQ Wood will be guiding you in a project and working together in a hands on experience as you have the ability to roam the room and assist with each canvas.



"Its like paint by numbers, but with Plastic".




We provide healthy light snacks, the canvas, plastic, glue and instructions.


$20 which includes the snacks and the place setting (bamboo ware and plate). Everyone should bring their own liquid container ($30 at at the door)

Feel free to bring additional food, your own water bottle and place setting. We'll provide Kagen water, you provide the vessel.
Price includes a set of reusable cutlery and plate.
If you bring your own (plate,fork,knife, spoon) we refund price by $5.00 at the door.

RSVP in Advance through Eventbrite,
Early Bird- If you sign up by 11/29 at midnight it will be $20.
After 11/29, price is $30 at the door.
We will turn no one away.
We also sccept Love Donations and You can make your offering at the door.
Please print out ticket from Event Brite.

RSVP in Advance through Eventbrite
https://www.eventbrite.com/e/unleash-your-creativity-at-a-global-trashformation-collaborative-art-experience-and-sound-healing-tickets-29361469947

And Join here:
www.facebook.com/events/217124665377846/?ti=cl
https://www.meetup.com/SouthFloridaSound-Healers/events/235718800/

Location- 1855 McKinley Street, Hollywood 33020
At The Church Of Perpetual Life, Free gated parking.
(Off Federal Between Sheridan and Hollywood Blvd)


Questions? Sheri Kaplan 786 419 1389.
SusieQ Wood: 954.630.1610
A portion of the proceeds benefits:
Kids Ecology Corps
The Church Of Perpetual Life



#art #Meditation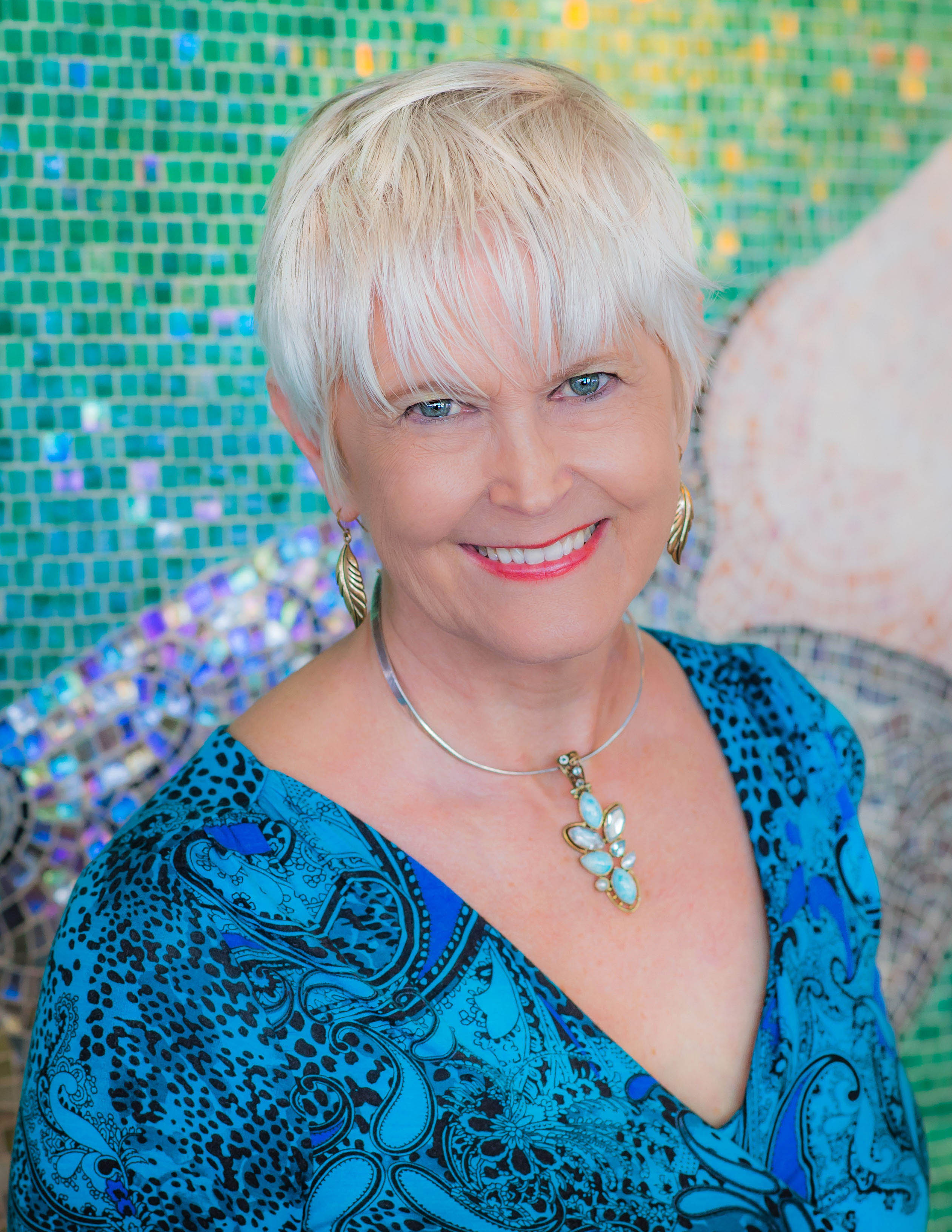 Bios:
SusieQ Wood: Artist, Advocate and Entrepreneur
SusieQ is an accomplished, award winning artist and the publisher of Natural Awakenings magazine in Broward County, Florida. This monthly magazine supports the health and wellness industry.
SusieQ knew her art was on the right path when she started hearing how it made viewers feel. Once she heard them say that the artwork had become an important part of their environment, that it "spoke" to them in a loving way that fostered a positive attitude, she knew her creations were fulfilling their mission.
By offering images in many different ways and formats, SusieQ intends to see her art make a difference, on not only for individuals, groups and communities, but by contributing to the broader consciousness around the globe.
At present, SusieQ is focusing her talents to engage in conversation about trash, using discarded materials as the media for her current personal and collaborative art series – Global TRASHformation – and the movement that organically grew out of that conversation. She speaks to groups regularly as to how individuals can really make a shift, create change and impact their own lives as well as that of the planet.
The vision for Global TRASHformation is to encourage and support artists (visual and performance) in highlighting this important social issue and to create and maintain litter-free zones worldwide. She sees the ripple effect already in action.
Do your part and join the Global TRASHformation movement at GlobalTRASHformation.com
GlobalTRASHformation.com • 954.630.1610
Sheri Kaplan "The Revitalizer" is a passionate, resilient, Energy Healer, Intuitive, Transformational Coach, Motivational Speaker and Author. Her unique approach to healing blends 20 years of experience as a Tesla Healer, Reiki Master, Sound Healer and Intuitive Coach. Sheri's guides her clients on a multi-sensory Sound Healing Session, "Like a Spiritual massage" that recharges and activates every cell in their body. A driving force and educator in the community Sheri is a known advocate for those who do not have a voice. She has been featured in local and national TV, Radio and Print Media, including People magazine, Montel Williams, ABC's 20/20, and more


For more than 20 years, she has been working with people to resolve physical limitations, emotional problems, stress and overwhelm. Her multi-faceted approach to healing produces lasting effects in all areas of your life. She will guide you on a journey with your higher self that will recharge and activate every cell in your body. Chakras will be assessed and cleared for the treatment. Each Session is personalized and addresses the root cause of the imbalance or restriction which is why her healing therapy is effective and transformational. Set up your FREE Chakra Check here. www.sherikaplan.com , or text 786 419 1389.