Description
When I entered the 9th grade, I was lost. Shy and introverted, I was devastated when my parents divorced a year earlier. It shattered my sense of home, my friend circle, and my identity. I felt betrayed and alone. I had so much trouble interacting with the outside world that despite needing glasses badly, I wouldn't wear them outside of my house, which made school challenging as I could not see the lessons as they were drawn up on the blackboard. I was spiraling.
Adrift, I decided to try out for the Berkeley High School West Campus 9th grade football team. Berkeley High's "West Campus" was a separate school for freshman only with it's own location in West Berkeley. The school had no football stadium — it didn't even have a football field to practice on. The team practiced on a poorly maintained baseball practice diamond. Our uniforms were plain and if you didn't make the first or second string, you might be relegated to wearing pants that didn't match the rest of the team's or donning a leather helmet.
Most of the team had played for the Berkeley Cougar's Pop Warner team (I had not) and were already close knit. I thought to myself: "I guess the outsider is going to remain an outsider." At our first practice, which was my very first time playing football in pads I was nervous and intimidated. As I desperately tried to figure out how to fit in, we ran our laps around the field and I heard Coach Crawford yell: "let's go Q!" I turned to see who he was talking to and to my surprise it was Pat Davis. I wondered why he was calling him "Q."
It turned out that Pat's family owned the best BBQ Joint in Berkeley — KC's BBQ. Pat's older brother played for West Campus 10 years earlier and was nicknamed "BB", so naturally Pat became known as Q. I remember being so excited to be part of a team with such unusual lore and traditions. I was delighted when I made the starting lineup and finally felt comfortable referring to Pat as "Q." It was unnecessary to be that deferential, because Pat was true to his name. Something about BBQ makes it the most welcoming food in the world. The smell, the tradition, the family-orientation makes it like no other meal and Pat was as friendly and welcoming as his nickname implied. He and another former Berkeley Cougar, Claude Shaw (who would later introduce me to the love of my life Felicia) took me under their wings and made me feel like I was part of the team all along — like I was close cousin at the family BBQ. The 1980 West Campus Yellow Jackets turned out to be a special team — we went 8-0 and won the Freshman Championship. To celebrate, Pat invited the entire team to his restaurant where his mom cooked us an amazing dinner of BBQ spaghetti with BBQ links. To this day, it remains my favorite dinner that I've ever attended. The combination of the championship, the team, and that BBQ dinner turned this boy into a man.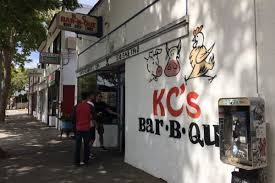 35 years passed since that day and KC's BBQ approached it's 50th anniversary. Pat had taken over the restaurant from his parents and continued the tradition of great food and great feelings. Then suddenly KC's caught fire and burned to the ground on February 17th, 2017 potentially ending a great history and tradition that was critical in at least one young man's development. But we can't let that happen. We must rebuild "the pit."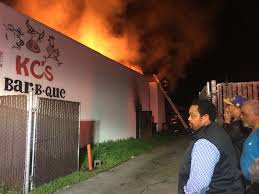 There are seemingly small decisions that one makes in life that change everything. For me, joining the West Campus team and meeting wonderful friends like Pat Davis changed me from a disaffected, lost youth to a young man with confidence and purpose. I would be honored and humbled if you helped me repay that by contributing to and joining the BBQ Benefit BBQ to rebuild KC's BBQ on
May 27
at my home featuring the culinary delights of Pat "Q" Davis and a live auction hosted by Fab 5 Freddy featuring:
2 tickets to Hamilton on Broadway plus dinner for 2 at New York's hottest restaurant, Carbone's
A game of horse with Kevin Durant plus a signed Kevin Durant jersey
This signed "We Are The World" original sheet music from Quincy Jones: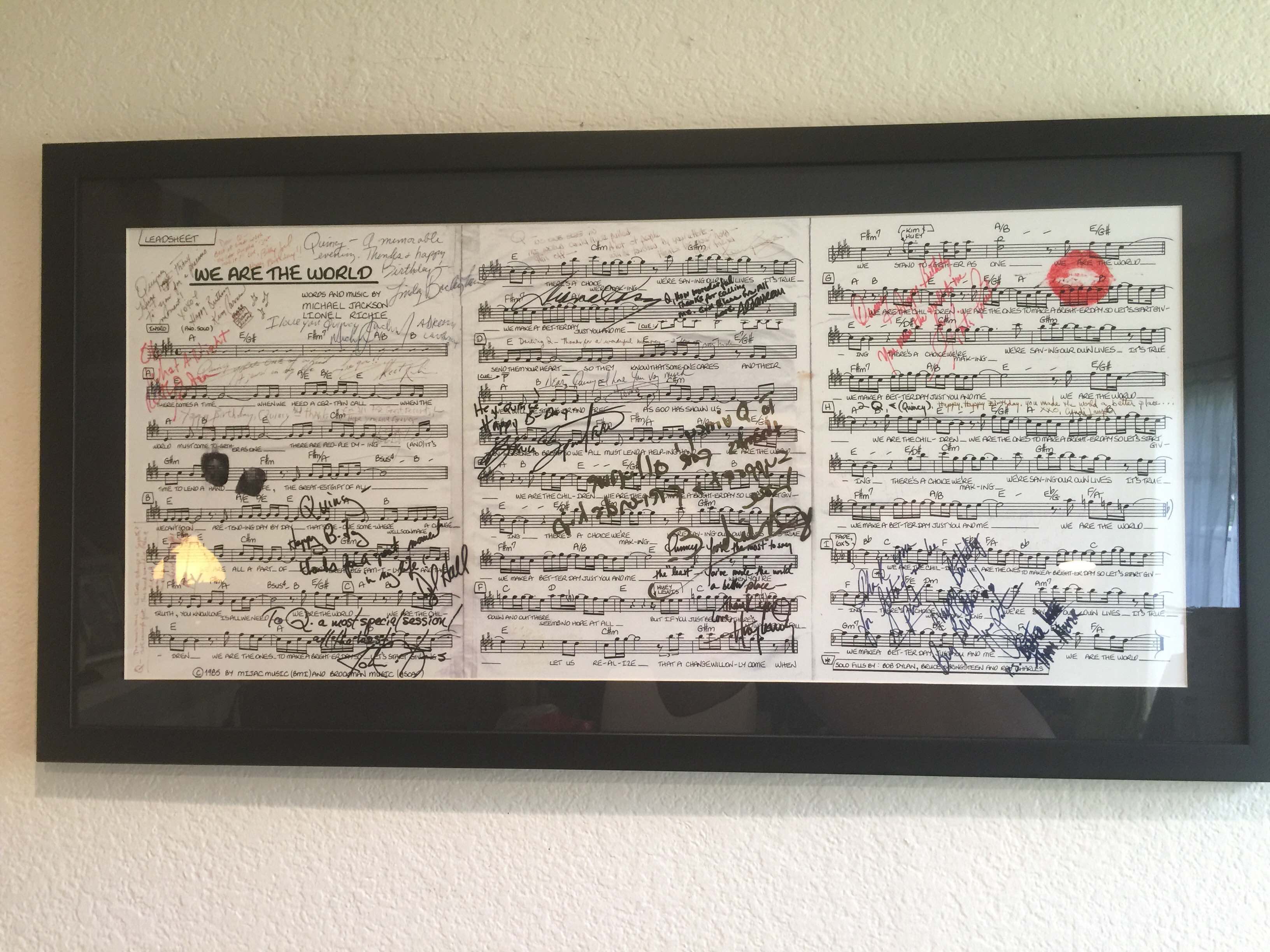 If you cannot attend, you can still participate via https://www.gofundme.com/kcbbq.
Ben