Description
A Balanced Approach to Breastfeeding:
Caring for the Body & Mind of Breastfeeding Families & Professionals
Presented by:
Marianne Neifert, MD, MTS, FAAP—aka Dr. Mom®
Tiffany Weir, PhD.
$90 -now until August 31st
$110 - starting September 1st
$75- Full time students
This course is intended for physicians, physician assistants, certified lactation counselors, international board certified lactation counselors, registered dietitians, nurse practitioner's, certified midwives, and other professionals working with pregnant patients and/or new parents.
IBLCE has approved this event for 3.25L CERPs, 1.5E CERPs, and 1.5R CERPs. 6 CEU's have been approved for RDN's. This continuing education activity was approved by Colorado Nurses Association, an accredited approver by the American Nurses Credentialing Center's Commission on Accreditation for 6.25 contact hours.
Schedule:
Starting at 7:45am: Check-In, Registration, and Breakfast
8:30am to 10:30am: The Microbiome and Breastfeeding
10:30am to 10:45am: Break
10:45am to 12:00pm: Breastfeeding and Safe Sleep: How to Have Realistic and Respectful Conversations
12:00pm to 1:00pm: Lunch
1:00pm to 2:30pm: Ethical Issues Surrounding the Promotion of Exclusive Breastfeeding and the Realities of Insufficient Milk
2:30pm to 2:45pm: Break
2:45pm to 4:15pm: Life in Balance: Improving the Quality of Your Journey
4:15pm to 4:30pm: Close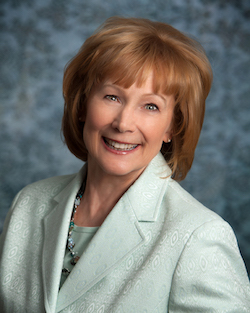 Marianne Neifert, MD, MTS, FAAP—aka Dr. Mom®--is a pediatrician and nationally recognized expert in lactation management, who is among the most experienced and dynamic speakers who educate diverse health professionals nationwide on breastfeeding promotion and management. She is the Managing Member of Dr. Mom Presentations LLC and a clinical professor of pediatrics at University of Colorado Denver School of Medicine.
A long-time leader in the field of breastfeeding medicine, Dr. Neifert is a founding member of the Academy of Breastfeeding Medicine; co-founder of the Denver Mothers' Milk Bank and Colorado Breastfeeding Coalition; member of the American Academy of Pediatrics Section on Breastfeeding; and member Emeritus of the Health Advisory Council of La Leche League, International. She has published numerous articles in the medical literature on breastfeeding and lactation management, authored five parenting books (including two on breastfeeding), and contributed hundreds of magazine articles on children's health and behavior. Dr. Mom has addressed audiences in 48 states and internationally, and been a guest on countless radio shows and numerous national television programs.
Recognizing that breastfeeding and safe infant sleep are dual aligned public health priorities, Dr. Neifert is a member of Colorado's Infant Safe Sleep Partnership. She is passionate about the critical role that breastfeeding proponents can play in reducing SIDS and other sleep-related infant deaths, which remain the leading cause of death among infants 1 to 12 months of age.
In addition to her career in pediatrics and breastfeeding medicine, Dr.Mom has cultivated a keen interest in positive psychology and emotional health. She delivers empowering professional development messages at conferences nationwide, promoting life balance and emotional well-being among busy healthcare professionals.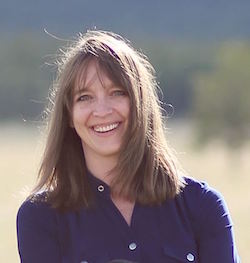 Tiffany Weir, PhD.
Tiffany Weir is an assistant professor of Food Science and Human Nutrition at Colorado State University. She obtained her undergraduate and Master's degrees at Pennsylvania State University and completed her PhD in Cell and Molecular Biology at Colorado State University. She teaches graduate and undergraduate courses at Colorado State University and is Northern Colorado's expert on the Microbiome!
FAQs
Please bring your registration confirmation on the day of event.

Seating will be first-come, first-served. Please arrive early if you would like a seat near the front.

A light breakfast and lunch (burrito bar) is included with registration and will be catered on the day of the event. This lunch will have

gluten-free and vegetarian options.

Feel free to bring a light jacket as the event is indoors.
With any questions or concerns please contact info@nocobreastfeeding.org