Description
LEARN IN A WEEKEND WHAT TAKES A PHOTOGRAPHER
A LIFETIME TO LEARN
Learn in a weekend what takes photographers a lifetime to learn through trial and error—from food blogger/photographer, Hélène Dujardin. She's at the top of her game and is eager to share her knowledge with aspiring photographers. You'll work with her in the studio and on location for an experience that includes working directly with an experienced stylist, a digital tech, an agency art buyer, and the best equipment available to the professional food photographer. Not only will you walk away with a portfolio piece or two — you will gain valuable insight and experience that will prep you for the real world working with your own clients.

---
MEET HÉLÈNE DUJARDIN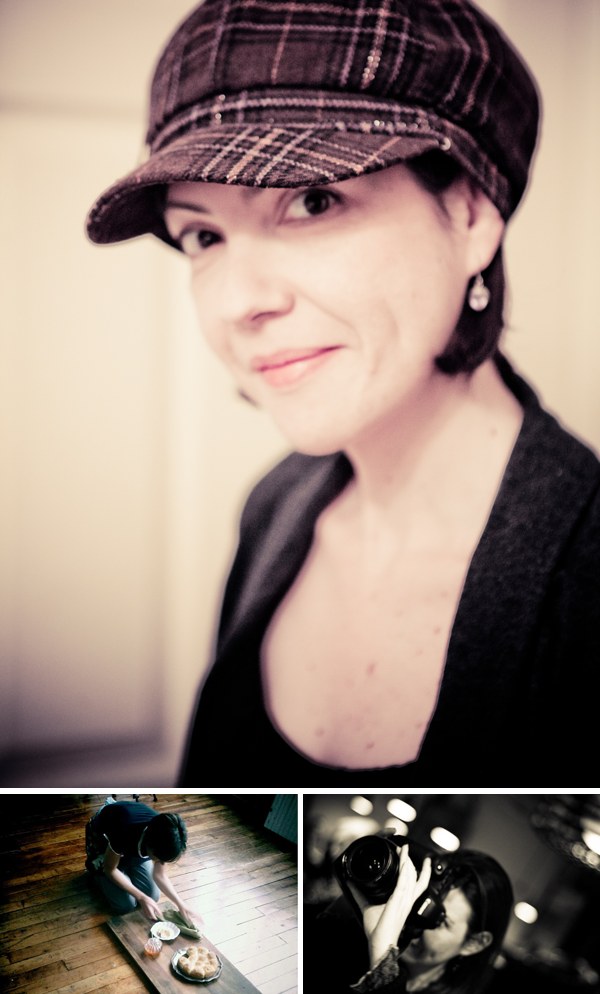 As far as she can remember, Hélène has always been involved with food and photography. Whether it was learning kitchen techniques from her grandmother or watching her brother capture the magical light of their native Provence in the South of France. A former pastry chef, now living in Charleston, South Carolina, Hélène's photography reveals her passion for natural light, seasonal and fresh ingredients, as well as a love of travel and genuine interest in people.

---
DAY 1: MEET & GREET / PORTFOLIO REVIEW
FRIDAY, NOVEMBER 4, 2011
Meet and greet with Hélène at the LightSpace studio in the historic Helm's Bakery Building in Culver City and get to know each other. Look over students portfolios and get familiar with the equipment to be used during the workshop. Talk about the benefits of working with an experienced stylist, working with a digital tech, as well as working with a rep to market your work and negotiate a contract in order to get the fairest possible deal. You'll also get the chance to jump right in and start shooting with Hélène's helpful and thoughtful guidance.

---
DAY 2: WORKSHOP (ON LOCATION)
SATURDAY, NOVEMBER 5, 2011
Working on location can be challenging, but it's not impossible. Learn about how to prepare for time away from the studio by keeping yourself surrounded by the right people. You'll also learn about dealing with difficult clients as well as different scenarios that may come up as a result of working on location. It's all manageable and easy to overcome if you're prepared.

---
DAY 3: WORKSHOP (STUDIO)
SUNDAY, NOVEMBER 6, 2011
Back to the LightSpace studio, you'll wrap up shooting and then learn about the all important post production techniques that will insure a successful shoot. Everything from retouching to archiving to final delivery to the client — all of which are the tools essential to ongoing success. At the end of the day, you may walk away with an incredible portfolio piece or two that you'll be able to use to market yourself as a professional food photographer.

---
WHO SHOULD ATTEND?
Photographers:
Both professional and amateur photographers who are interested in the art of food photography or food styling should attend. Hélène' will share her perspective on the business and answer any questions you may have.
Food Bloggers:
Many of you know of Hélène's food blog, Tartelette — it's no accident that her blog is so successful. Between her beautiful storytelling and stunning photography and styling, it's easy to see why this happened. Hélène will work with you to raise your photography to a new standard.
---
GUEST SPEAKERS
Besides the intensive time and training you'll receive from Hélène, there will also be guest speakers throughout the weekend that include, a digital tech from Digital Fusion, art buyers from a local ad agency, as well as a photographers rep, all sharing valuable insight into the business of food photography.

---
THE DETAILS
Don't miss this amazing opportunity tow work with food photographer, Hélène Dujardin. Gain valuable experience and insight into being a successful food photographer. The price for the three-day workshop is $2,600 and includes three days of intensive instruction from Hélène, and her support staff. THE WORKSHOP IS LIMITED TO 10 PEOPLE, SO ACT FAST AND SIGN-UP NOW!
---
TRAVEL, ACCOMMODATION, AND MEALS
The seminar DOES NOT include travel or accommodation to and from Los Angeles. Van service from the hotel to Hélène's studio and the specified location on Saturday will be provided. Lunch will also be provided daily and is included in the price of tuition.


---
SUGGESTED HOTEL
We're currently working on negotiating a special rate with a local hotel — there will be more information on this to come. While you can stay wherever you choose, local transportation will be available from this hotel.

---
TERMS & CONDITIONS
Cancellation policy: Due to the very limited space in the workshop, payment must be received in full upon making your reservation. You have 72 hours (three days) to cancel and get a refund. A $300 cancellation fee will apply.

---
CONTACT INFORMATION
Call 310.228.8957 or email workshops@primaryreps.com for more information.
Follow Primary Reps