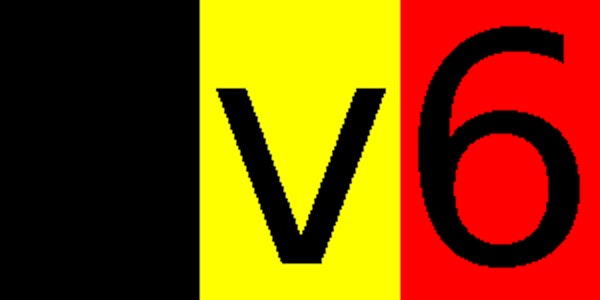 9th IPv6 Council on 4/5/6
When and where
Location
Nokia (ex Alcatel) Copernicuslaan 50 2018 Antwerp Belgium
Description
The 9th Belgian IPv6 Council will take place on Wednesday 4th of May 2016. Free registration as usual but required for logistic (light lunch provided by our host: Nokia).
Nokia Antwerp will be our host with a very convenient location next to the Central railways station of Antwerp. Beware, that due to the 22nd of March attacks, there is a chance that only one entrance to the station will be opened. There are a couple of public parking lots nearby.
The address will be: Copernicuslaan 50, 2018 Antwerpen.
The agenda includes:

the usual Service Provider updates by Proximus and Telenet

"Measuring the Mobile IPv6 Test by Telenet",

Laurent Schumacher, Université de Namur

"

IPv6 in 5G, Mobility and M2M/IoT", Thierry Van De Velde, Nokia

"

The IPv6-enabled Digital Ceiling",

John Baekelmans, Cisco (remote)

"

IPv6 in Ireland",

Ross Chandler, eir from Ireland




"

IPv6 @ CDN",

Tim Vereecke,

Akamai

"

IPv6 for the next billion Internet of Things devices",

Danny Hughes,

KULeuven

"IETF IPv6 news", Eric Vyncke, IETF OPSEC WG chair
As usual, everyone is welcome to present another topic related to IPv6. It is never too late to propose a talk :-)
As usual, after the event there will be a sponsored free social moment at the nearby Beercentral (if you organization wants to sponsor this social moment, please let Carl.Wuyts@ipv6council.be know).