9th International Conference and Exhibition on Tissue Engineering and Biob...
Description
About Conference
Biobanking 2018 invites all the participants across the globe to attend the 9th International conference & exhibition on Tissue Preservation and Biobanking April 23-24, 2018 Las Vegas, USA. Biobanking 2018 aims in proclaim knowledge and share innovative ideas amongst the professionals, industrialists and students from research area of Tissue engineering and Biobanking to share their research experiences and indulge in interactive discussions at the event. This scientific gathering guarantees that offering the thoughts and ideas will enable and secure you the theme " Past, Present and Future : Approaches in Biobanking and its allied areas ". The current era fully rolled out with many new advanced technologies. In such case more Biobank research institutes were newly introduced within market which obviously shows the market growth of Tissue preservation and Biobanking.
Why to attend Biobanking 2018?
This unique international conference provides a platform for researchers and decision makers in biobank research to present their latest findings and learn about all the important developments in biobanking research. With members from around the world focused on learning about Biobanking, this is the best opportunity to reach the largest assemblage of participants from the Biobank research community. Conduct demonstrations, distribute information, acquire knowledge about current and trending Tissue Preservation and Biobanking technologies, make a splash with a new research, and receive name recognition at this 2-day event. World-renowned speakers, the most recent techniques, tactics, and the newest updates in fields are hallmarks of this conference.
Target Audience:
Biobanking Researchers

Biobanking Faculty

Medical Colleges

Biobanking Associations and Societies

Business Entrepreneurs

Training Institutes

Cryo storage Companies

Data Management Companies

Global Biobanking Companies

Biobanking investors
Market Analysis
Global Biobank Market Analysis:-
Technological advancements, introduction of innovative methods, and massive population base of the emerging economies such as China and India, will present substantial opportunities to the global market for biobanks.
A biobank is a storage bank for biological samples, such as blood, DNA, human tissue, that are used for medical research purposes, in order to find new treatments for diseases. Biobanks play a significant role in biomedical research. They aid in the determination of the general and unique features of the continuous cell line and whether contaminants are present or not, thereby aiding in the analysis of the raw materials from which a biological product is derived. The genetic and other traits such as gender, age, ethnicity, and blood type of the specimens are catalogued by a biobank.
The global market for biobanks was pegged at USD 142 mn in 2011. It is expected to grow at a CAGR of 5.4% during the forecast period 2011-2018, attaining a revenue worth USD 216.3 mn by the end of 2018.
Global Biobanks Market: Regional Analysis
Based on geography, the global market for biobanks can be segmented into Europe, North America, Asia Pacific, and the Rest of the World. North America presently leads the global market for biobanks, closely followed by Europe. The prominence of these regions can be attributed to the increasing incidence of chronic diseases, the imperative need to find effective treatments for them, large amounts of government investments in the area of biobanks, and growing number of research activities, together with drug discovery in the region.
Asia Pacific is projected to exhibit considerable growth over the next few years. The factors responsible for the emergence of numerous opportunities in this region include gradually increasing investments from government and non-government institutions, growing understanding about the concept of biobanks, and ever-increasing population of countries such as Indi and China.
Growing demographics and economies in the developing countries such as India and China, technological advancement and new innovate techniques are expected to offer good opportunities in the global biobanks market. Stability issue and tissue injury during freezing are a challenge for biobanks market. Virtual biobanks and green banking for energy efficiency are some of the key trends that have been observed in global biobanks market. In addition, new product launches, increasing number of mergers and acquisitions and increasing number of collaborations and partnerships among the market players are some of the trends have been observed in global biobanks market. Some of the major companies operating in the global biobanks market are BioCision, Thermo Fisher Scientific Inc., Tecan AG, Beckman Coulter, Inc., BioLife Solutions, Inc., Panasonic Biomedical Sales Europe B.V., Taylor-Wharton International LLC, VWR International, LLC and So-Low Environmental Equipment Co.
Annual Growth:-
The global biobanking market was USD 142 million in 2011 and it is forecasted that this market will reach USD 216.3 million in 2018 with the compound annual growth rate of 5.4 % from 2011 – 2018. Moreover, the biobanking market witnessed an increased trend of mergers and acquisitions among vendors. This summit will address the latest developments in biobanking from its discovery to commercialization. It is one of the most important opportunities, where you will explore your business potential in biobanking. The U.S and Europe have the largest market size in biobanks. However, the rapid growth in population in Asia Pacific countries will affect the market of the developed countries.
USA Major Universities which deals with Stem Cell Research:-
1. University of Washington/Hutchinson Cancer Center
2. Oregon Stem Cell Center
3. University of California Davis
4. University of California San Francisco
5. University of California Berkeley
Major Stem Cell Organization Worldwide:-
1) Norwegian Center for Stem Cell
2) Research France I-stem
3) Stem Cell & Regenerative Medicine Ctr, Beijing
4) Stem Cell Research Centre, Korea
5) NSW Stem Cell Network
6) Monash University of Stem Cell Labs
7) Australian Stem Cell Centre
Stem Cell Market Value:-
Worldwide many companies are developing and marketing specialized cell culture media, cell separation products, instruments and other reagents for life sciences research. We are providing a unique platform for the researches and development of the market.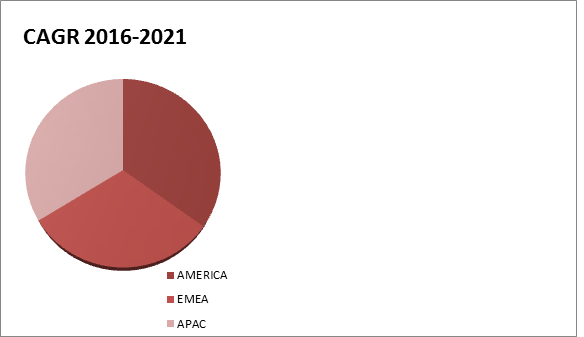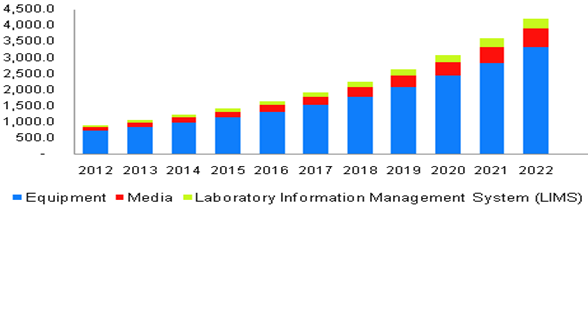 Speakers

Raffaella Fabbri
University of Bologna , Italy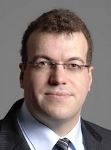 Heiko Zimmermann
Director and Head of Fraunhofer IBMT , Germany

Jedediah Lewis
CEO & President at Organ Preservation Alliance , USA

Joanne Mullarkey
University of Bradford , UK
Aubrey DNJ de Grey
SENS Research Foundation, USA

Nidhi Bhutani
Stanford University School of Medicine, USA

Xu Han
CryoCrate LLC and University of Missouri, USA

Mohamed Zayed
Washington University School of Medicine, USA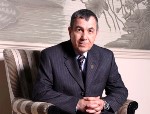 Dr. Panayiotis Zavos
Andrology Institute of America , USA
Igor Katkov
Belgorod National Research University , Russia

Guillaume Saint-Pierre
Peptigel Design , UK

Youhe Gao
Beijing Normal University , China

Charles W. Wang
Shanghai Jiao Tong University , China

Jill Davis
University Hospitals NHS , UK

Yulian Zhao
Mayo Clinic , USA

Elena Salvaterra
Global Biobanking Consulting , Italy

Dalip Sethi
Cesca Therapeutics Inc , USA

Debra Aub Webster
chief scientist Cardinal Health Regulatory Sciences , USA

Ramon Cacabelos
Chair of Biotechnology and Genomics Camilo José Cela University Madrid Spain, Spain

Iván Tellado
EuroEspes Biomedical Research Center, Spain

Guy Hugues Fontaine
Universite Pierre et Marie Curie, France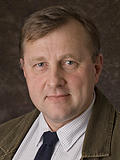 Andrew Ruszkiewicz
Head of the Gastroenterology Research Laboratory, IMVS., USA
Agenda