Description
Session and Tracks
ConferenceSeries Ltd would like to take this privilege to invite you all on the upcoming International Conference "9th Clinical Dermatology Congress" that is to be held during October 16-18, 2017 at New York, USA. Through our theme "Breakthrough to Excellence in Clinical Dermatology" the conference will explore the recent advancements and new methodologies that can be applied to the research to take dermatology, one step further.
The broad subject coverage of the Congress and its size provide an excellent setting for participants to gain valuable insight into progress in research areas beyond their own. In addition, a range of special sessions aim to engage participants on wider issues, such as teaching in the dermatology research.
The Dermatology Congress has a strong emphasis on support and inspiration for the next generation of scientists, along with early-career researchers, a Young Researchers Forum, and activities to encourage interaction with peers and experts.
Altogether the Congress aims to be an exemplary cross-discipline gathering in the dermatology for research presentation, discussion, learning, inspiration and encouragement with participants leaving with new research knowledge and ideas, and perhaps the beginnings of international collaborations and friendships.
Clinical and Medical Dermatology
Clinical and medical Dermatology includes clinical skills and knowledge on Dermatology and practical knowledge in laboratory sciences relevant to skin disease. Clinical dermatologists diagnose and treat all disorders of the skin, hair, and nails, whether primary or related to an underlying systemic illness. This includes Infectious diseases of the skin, Blistering disorders, Connective tissue diseases, Psoriasis and related conditions, Photosensitivity, Cutaneous ulcerations, Oral diseases. Medical Dermatology offers many advanced therapies for dermatologic problems, including extracorporeal photopheresis for the treatment of cutaneous T-cell lymphoma including mycosis fungoides and Sezary syndrome.
Clinical Dermatology market accounting for 28.7% of the total therapeutics market followed by psoriasis (26.4%), rosacea (14.9%), and atopic dermatitis (9%). The overall dermatological diagnostics and therapeutics industry is forecast to witness tremendous growth rate and reach $38 million by the year 2013 with annual growth rate of 8.7%.
Societies of Dermatology
American Society for Dermatologic Surgery, American Society of Dermatology, American, Society for Laser Medicine and Surgery, Asian Society for Pigment Cell Research, Australasian Dermatopathology Society, Austrian Society of Dermatology and Venereology, Brazilian society of Dermatology, British Society for Dermatological Surgery, British Society of Anti-Aging Medicine, Cosmetic Dermatology Society of India
Skin Diseases
Moles, rashes, hives, and eczema are just a few of the more than 3,000 skin disorders that affect people every day. Changes in color or texture can result from inflammation, infection, or allergic reactions anywhere on the body. Some skin conditions can be minor, temporary and easily treated—while can be very serious, and even deadly. Chronic skin conditions typically aren't curable, but they can be managed using drugs and by paying close attention to your lifestyle. Bacterial skin infections include Impetigo, Erysipelus, Cellulitis. Fungal skin infections may present as either a superficial or deep infection of the skin, hair, and nails. Parasitic infestations, stings, and bites in humans are caused by several groups of organisms belonging to the phyla like Annelida, Arthropoda, Bryozoa, Chordata, Cnidaria, Cyanobacteria, Echinodermata, Nemathelminthes, Platyhelminthes, and Protozoa. Virus-related cutaneous conditions are caused by two main groups of viruses-DNA and RNA types-both of which are obligatory intracellular parasites.
The global dermatology markets reached $15.8 billion in 2012. The market is expected to reach $16.1 billion in 2013 and $18.5 billion in 2018 for a CAGR of 2.8%.
Skin Cancer
Skin cancer is the uncontrolled growth of abnormal skin cells. It occurs when unrepaired DNA damage to skin cells most often caused by ultraviolet radiation from sunshine or tanning beds triggers mutations, or genetic defects, that lead the skin cells to multiply rapidly and form malignant tumors. Less common skin cancers are non-melanoma skin cancer. Basal-cell cancer grows slowly and can damage the tissue around it but is unlikely to spread to distant areas or result in death. Squamous-cell cancer is more likely to spread. Melanomas are the most aggressive. Signs include a mole that has changed in size, shape, color, has irregular edges, has more than one color, is itchy or bleeds. Greater than 90% of cases are caused by exposure to ultraviolet radiation from the Sun. Exposure has increased partly due to a thinner ozone layer. Between 20% and 30% of melanomas develop from moles. People with light skin are at higher risk as are those with poor immune function such as from medications or HIV/AIDS. Diagnosis is possible by biopsy. Treatment of melanoma may involve some combination of surgery, chemotherapy, radiation therapy, and targeted therapy.
According to the American Cancer Society, there are more than 2 million annual cases of basal and squamous cell skin cancer (non-melanomas) in the U.S. The occurrence of melanoma, the most dangerous form of skin cancer, has increased from 47,700 diagnoses in 2000 to 75,000 in 2009.
Societies of Dermatology
Argentina Society of Dermatology, Austrian Society for Dermatology and Venereology, Chilean Society of Dermatology and Venereology, Danish Dermatological Society, French Society of Dermatology, French Society of Dermatological Research, German Dermatological Society, Italian Society of Surgical oncology and Oncological Dermatology, Italian Society of Dermatology, Japanese Society of Anti-Aging Medicine
Cosmetic Dermatology
Cosmetic dermatology might be defined as that aspect of the practice of dermatology that emphasizes looking good. While cutaneous medicine and surgery focuses on the diagnosis, treatment, and prevention of skin disease, there is a significant aspect of the specialty directed towards improving the patient's appearance. This concept is illustrated by two patients, the man with significant psoriasis who tolerates the distracting itching and even associated joint pain but who is embarrassed to be seen with red, scaling plaques on the arms and face and the woman who has ignored the signs of skin cancer and then fears having surgical intervention which might leave a scar and even disfigurement. Patients who seek relief from worry lines or acne scars are obviously cosmetic patients. Other patients who have medical skin problems may also have cosmetic concerns. All of them want to look good and are part of the practice of cosmetic dermatology.
Aesthetic and Surgical Dermatology
Aesthetic Dermatology is a new and uniquely different dermatology practice and an inclusive term for specialties that focus on improving cosmetic appearance through the treatment of conditions including scars, skin laxity, wrinkles, moles, liver spots, excess fat, cellulite, unwanted hair, skin discoloration, spider veins. Traditionally, aesthetic medicine includes dermatology, reconstructive surgery and plastic surgery. Aesthetic medicine includes both surgical procedures like liposuction, facelifts, breast implants, Radio frequency ablation and non-surgical procedures like radio frequency skin tightening, non-surgical liposuction, chemical peel and practitioners may utilize a combination of both. Although aesthetic medicine procedures are typically elective, they can significantly improve quality of life, psychological wellbeing and social function.
Immunodermatology
Immunodermatology is a medical specialty that focuses on the diagnosis and treatment of skin disorders characterized by defective responses of the body's immune system. Immunodermatology testing is essential for the correct diagnosis and treatment of many diseases affecting epithelial organs including skin, mucous membranes, gastrointestinal and respiratory tracts. Several areas have special attention such as photo-immunology effects of UV light on skin defense, inflammatory diseases, allergic contact dermatitis and atopic eczema, presumably autoimmune skin diseases such as vitiligo and psoriasis, and finally the immunology of microbial skin diseases such as retrovirus infections and leprosy. New therapies in development for the immunomodulation of include biologicals aimed at neutralizing TNF-alfa and chemokine receptor inhibitors. The immunofluorescence techniques have been invaluable in detecting both the antigen that causes the disease and the reactions initiated by the antigen, such as the production of antibodies and the activation of the complement system. The immunoperoxidase technique has also been used for these purposes in certain instances.
Pediatric Dermatology
In the field of Pediatric Dermatology includes New forms of contact dermatitis in children, fibrocystic disease of pancreas and aquagenic wrinkling of the palms, Systemic Beta-Blockade for infantile hemangiomas, Universal Acquired abnormal deposits of melanin skin for paediatrics (Black carbon baby), Griscelli syndrome (silvery hair syndrome), Systemic therapies for Psoriasis, PCOS- Polycystic Ovarian Syndrome in children, Pediatric Psoriasis, pathologic process and Relation to immune response, Pediatric Psoriasis. The Pediatric dermatology service places a strong emphasis on educating children and their families about skin disease, and the prevention of permanent cosmetic disability is stressed. The service offers the full array of pulsed dye laser therapy for port wine stains or vascular malformations, broken blood vessels, certain hemangiomas and a variety of other vascular lesions of the skin.
Up to 70% of children have skin sores, with group A streptococcus (GAS) the major pathogen of scabies. Between 15 and 35 per cent of people who have a Staphylococcus aureus bloodstream (SAB) infection dies from the consequences of the infection. In 2011/12, there were 1,740 Staphylococcus aureus Bloodstream infections whereas the number has decreased to 1,724 in 2012/13. Funding up to $103,900 is being provided yearly for the research work going on in the field of pediatric dermatology. The Dermatology Foundation provides awards and fellowships (up to $100,000) for pediatric dermatology researchers. Overall, the global pediatric healthcare market reaches around $81.0 billion and annual funding for Pediatric Associations is from $629,559 million to $669,841 million for pediatric research.
Veterinary Dermatology
Animals are susceptible to hundreds of skin disorders. Some skin tumours, such as scc, can be treated using cryotherapy or medical therapy. Others, such as epitheliotrophic lymphoma, can be treated with chemotherapy. Otitis externa is a common manifestation of allergic skin disease, but may also be associated with middle ear infections or tumours of the ear canal. Primary secretory Otitis Media is a recently recognised disease that affects Cavalier King Charles Spaniels. They have a characteristic bulging of the tympanic membrane into the distal aspect of the horizontal ear canal. Treatment for this condition is the surgical placement of grommets or ventilation tubes in the ear drum to allow equalisation of pressure and drainage of the sterile mucous-like fluid into the nasopharynx via the Eustachian tube. Severe anaphylactic reactions due to bee and wasp stings are rare, but potentially fatal to pets.
62% of US households now own a companion animal excluding horses, equating to 72.9 million homes. Many other countries are witnessing higher than ever rates of companion animal ownership, including emerging markets such as Brazil, China, India, Mexico, and Russia. Spending on companion animals is also continuing to increase. In the USA, spending has increased from a total of US$23 billion in 1988 to an estimated US$51 billion in 2011. Around 25% of this spending was on veterinary care including medicines and a further 20% on over-the-counter products and supplies, with the remainder on food, accessories etc.
Dermatopathology
Dermatopathology is a joint subspecialty of dermatology and pathology and to a lesser extent of surgical pathology that focuses on the study of cutaneous diseases at a microscopic and molecular level. Dermatopathologists work in close association with clinical dermatologists. More than 1500 different disorders of the skin exist, including cutaneous eruptions "rashes" and neoplasms or dermatological oncology deals with pre-cancers, such as an actinic keratosis and cancers, including both benign masses, and malignant cancers- such as basal cell carcinoma, squamous cell carcinoma, and most dangerously malignant melanoma. Non-cancerous conditions include vitiligo, impetigo, purpura, pruritus, spider veins, warts, moles, oral or genital herpes, chancre sores of syphilis, exposure to poison ivy and similar plants or other venom sources, rashes, cysts, abscesses, corns, and dermabrasions or cases dealing with wrinkles, peeling skin, or autoimmune attacks on the skin. Therefore dermatopathologists must maintain a broad base of knowledge in clinical dermatology, and be familiar with several other specialty areas in Medicine. In some cases, additional specialized testing needs to be performed on biopsies, including immunofluorescence, immunohistochemistry, electron microscopy, flow cytometry, and molecular-pathologic analysis.
Investigative Dermatology
Investigative dermatology is a branch of scientific research that deals exclusively with skin biology and different skin, nail, and scalp conditions. Investigative dermatologists are doctors who devote their careers not to patient interaction, but rather to pharmaceutical or treatment-based research. Research into skin conditions, cures, and new medicines is the mainstay of investigative dermatology work. The scientists in dermatology labs study problems with nails, skin irritations, and scalp conditions, among other things. They look for medical treatments and cures by experimenting with chemical compounds, running test groups and medical trials, and often doing research on animals. One of their main goals is to use science to get to the bottom of human skin problems. The work done in investigative dermatology labs furthers two distinct, but related goals. First, it furthers medical knowledge, keeping the field of dermatology sharp and cutting-edge. Second, it promotes the quality of life of skin care patients by striving to understand new conditions and seeking always to provide the fastest, most effective relief. Many skin lotions and creams — certainly all of those available only with a prescription — are products of pharmaceutical and consumer-facing organizations.
About 75.0% of physicians are located in metropolitan areas, while the remaining 25.0% are located in rural areas. As of 2012, there were 9,641 practicing dermatologists in the United States. The number of people who used a skin doctor (dermatologist) within the last 12 months in the United States (USA) from spring 2008 to spring 2014. In spring 2008, the number of people who have shown doctor (dermatologist) within a period of 12 months amounted to around 28.93 million.
Genodermatosis
The genodermatoses are a large group of inherited single-gene disorders with skin manifestations. Many of these disorders are rare. However, the recognition of their skin findings is important not only for the initiation of appropriate dermatologic therapy, but also for the detection of other associated abnormalities in these frequently multisystem disorders, including malignancy. This group of genodermatoses is of particular importance because of the association of skin findings with the development of malignancies, both cutaneous and noncutaneous examples include basal cell nevus syndrome, Gardner syndrome, Peutz-Jeghers syndrome (PJS), and Xeroderma pigmentosum (XP). The basal cell nevus syndrome, nevoid basal cell carcinoma syndrome, Gorlin syndrome, is a rare disorder of autosomal dominant inheritance that results from germline mutations of the human patched gene (PTCH). Intermediacies are a large pool of inherited single gene disorder with skin manifestations. It includes Diagnosis and treatment of Netherton's syndrome, New forms of EB (Epidermolysis), Designation and directions of Acrodermatitis enteropathica, Diagnosis and treatment of inherited disorders, Genetic abnormality leading to genodermatosis and Epidemiology of genodermatosis.
Hair loss, Hair care and Hair therapy
Alopecia is the general medical term for hair loss. There are many types of hair loss with different symptoms and causes which includes male- and female-pattern baldness, alopecia areata, scarring alopecia, anagen effluvium, telogen effluvium. Male-pattern baldness is the most common type of hair loss, affecting around half of all men by 50 years of age. It generally follows a pattern of a receding hairline, followed by thinning of the hair on the crown and temples, leaving a horseshoe shape around the back and sides of the head, it can sometimes affect women. Alopecia areata causes patches of baldness about the size of a large coin. They usually appear on the scalp but can occur anywhere on the body. It can occur at any age, but mostly affects teenagers and young adults. Scarring alopecia, also known as cicatricial alopecia, the hair is completely destroyed. Anagen effluvium is widespread hair loss that can affect your scalp, face and body. Telogen effluvium is a common type of alopecia where there is widespread thinning of the hair, rather than specific bald patches. Your hair may feel thinner, but you're unlikely to lose it all and your other body hair isn't usually affected. Treatment for hair loss includes Platelet Rich Plasma (PRP) Therapy, hair transplantation.
Industry statistics and market size for hair loss treatment is annually $4bn. Number of U.S men experiencing hair loss is 35 Million, number of U.S women experiencing hair loss is 21 Million, number of hair loss sufferers, world-wide, seeking professional treatment is 811,363.
Diagnostic procedure, therapies and treatment :-
Among the classic diagnostic investigations are the use of Wood's light in many dermatologic disorders eg, vitiligo, pityriasis versicolor, erythrasma, porphyrias, cytodiagnosis of Tzanck in dermatologic practice eg, herpetic infections, molluscum contagiosum, leishmaniasis, pemphigus vulgaris, basal cell carcinoma, erythroplasia of Queyrat, Hailey-Hailey disease and microscopic examination for fungal and bacterial skin infections as well as for mite infestation using potassium hydroxide, simple saline, and Gram stain. Modern molecular biotechnologies encompassing gene-specific polymerase chain reaction and its variants have a substantial affect in selected cases of viral especially herpes simplex virus, bacterial, fungal, and protozoan Leishmania skin infections. Dermatology procedures include tangential excision, punch biopsy, grenz rays therapy, UVB phototherapy, PUVA phototherapy, electrodessication and curettage, intralessional injections, cryotherapy or cryosurgery and acne surgery. Many different dermatological procedures are designed to improve the condition or appearance of the skin like Acne scar removal, treating age or sun-damaged skin, chemical peel, Dermabrasion, Dermaplaning, Laser surgery for skin condition. There are also a used of ambulatory phlebectomy, blepharoplasty, botulinum toxin, hair transplantation, liposuction, microlipoinjection, photodynamic therapy, retinoids tattoo removal, tissue tightening, vein treatments.
2015 Global Dermatology Diagnostics Devices Industry Report is a professional and in-depth research report on the world's major regional market conditions of the Dermatology Diagnostics Devices industry, focusing on the main regions (North America, Europe and Asia) and the main countries (United States, Germany, Japan, China). 2.9% annual growth is there in the dermatological market for diagnostic procedure and the market statistics reached $13bn.
Entrepreneurship Investment Meet
Dermatological entrepreneurship meeting depends on the reimbursement strategies, business model innovation, innovation in dermatology, financing early stage assets, including friends and family, angel investors, and non-dilutive funding sources, translational research, regulatory affairs and poster business competitions. A business angel is a private investor that invests part of his or her own wealth and time in early stage innovative companies. Apart from getting a good return, business angels expect to have fun. It is estimated that angel investment amounts to three times venture capital. Venture capital is a way of corporate financing by which a financial investor takes participation in the capital of a new or young private company in exchange for cash and strategic advice. They expect profitability higher than the market to compensate for the increased risk of investing in young ventures.
About Conference
ConferenceSeries Ltd organizing this year's best International Conference on Dermatology, "9th Clinical Dermatology Congress", on October 16-18, 2017 at New York, USA.
Clinical Dermatology 2017 offers the best and advance knowledges by developing and presenting information that enhances continuing education in all the field of dermatology; Dermatology is one of the many medical specialties, which evolved from the general internal medicine during the course of nineteenth century. In the beginning of 20thcentury, dermatology was well established as a separate discipline in Europe and United States. Dermatologists are involved in sharing diagnosis and different approaches developed to fight skin diseases with an increased Research and Development expenditure. Clinical Dermatology Congress provides the right platform to the researchers to open the door of the mysteries so that people can aware of those conditions which affect them unknowingly.
Clinical Dermatology 2017 is a well organised scientific event consisting workshops, symposiums, exhibitions of cosmetic products, dermatological instruments, and special sessions for young researchers and students with modern and advance research from top universities, research centres, hospitals, and top most cosmetics and pharmaceutical industries.
Accreditation Statement
This activity has been planned and implemented in accordance with the accreditation requirements and policies of the Accreditation Council for Continuing Medical Education (ACCME) through the joint providership of Peer Point Medical Education Institute and Conference Series, LLC. Peer Point Medical Education Institute is accredited by the ACCME to provide continuing medical education for physicians.
Designation Statement
Peer Point Medical Education Institute designates the live format for this educational activity for AMA PRA Category 1 Credits™. Physicians should only claim credit commensurate with the extent of their participation in the activity.
Market Analysis Report
Importance and Scope:-
The capacity of the skin and its associated conditions to incite an intrinsic fascination seems limitless. With around 2000 estimated diagnoses, dermatology boasts an unmatched abundance of clinical variety. From the neonate afflicted by a genodermatosis to the elderly patient with skin cancer, the scope of dermatology is broad and tremendously varied, and progression within this specialty has the potential to significantly enhance all aspects of patient care. The last 25 years have seen the exciting hallmarks of dermatological advancements come in many forms. Genetic and therapeutic innovation has accelerated our understanding of the mechanisms underlying cutaneous disease and broadened treatment options, whilst evolution of the sub-specialty psychodermatology is addressing the demand for holistic management, and the combined feat of continued education, research and public awareness continues to raise the profile of the dermatological discipline. Collectively, these developments are paramount to the success of the unique medico-surgical specialty we behold today.
Clinical dermatology has flourished tremendously over the past years, however, the recent trend of disproportionate growing interest in aesthetic and surgical dermatology and cosmetic dermatology among graduating residents and those practicing dermatology threatens to undermine this glorious record and the future of our specialty. There is a significant loss of interest in academic career by dermatology residents. Some important reasons are poor financial reimbursement in practice of basic clinical and medical dermatology, lack of mentors, role models, and career guidance. Strategies should be developed to cultivate future researchers and teacher-clinicians. Aesthetic and cosmetic dermatology are now integral part of dermatology science and efforts should be made for the further progress in this field. However, we as a dermatologist community must understand the importance of 'clinical dermatology,' ensure that further research, discoveries and therapeutics continue to evolve and appropriate dermatological skills are nurtured, lest they are lost in the glitters and glory of dermatosurgery and cosmetic dermatology. Let us try to strike a judicious balance between academics and cosmetology.
Owing to the importance of each, the Clinical Dermatology Congress is a common platform for the discussion of various important issues which may be helpful for the clinicians, medical practitioners, patients, researchers, faculty members and students. Many developing countries have no skin care specialists and referral is made difficult by distances and availability of travel funds.
Why New York???
New York is a state in the North-eastern United States and is the 27th-most extensive, fourth-most populous and seventh-most densely populated U.S. state.
New York City has been offering a wide array of medical, cosmetic, laser and plastic surgery services. In addition to specializing in all areas of adult and Pediatric dermatology, many of the doctors have subspecialty training in their field of expertise. Their facilities provide personalized, conservative, effective and less painful treatments for a variety of skin conditions. Their board certified physicians are collectively fellows of the American Academy of Dermatology, American Society for Laser Medicine and Surgery, American Contact Dermatitis Society, and many other societies.
The New York metropolitan area has the busiest airport system in the United States. It is also the most frequently used port of entry and departure for international flights. The metro area is served by three major airports, John F. Kennedy International Airport (JFK), Newark Liberty International Airport (EWR) and La Guardia Airport (LGA), which have been operated by PANYNJ since 1947. The International Air Transport Association airport code (IATA code) "NYC" is reserved to refer to these three airports. JFK and Newark are connected to regional rail systems by AirTrain JFK and AirTrain Newark respectively.
Tourist attraction:-
Empire State Building, Statue of Liberty, Central Park, Metropolitan Museum of Art,, Museum of Modern Art (MoMA), American Museum of Natural History (AMNH), Rockefeller Center, National September 11 Memorial & Museum (9/11 Memorial and 9/11 Memorial Museum), Grand Central Terminal (GCT), High Line, Solomon R. Guggenheim Museum, Ellis Island, Chinatown, Radio City Music Hall, Brooklyn Bridge, Coney Island, Madison Square Garden, Intrepid Sea, Air & Space Museum, The Cloisters, Little Italy, Lincoln Center for the Performing Arts, Times Square, Bryant Park, Staten Island Ferry, Yankee Stadium, St. Patrick's Cathedral, Whitney Museum of American Art, Carnegie Hall, Chrysler Building, Governors Island, One World Trade Center, Frick Collection, 42nd Street, Madame Tussauds New York, Liberty Island, Battery Park, New York Hall of Science, Brooklyn Botanic Garden, Bronx Zoo, Central Park Zoo, New York Botanical Garden, New-York Historical Society, Lower East Side Tenement Museum, Citi Field, Gramercy Park, Prospect Park, Flatiron Building
Conference Highlights:-
Clinical and Medical Dermatology
Aesthetic and Surgical Dermatology
Dermatopathology
Psychodermatology
Skin Diseases
Immunodermatology
Investigative Dermatology
Teledermatology and Teledermatopathology
Skin Cancer
Pediatric Dermatology
Genodermatosis
Biochemistry and biophysics related to dermatology
Cosmetic Dermatology
Veterinary Dermatology
Hair loss, Hair care and Hair therapy
Diagnostic procedure, therapies and treatment
Why to attend???
Clinical Dermatology 2017 offers the best and advance knowledges by developing and presenting information that enhances continuing education in all the field of dermatology; Dermatology is one of the many medical specialties, which evolved from the general internal medicine during the course of nineteenth century. In the beginning of 20thcentury, dermatology was well established as a separate discipline in Europe and United States. Dermatologists are involved in sharing diagnosis and different approaches developed to fight skin diseases with an increased Research and Development expenditure. Clinical Dermatology congress provides the right platform to the researchers to open the door of the mysteries so that people can aware of those conditions which affect them unknowingly.
A unique opportunity for Advertisers and sponsors at this International event
Clinical Dermatology 2017 is a well organised scientific event consisting workshops, symposiums, exhibitions of cosmetic products, dermatological instruments, and special sessions for young researchers and students with modern and advance research from top universities, research centres, hospitals, and top most cosmetics and pharmaceutical industries.
Target Audience:-
Dermatologists
Doctors
Clinical organizations
Skin-care institutions
Educational institutions
Healthcare professionals
Cosmetic and pharmaceutical companies and industries
Business delegates
Industrialist
Young researchers and Students
RENOWNED SPEAKERS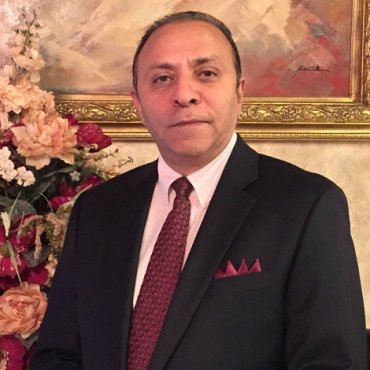 Ayman El-Attar
President, American Aesthetic Association USA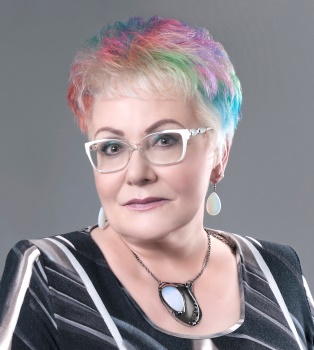 Hana Zelenkova
Director, Founder, President DOST Svidník Slovakia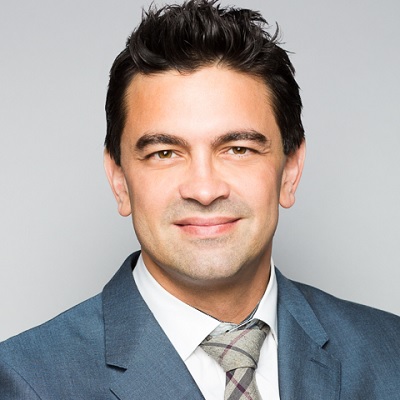 Hooman Khorasani
Chief of the Division of Dermatologic and Cosmetic Surgery USA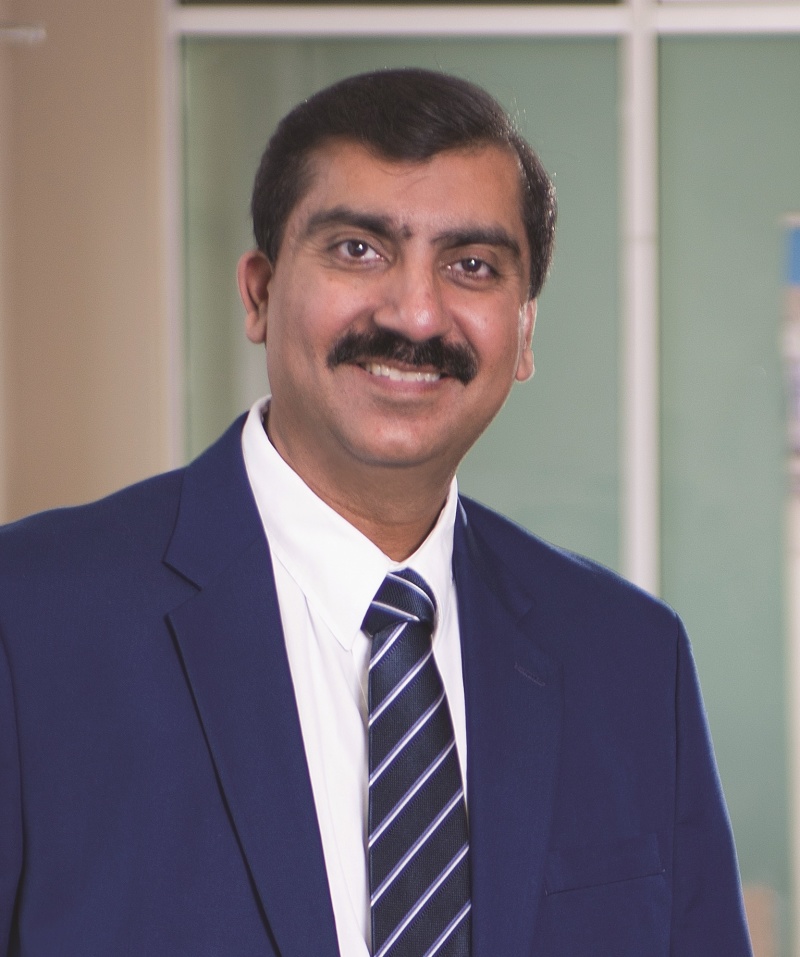 Ayyaz M Shah
Shah Dermatology & Global Aesthetic Laser Academy, USA USA

Palayakotai Raghavan
CEO Nanorx INC USA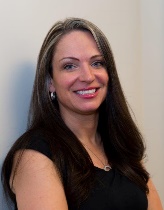 Kimberly Campbell
Founder, Dermatology Authority USA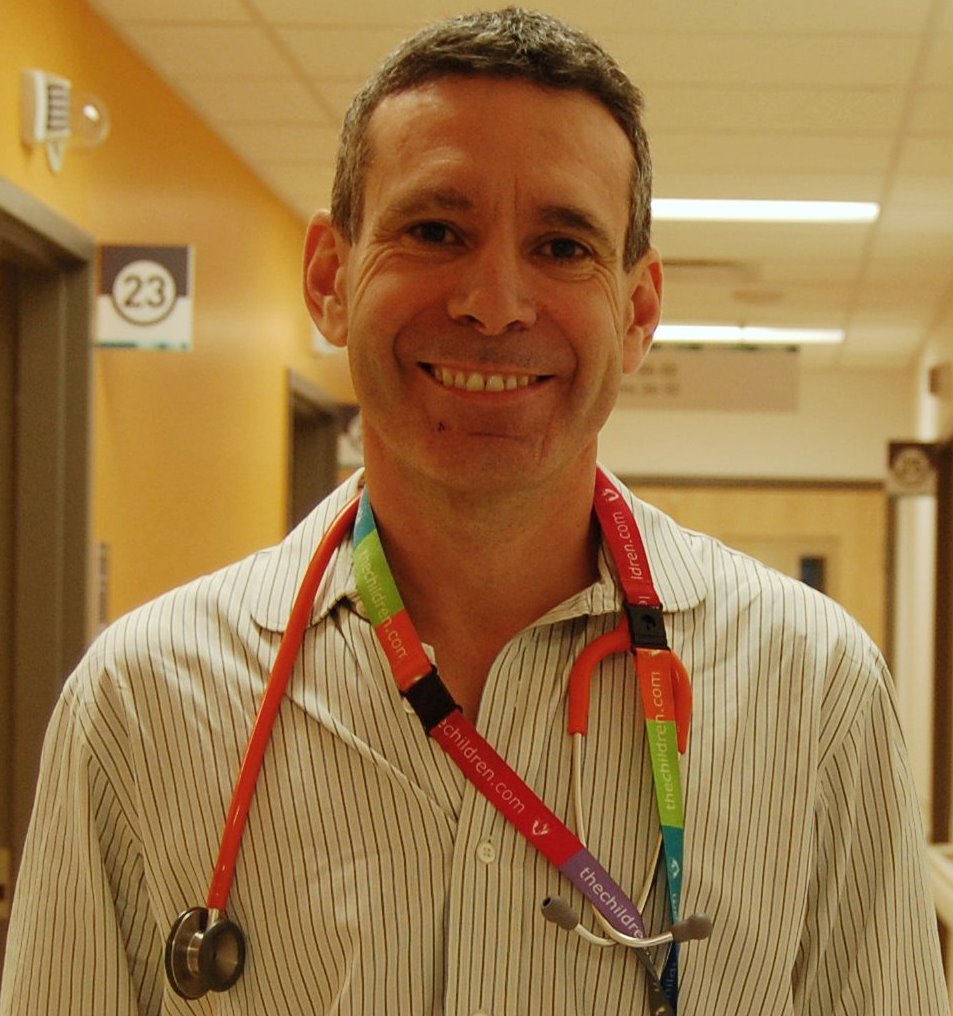 Moshe Ben Soshan
Physician/ Professor Montreal Children's Hospital Canada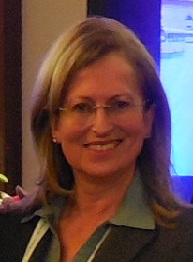 Ljudmila Stojanovich
Scientific Director/ Professor University Medical Center of Belgrade University Serbia
Agenda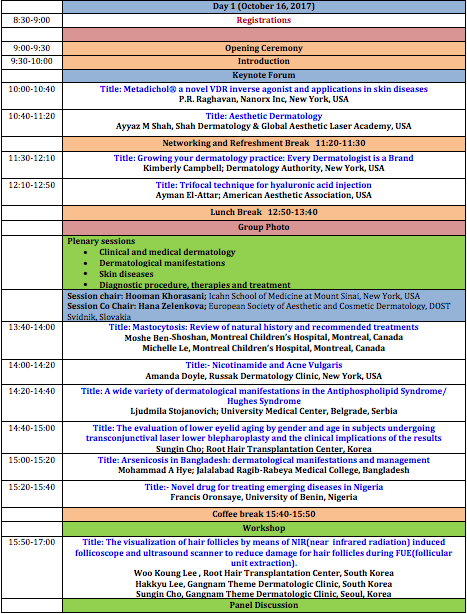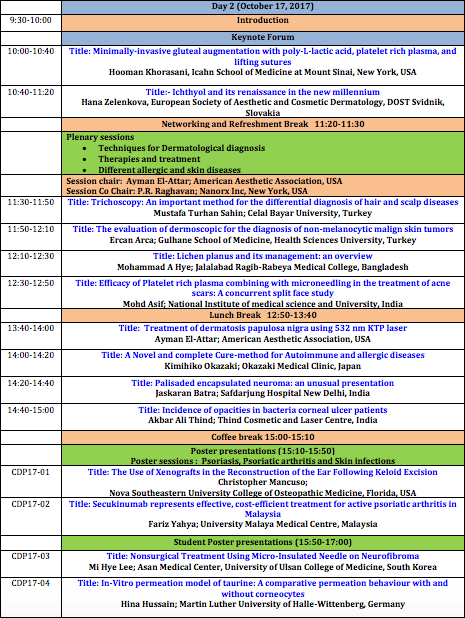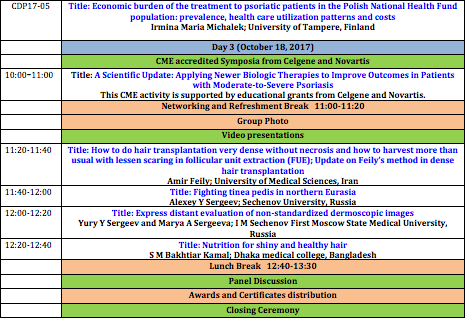 Date and Time
Location
Refund Policy