Description
Join us at Triumph's 9th Annual Wheelchair Sports Festival on April 25 & 26, 2020 in Santa Clarita, CA.
Triumph Foundation hosts this FREE event to introduce wheelchair sports to people that are newly injured, Veterans, children, and others with disabilities; as well as provide learning opportunities to the general public and showcase people living with physical impairment in a way that members of the community do not often see.
Sign up to volunteer

Come out to play:
wheelchair hockey
basketball
quad rugby
racquetball
handcycling
powerchair rodeo
rowing/throwing
WCMX
pickleball
baseball
youth camp (see flyer below)
SCUBA

(must sign up prior to event, email Melissa@Triumph-Foundation.org)
We will have an extra 30+ sports wheelchairs for people to use, plus coaches and instructors to teach you how to play the games. Just register and show up! Did we mention that it's FREE!?

Registration begins at 8:00am
Event Starts at 9:00am (both days)
Ends at 5pm Saturday; 3pm Sunday.
The Wheelchair Sports Festival is part of the Paralympic Gateway to Gold initiative that is a talent identification program introducing Paralympic-eligible athletes to sports, acting as a pipeline to competition, and is often the first step toward the podium representing U.S. Paralympic Team.

Fun for your whole family! Push the Limits of Your Ability!
Interested in becoming a sponsor? or Email info@Triumph-Foundation.org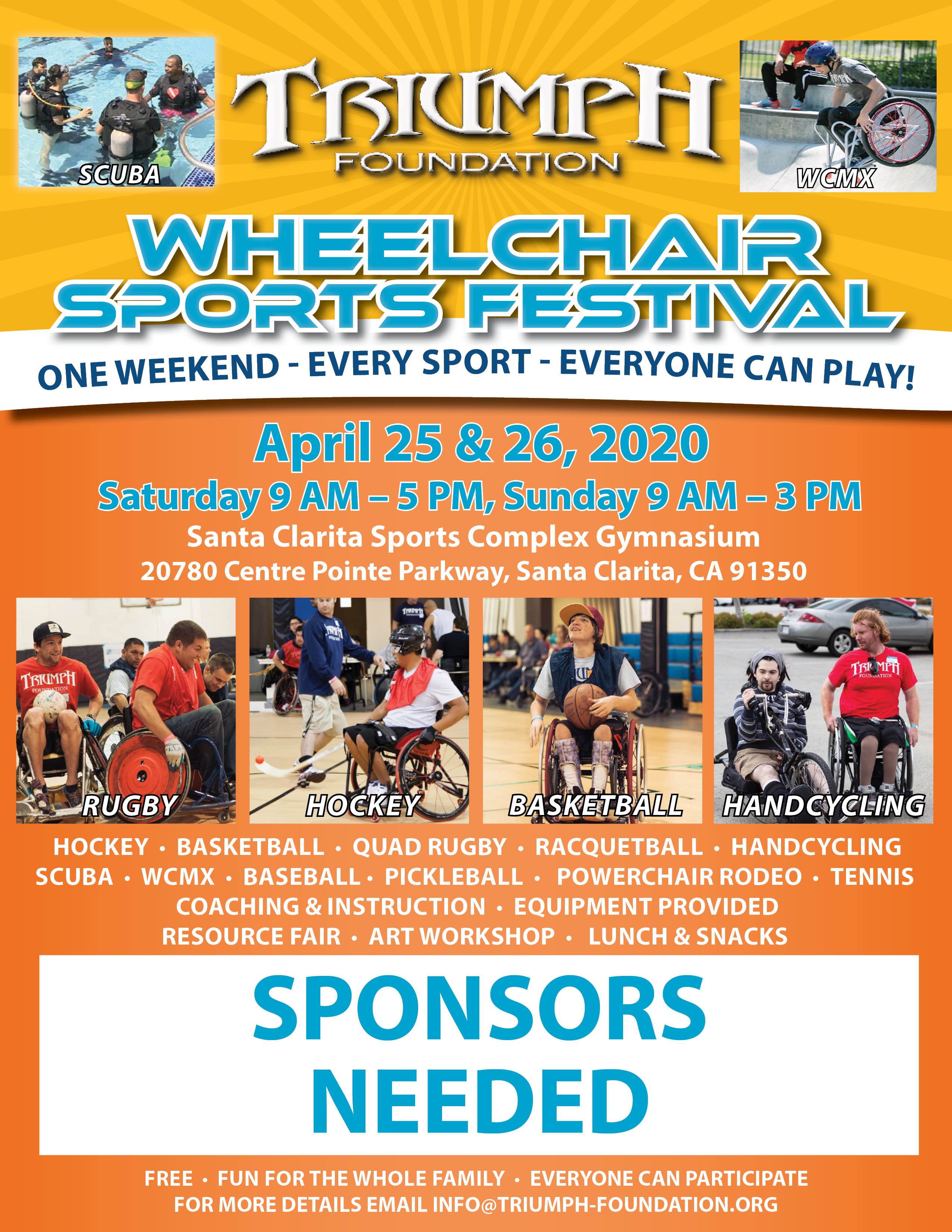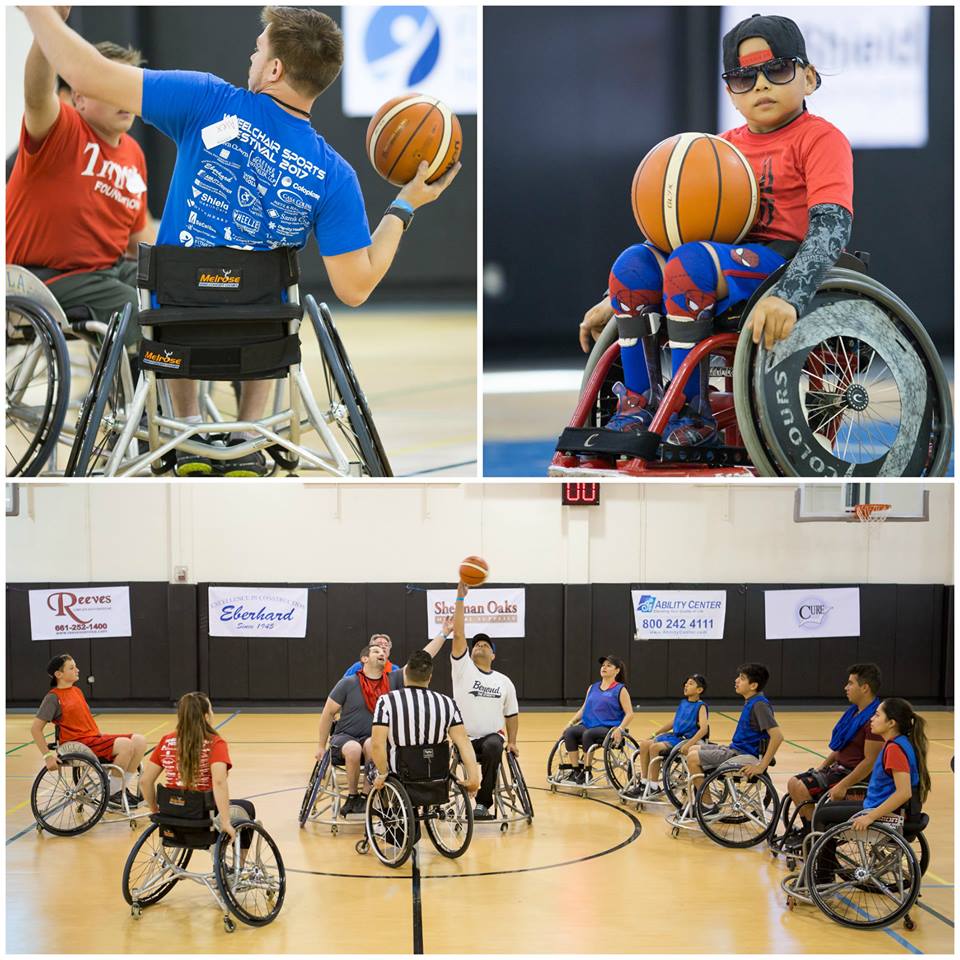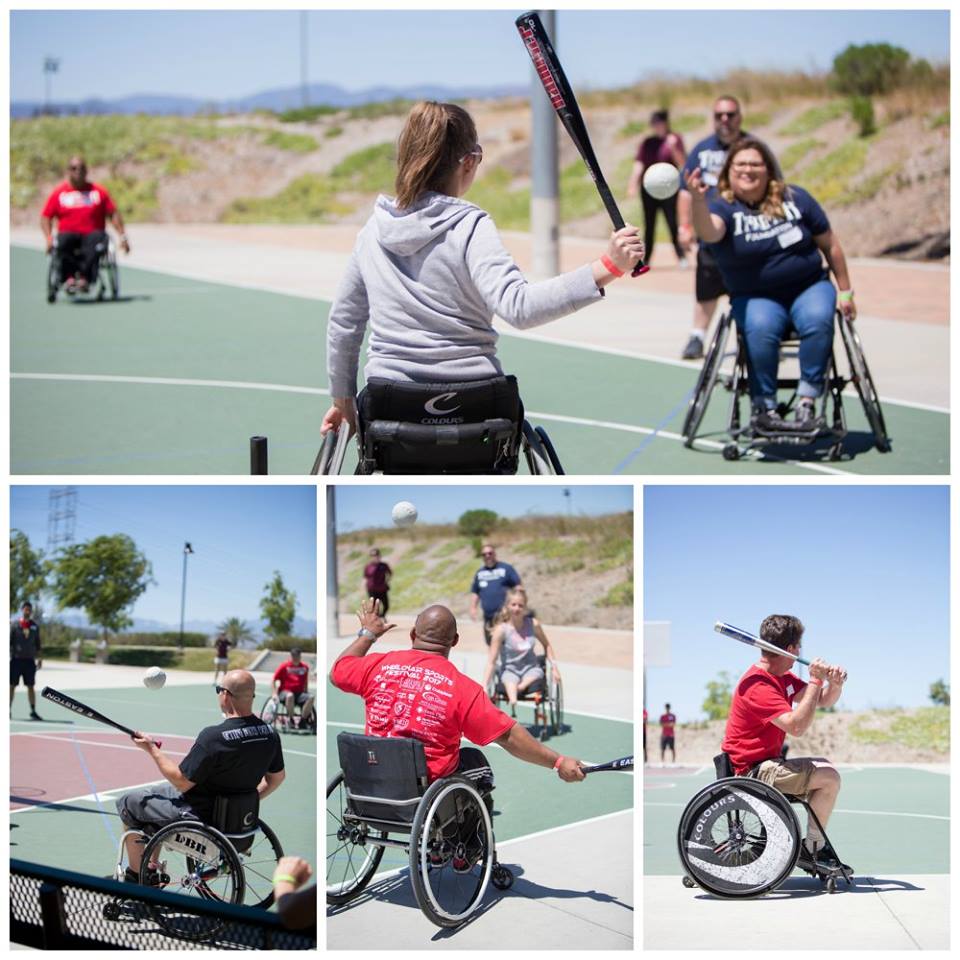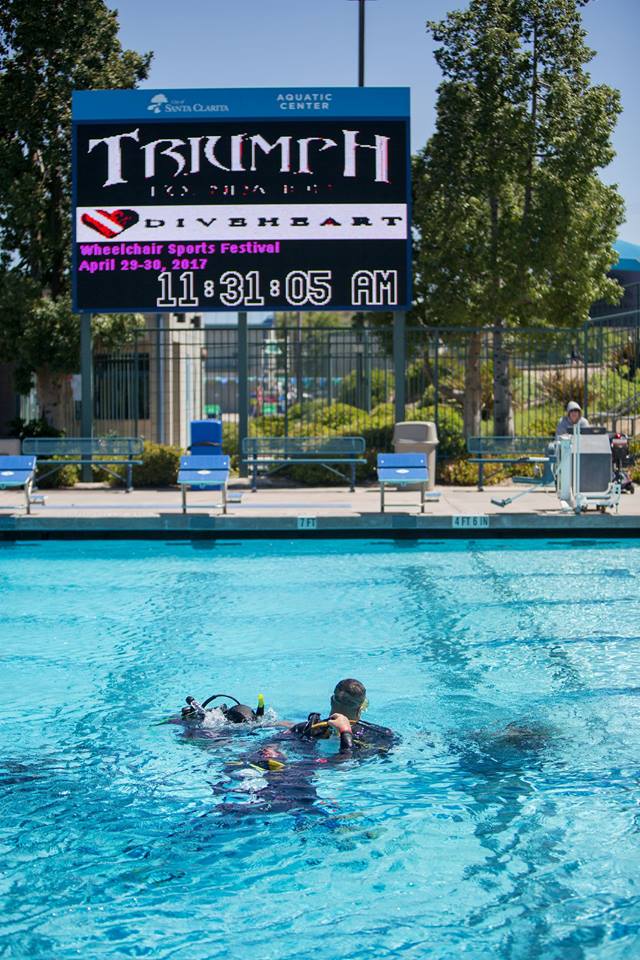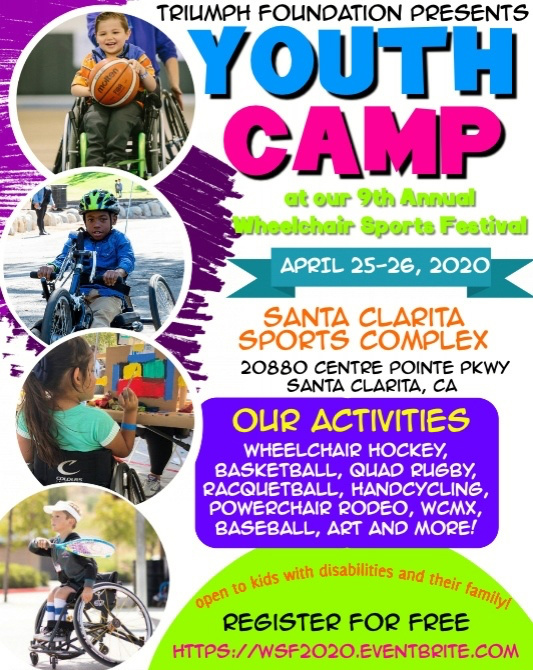 Announcing a new Youth Camp at the Wheelchair Sports Festival. If you are under the age of 16, use a wheelchair (or have a mobility impairment) and want to experience our event with other kids and families, sign up by emailing info@triumph-foundation.org
You will get a free tshirt, a chaperoned tour of the event, designated time to play each sport, and have lots of FUN.
Family and friends will get to play too. Limited to 12 spots each day.