Description
The 9th Annual Toys for Tots drive is back! Union Office & Allsteel invite you to join us at Allsteel's newly renovated showroom to share the joy of giving this Holiday season.
There are two ways to make a donation to this year's toy drive:
1. Bring a toy to donate the night of the cocktail reception.
2. Sign up to have a donation box delivered to your office where members of your organization can make donations. (We will make arrangements to have the box picked up.)
We will also be keeping the tradition of the donation box design competition! If you'd like to participate, take the box that is delivered to your office and transform it into something great...and then fill it with toys. All the decorated boxes will be on display the evening of the cocktail reception. The marines who attend the event will judge the competition and declare a winner, runner up and honorable mention. A monetary donation to Toys for Tots will be made by Union Office in the name of the 1st place winner.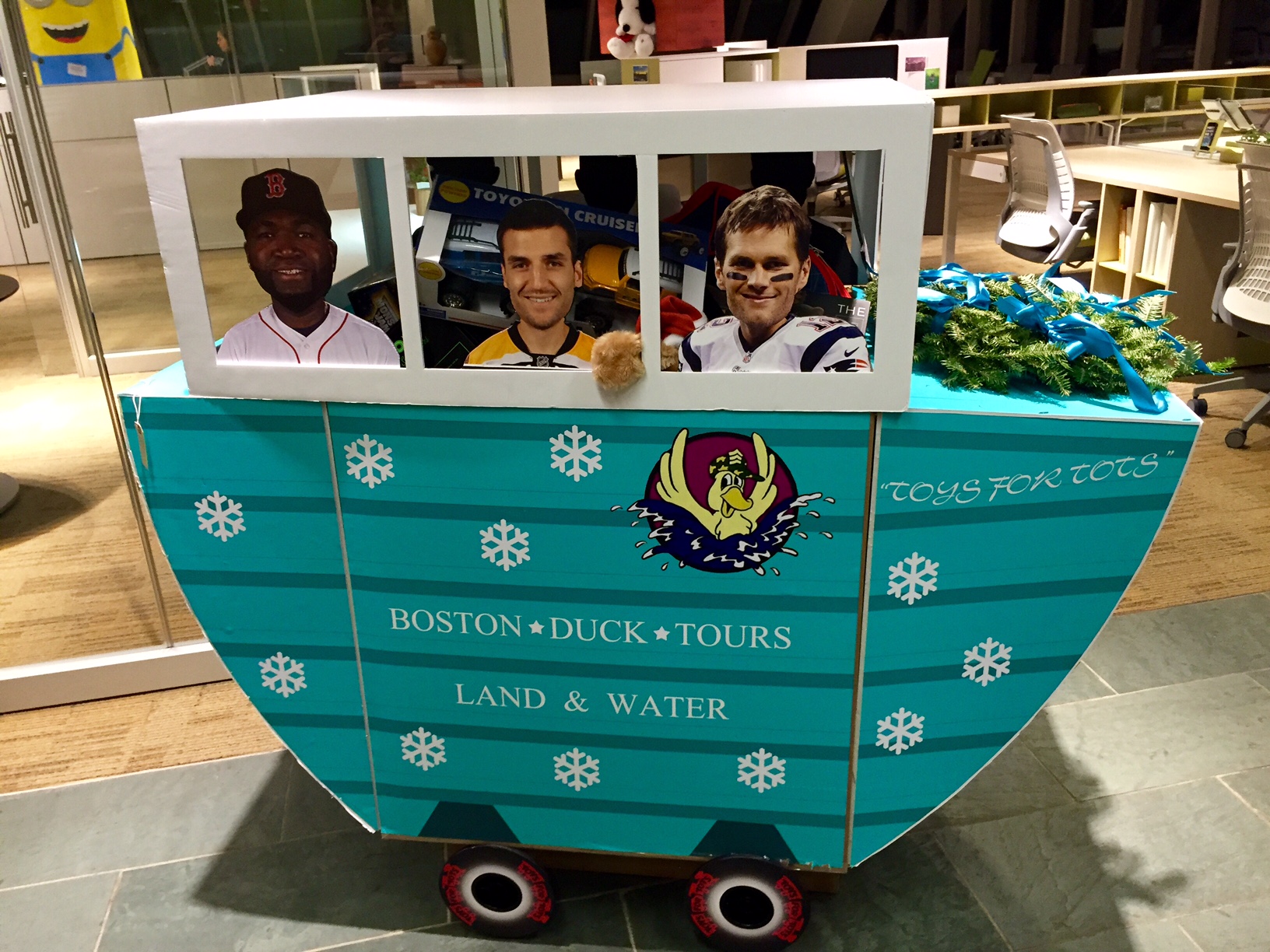 FAQs (Giving Guidelines)
Are particular types of toys more in need than others?
All ages (0-17) are welcome and appreciated but, children from ages 0-2 and 15-17 tend to see the fewest donations.
What kind of toys can I donate?

New, unwrapped toys preferably around the $10 or above price range. It is unsage to distribute dangerous or dirty toys that could cause injury or illness to a child.
What kind of toys are not allowed?
Toys with a military theme. Toys related to weapons/law enforcement type of toys. Toys with candy. Used toys. No Chemicals (i.e. experimental labs, acid, crystal projects, etc.). The Toys for Tots program does not allow these toys. The Toys for Tots of the Marine Corps Reserve will not distribute toys fitting this decription that are donated to the program. Instead, these toys will be donated to another charity organization.