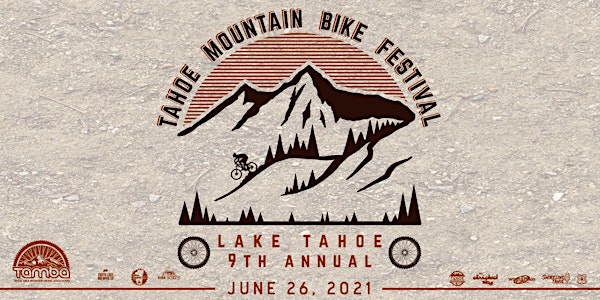 9th Annual Tahoe Mountain Bike Festival: VIRTUAL
TAMBA presents the 9th Annual Tahoe Mountain Bike Festival! It's virtual, so assemble your crew + pick a day for an epic ride!
About this event
June 20th - 26th
We're following local + state guidelines, so like last year, it's virtual (the last of the season – we hope) but that means everybody can participate according to their own comfort level. Let's use this time to celebrate our great trails, raise money so TAMBA can build more + have some fun!
Here's how to get involved:
#1 – REGISTER AS A PARTICIPANT
Purchase your tax-deductible ticket here to score commemorative Tahoe Mountain Bike Festival gear. Folks who choose to donate more will be rewarded accordingly. All proceeds go to building and maintaining Tahoe trails – in support of TAMBA's mission.
#2 – JUNE 20 - 26th: RECORD FESTIVAL RIDES
During the week of June 20 – June 26, get out and record any ride that has the famous Triple Crown Ride vibe – 5 hrs, or 5,000 vertical feet, or 30 miles…and if you're able to do the actual Triple Crown that week, even better! (Check out other routes here)
Note: This is not a supported ride, so prepare for a long day with plenty of snacks, water, sunscreen, and bike tools!
#3 – POST OR SHARE
Post your ride and photos – don't forget to include #tahoemtbfestival, tag @tambatahoe or email your ride details (Strava, Garmin, etc) to tmbf@tamba.org. Once the ride window closes at 6pm on June 26th, we'll review your social media and email submissions and select winners for fun awards!
#4 - WIN PRIZES
This year we are raffling off a Beach Cruiser thanks to Shoreline of Tahoe! All you need to do is be registered for a chance to win.
But wait, there's more!
We'll be giving out awards for the "Best Of" Categories, so get planning now! You could win for:
Largest group
Best outfit
Most creative bike snacks
Epic squad photo
Earliest start
Youngest rider
Oldest rider
Honorable mention
Check out more details about the ride at tahoemtbfestival.com
Not yet a TAMBA member?
This event is open to everyone but you can show your trail stewardship by joining TAMBA, only a $20 donation or $30 for your household. Want to go above and beyond? Donors of $1,000 or more become part of our Core Supporter program, helping fund our organization to help us build more trails and community.
Follow TAMBA to stay connected to our trail building and community events. We hope to hang out in person later this summer!
Register for the ride to get one of these limited edition Tahoe Mountain Bike Festival shirts!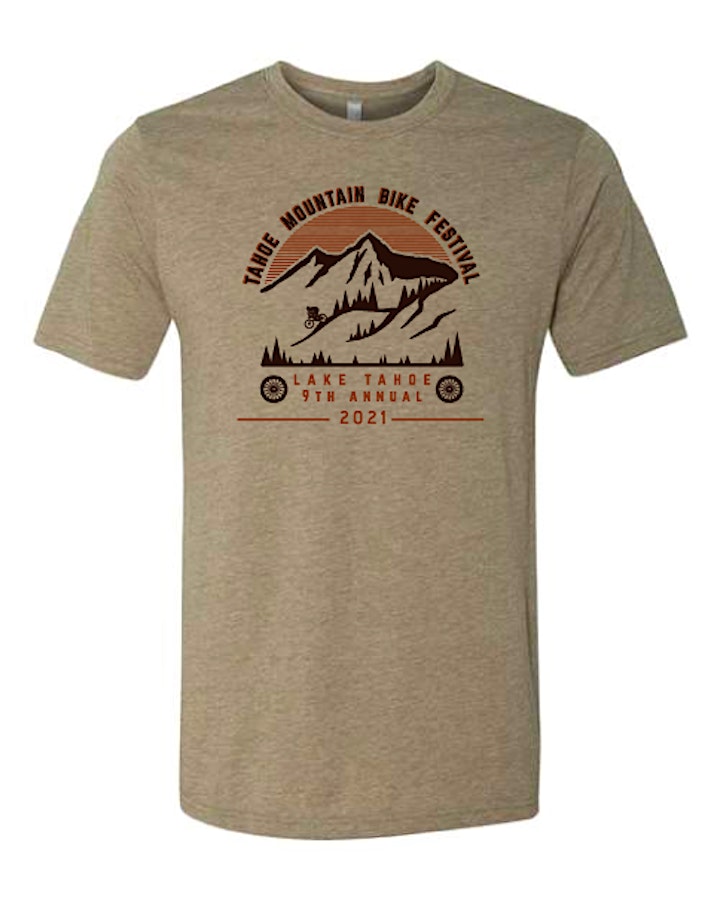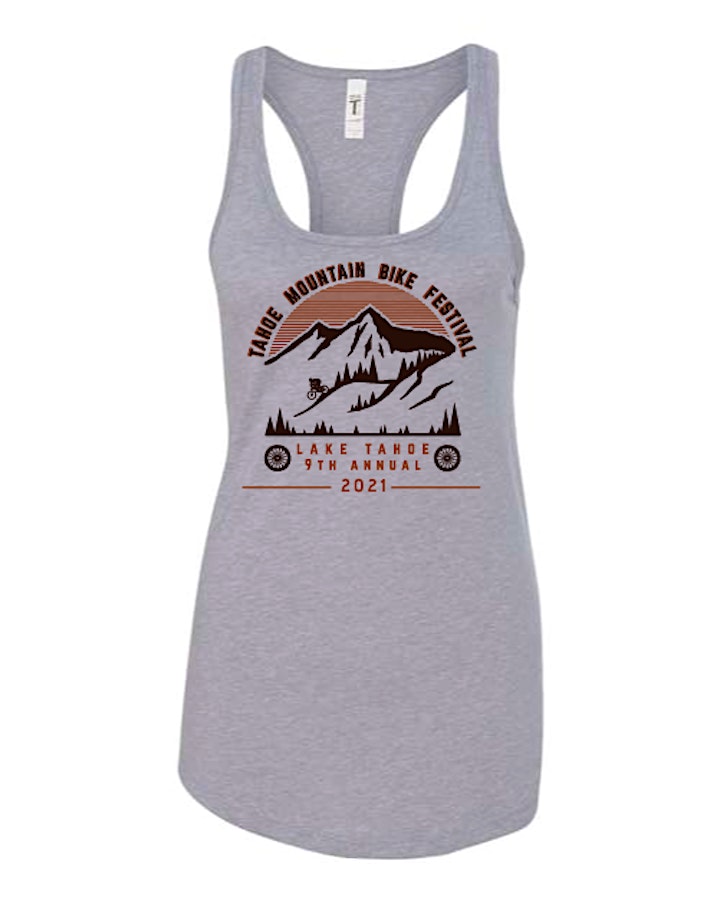 FAQ
Q: I won't be in the Lake Tahoe area, can I still participate?
A: Of course! To be part of the action just go for a big ride, crush some vertical feet in your area. Share it on social media with #tahoemtbfest for a chance to be featured.
Q: Why is the event virtual this year?
A: TAMBA is following state and local guidelines to do our part in getting California back to normal. While we know the state will be "open" again on June 15th, this was not enough time to get the necessary permits and logistics together to host an in-person event. We are working hard and collaborating with our partners with the goal of hosting in-person events later this summer. There's nothing more we would like to do than hang out with the TAMBA community, so please continue to support us and we'll ride together soon!
Q: I am still getting into mountain biking and 30 miles is too much. Are there options for shorter rides?
A: Getting out for a ride is all that matters, along with understanding your limits. We have a few options for intermediate riders, but feel free to create your own route that challenges you within reason. Any ride counts towards participation. Check out a few recommended routes.
Q: When do I need to complete the ride?
A: Record a ride anytime between June 20th at 6am through June 26th at 6pm. Share it with us by June 28th and we'll select the category winners by the end of the month.
Q: What does my registration include?
A: Purchasing a registration is a tax-deductible donation to TAMBA, and includes Tahoe Mountain Bike Festival gear based on the level in which you supported. The ticket along with the Ride log will enter you into prize categories that will be awarded at the end of the virtual festival. TAMBA's Tax ID is: 91-1852297 for deduction purposes.
A: How can I support mountain biking in Lake Tahoe?
Q: Join TAMBA! We are a nonprofit organization that relies on our community to help build the best trails and advocate for mountain biking. Support TAMBA by becoming a member, making a donation, or volunteering. Visit TAMBA.org for more information.
Other questions? Email us at tmbf@tamba.org
2021 Partners and Sponsors