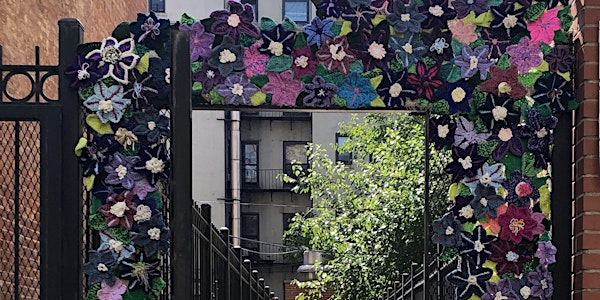 9th Annual Symposium on Women in Leadership & Ministry
9th Annual Symposium on Women in Leadership & Ministry (WILAM): Build for the Peace of the City
Refund Policy
Contact the organizer to request a refund.
Eventbrite's fee is nonrefundable.
About this event
Feeling tired? Experiencing exhaustion? In a time of collective breaking down, how can we build anew for the peace of the city, using our unique gifting and positions as women in leadership and ministry?
Since 2013, women in leadership and ministry from across the city have gathered annually for a time of learning and retreat from the everyday challenges and opportunities of "being" in the city. In a year when we feel these challenges and opportunities more keenly than ever, we will focus our time on how we can "Build for the Peace of the City." This gathering creates intentional space for restoration of the body and spirit through the arts and reflection, as well as engagement of the mind through panels and conversation.
As leaders, how can we build our own capacity in a way that contributes to the peace of the city? How can we be instruments of peace to build communities? How do we build courage to thrive in ministry and leadership? Is there something unique that women bring to building capacity, communities, and courage for the peace of the city?
Join us for our 9th Annual Symposium on Women in Leadership and Ministry as we reflect and learn collaboratively in response to this year's theme, Build for the Peace of the City. There will be opportunities for worship, learning, refreshment, and reflection.
Thursday January 21, 6:30pm - 8:30pm "Build Capacity through Peer Learning" with panelists Rev. Dr. Huibing He, Minister Deirdre McIntosh-Brown, Minister Shola Saka Oluwashina, and Pastor Norma Santiago Figueroa sharing about experiences in Thriving in Ministry peer learning groups
Friday January 22, 6:30pm - 8:30pm "Build Community through Women Leaders" with panelists Pastor May Chin, Reji George, Pastor Andrea Hairston, and Apostle Staci Ramos presenting their MA in "Ministry in the Global City" Capstone Projects
Saturday January 23, 9:30am - 12:30pm "Build Courage through Spiritual Reflection" with Sister Marylin Gramas, Pastor Miriam Acevedo and Hannah Newman-Pan during a meditative, place-based prayer walk and retreat
*We invite both men and women to join us for Friday's session. Thursday and Saturday gatherings are designed for women only. All sessions will be hosted on Zoom.
Suggested Donation (for all three sessions) - $20
This is a suggested donation; we invite you to give what you are able. You may also gift a contribution to another attendee.