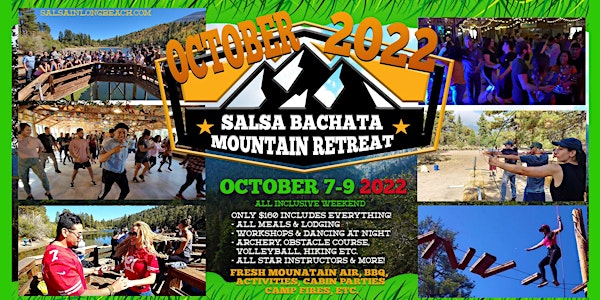 9th Annual Salsa Bachata MOUNTAIN RETREAT! 3 day dance weekend!
The funnest Salsa Bachata weekend in the mountains! Classes, dancing, activities, lodging in real Boy Scout cabins and bunk beds!
By Salsainlongbeach AKA Dj Astro
When and where
Date and time
October 7, 2022 · 12pm - October 9, 2022 · 5pm PDT
Location
YMCA Camp Arbolado 42500 California 38 Angelus Oaks, CA 92305
Refund Policy
Refunds up to 7 days before event
Eventbrite's fee is nonrefundable.
About this event
By HUGE demand!
WE'RE GOING BACK TO THE MOUNTAINS!
SALSAINLONGBEACH.COM PROUDLY PRESENTS
*** SALSA-BACHATA MOUNTAIN RETREAT 2022***FRESH MOUNTAIN AIR, ESCAPE FROM THE CITY, ALL NIGHT CAMPFIRES, DANCING, CABIN PARTIES, WATCH THE STARS AT NIGHT! DANCE AND BOND WITH ALL YOUR FRIENDS IN THE WILD!!! THIS IS THE MOST UNIQUE AND MOST FUN BACHATA WEEKEND!!!
▬▬▬▬▬▬▬▬▬▬▬ஜ۩۞۩ஜ▬▬▬▬▬▬▬▬▬▬▬▬▬
$160 INCLUDES EVERYTHING including food and lodging!
-ALL LODGING (bunkbed heated cabin, bathroom showers)
-ALL MEALS (BREAKFAST LUNCH DINNER) mess hall style we all eat together!
-ALL WORKSHOPS AND DANCING
-ALL ACTIVITIES (ARCHERY, VOLLEYBALL, OBSTACLE COURSE ETC.)
-ALL THE FUN YOU CAN EAT!!!
**ALL STAR INSTRUCTORS**
OUR ALL STAR INSTRUCTORS TBA VERY SOON!
▬▬▬▬▬▬▬▬▬▬▬ஜ۩۞۩ஜ▬▬▬▬▬▬▬▬▬▬▬▬▬
SCHEDULE & Mealtimes (subject to change)
FRIDAY
Carne & Pollo Asada tacos & potluck! 7pm ish
class and dancing after!
SATURDAY
9:00am breakfast Pancake eggs sausage, classes & activities after.
1:00pm lunch Cheeseburgers & fries, classes & dancing after.
6:00pm dinner BBQ chicken then break
8:00pm class then dancing!
SUNDAY
breakfast 10:00am Breakfast! Eggs sausage hash browns, classes & activities after.
5:00pm goodbye catch you next time!
▬▬▬▬▬▬▬▬▬▬▬ஜ۩۞۩ஜ▬▬▬▬▬▬▬▬▬▬▬▬▬
Veggie patties will be available for lunch but probably cooked in same grill as meat. Salad bar during lunch and dinner. Vegans, gluten free people plan/bring food accordingly.
ARRIVAL
"When can we arrive?" Early birds can arrive as soon as 11am friday. We will arrive by noon. Most people arrive after work from the evening and throughout friday night. We will have a "mountain retreat" sign on the road u can't miss! Carne asada dinner starts around 7pm ish or when enough people say lets eat! Friday is also potluck if peeps wanna bring food to share.
WHAT TO BRING
A full checklist photo will be posted on the facebook event comments section, at PCH CLUB, and on www.salsainlongbeach.com. Towel, blankets/sleeping bag, toiletries, warm clothes, snacks are main things!
LODGING
-"BOY SCOUT" CABINS (12 available): Yes real bunk beds 12 bunks per cabin. Heated Co-ed & Lots of fun! All bunk beds have mattresses just bring your sleeping bag or blankets and pillows. I just use my blankets and pillow. 🙂
All lodging includes electrical outlets and heating. Hot showers, sinks toilet facilities.
***REMEMBER*** bring your OWN sleeping bags or blankets, pillows and TOWELS. Don't forget your Superman pajamas! 😉
MORE LODGING INFO:
Reserve a cabin spot when purchasing your tickets.
CABINS HAVE SOLD OUT BEFORE! People can change cabins at the event ONLY IF two parties agree to switch beds. No claiming beds in a cabin that you did not book. 😱😱
If you plan to reserve a group of 6 or more contact us to hold spaces for you!
WOMENS ONLY CABIN 💃💃 There will be a women's only cabin made available if women prefer the privacy. (Select the WOMEN'S CABIN when purchasing)
QUIET CABIN😇😇 There will be a "quiet" cabin for those that need early sleep or just want a more tranquil environment after the dancing and activities.
PARTY CABIN🎉🎉....Team no sleep! Music all night! haha!
CABINS WITH CONNECTED BATHROOMS These larger size cabins house 19 bunk beds and have bathrooms inside (no going outside to bathrooms). Book the "Rio Hondo" cabin for these cabins.
CAMPGROUND INFO:
23 acres campground. The campgrounds consists of a dining hall "Lions Lodge" where all the workshops, dancing and meals will take place. It overlooks a great mountain view! 12 rustic boyscout style cabins. Bishop Lodge houses 5 private rooms, 2 dorm style rooms. Also included archery range, obstacle course, volleyball court, baseball area, basketball court, mini amphitheater/fire pit space, mountain bike course, outdoor chapel perched on a hillside.
LOCATION/DIRECTIONS:
The campgrounds are called
Camp Arbolado
42500 California Hwy 38
Angelus Oaks 92305
We highly recommend you PRE-download the map to your phone in case the cell signal is spotty.
The campgrounds are located about 1 hour and 40 mins away from Los Angeles in the San Bernardino National Forest, Angelus Oaks. South of Big Bear Lake. Very detailed instructions will be provided with a map for each attendee. The drive is very easy and beautiful!
CELL PHONE SERVICE:
Verizon & ATT and T-Mobile are all said to work all the up to the campsite with Verizon having the best coverage. Networks that "piggyback" from these companies have service too! :) GPS will still work without cell signal IF you preload the map area to your phone, if u know how to do that. Be smart and pre plan your route.
PAYMENT:
Payments and registration will be handled through eventbrite. This is the best way as we will also send email reminders, directions and updates about the event through eventbrite. If you can only pay cash or venmo you can contact me at PCH CLUB, facebook or text 562 507-1015.
MISC. *Unfortunately there is no separating of meals, lodging or dancing for a lower price. We are paying for use of the grounds where the campgrounds does not separate any of the amenities for reduced prices. But in case you haven't noticed, that's a really great price for everything you get!!! 😃 Most events $160 barely covers the pass, not hotel nor food. We give you EVERYTHING for $160. If you arrive Saturday after 6pm the price is $120.
Back story: many years ago through one of our long time dance instructors, we used to do this weekend retreat. Even with a very small group we had so much fun every time! There is just something about being up in that fresh mountain space! No tvs no electronics, just great camp fun! I finally tried it with the salsa community and it has been a blast every year growing more and more!
Questions:
Best is to message on fb Asdruval Alarcon
or come to The Gold Rose Thursdays to ask in person
call or text us at 562 507-1015.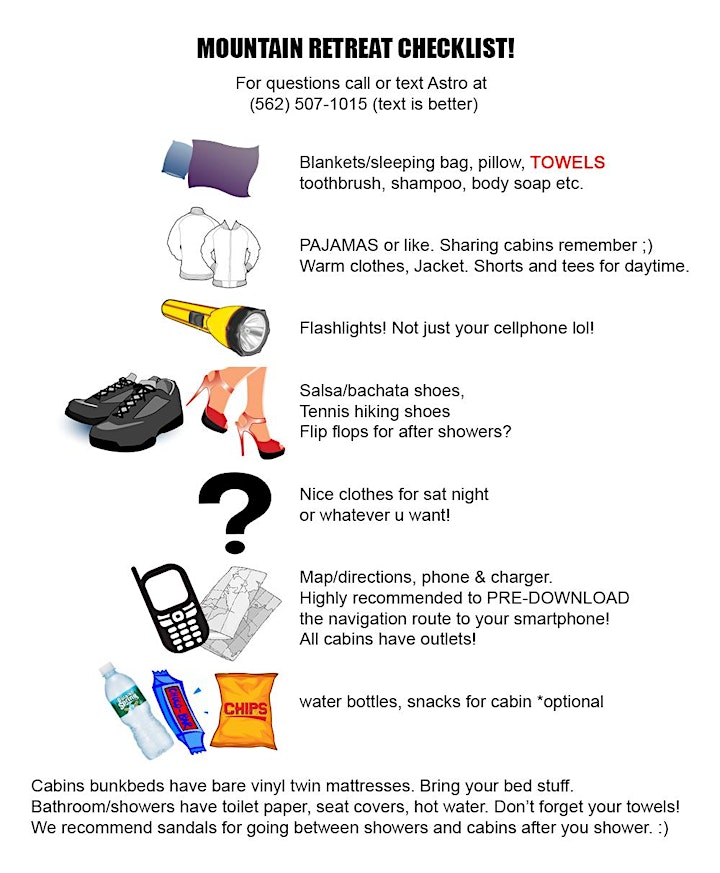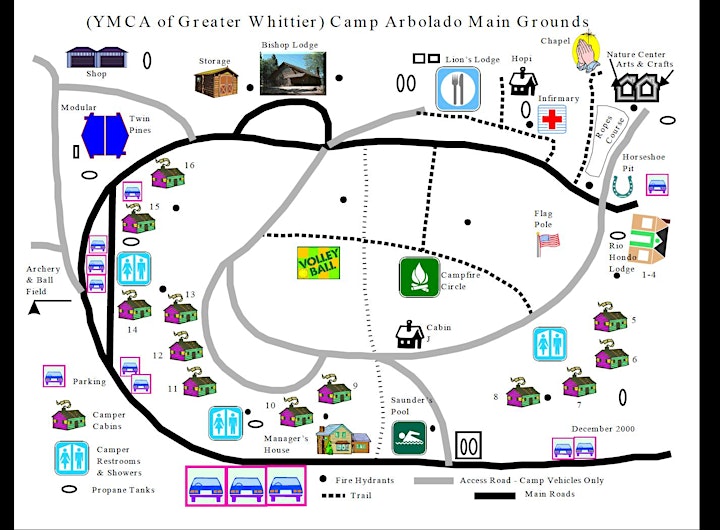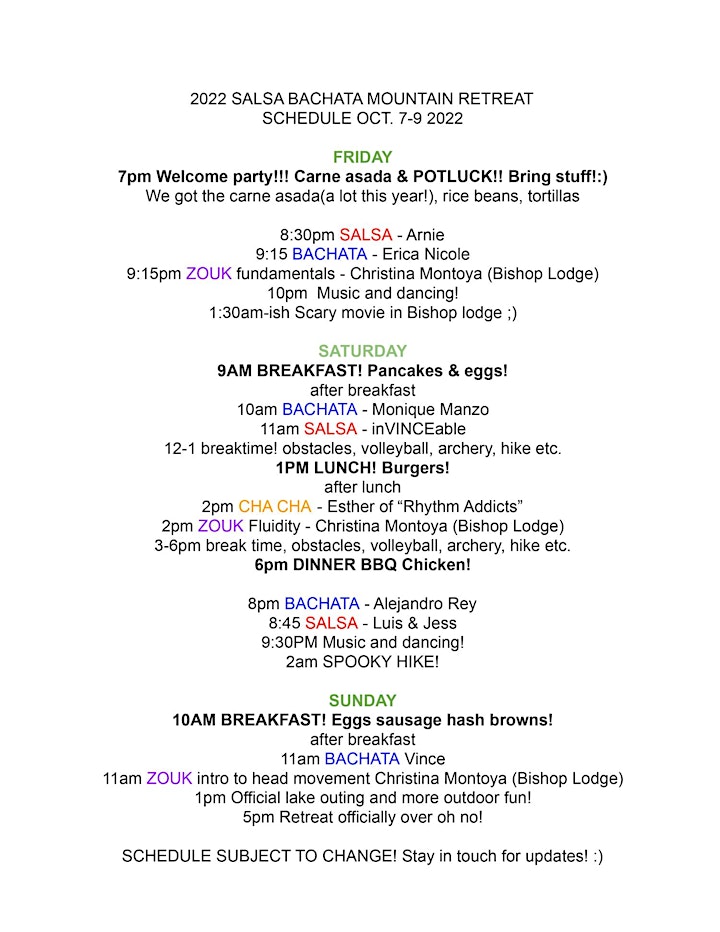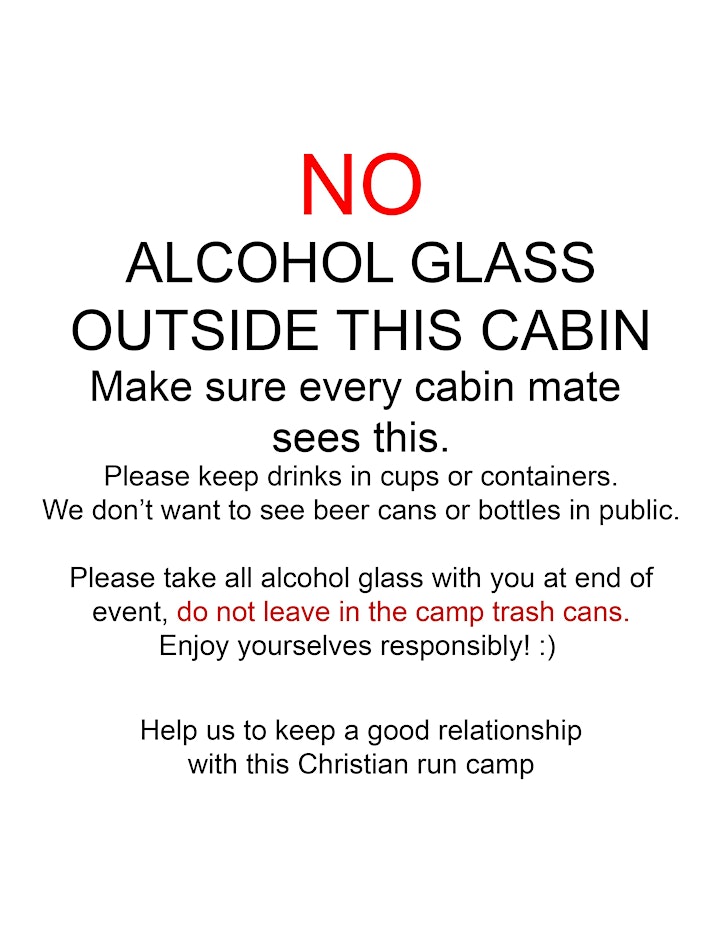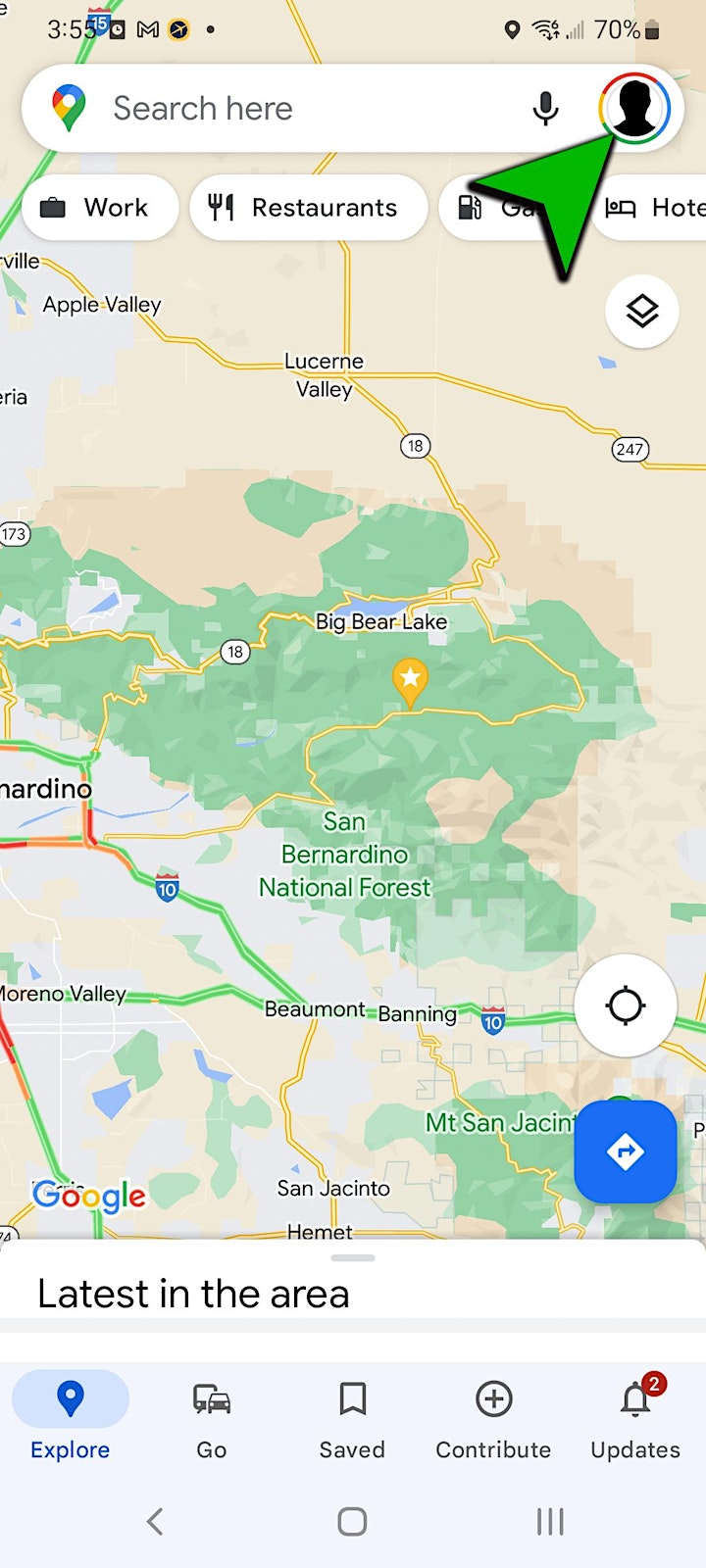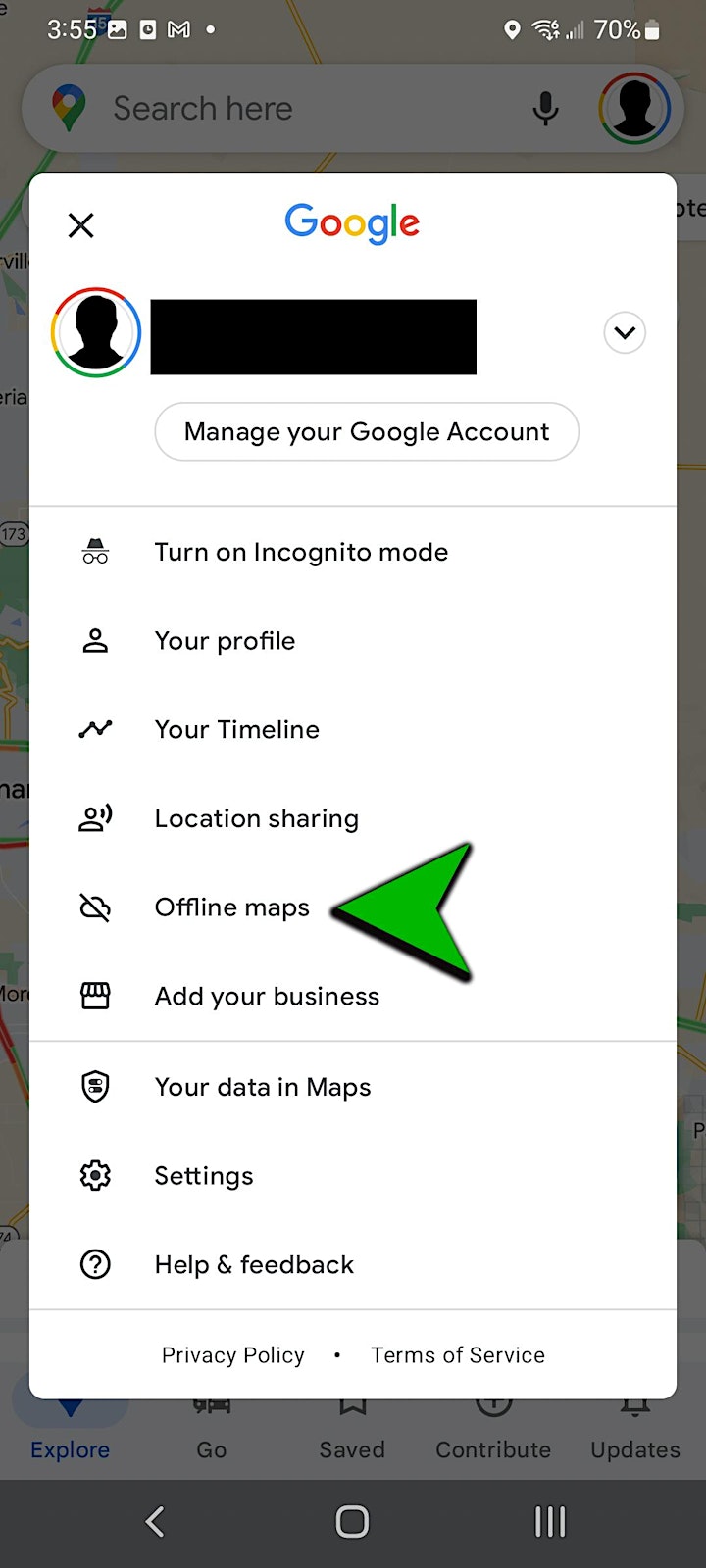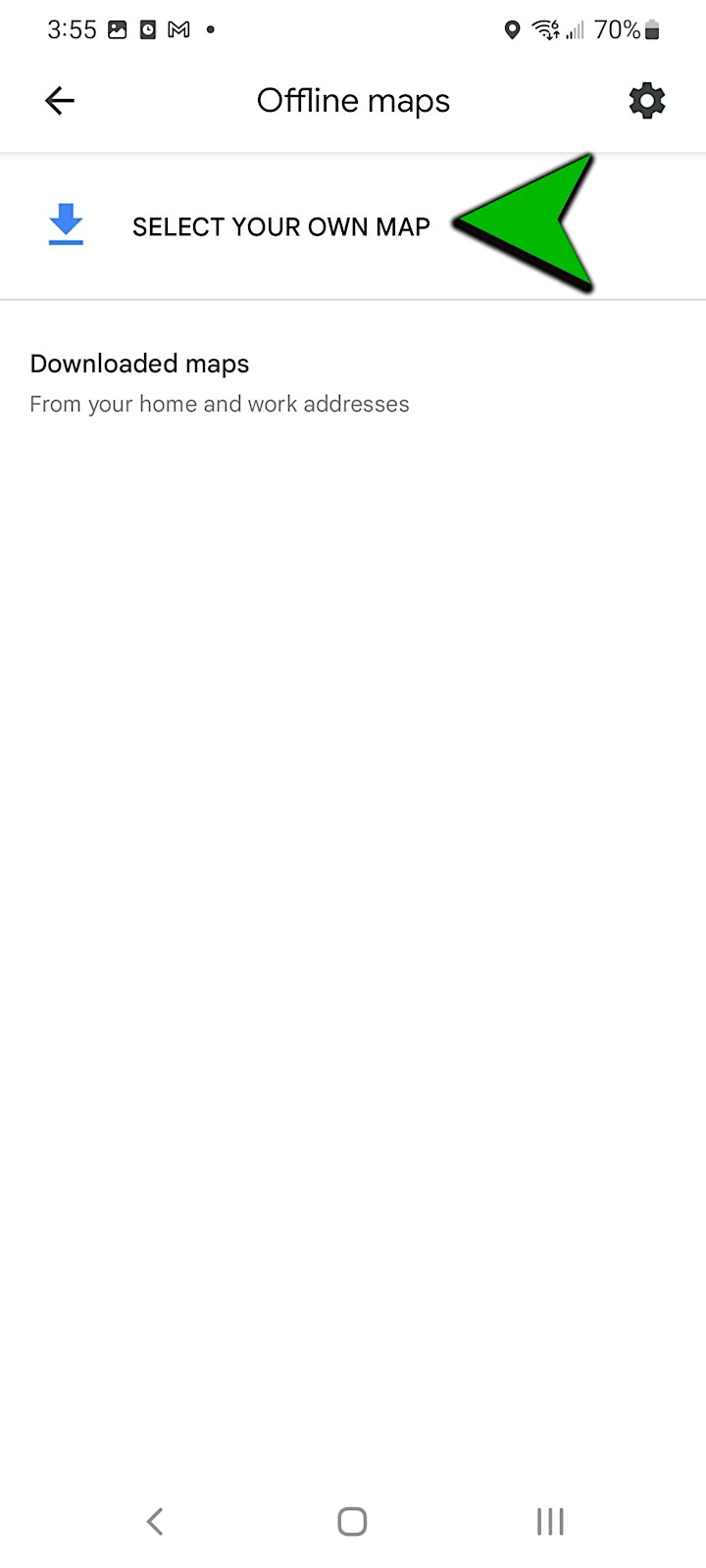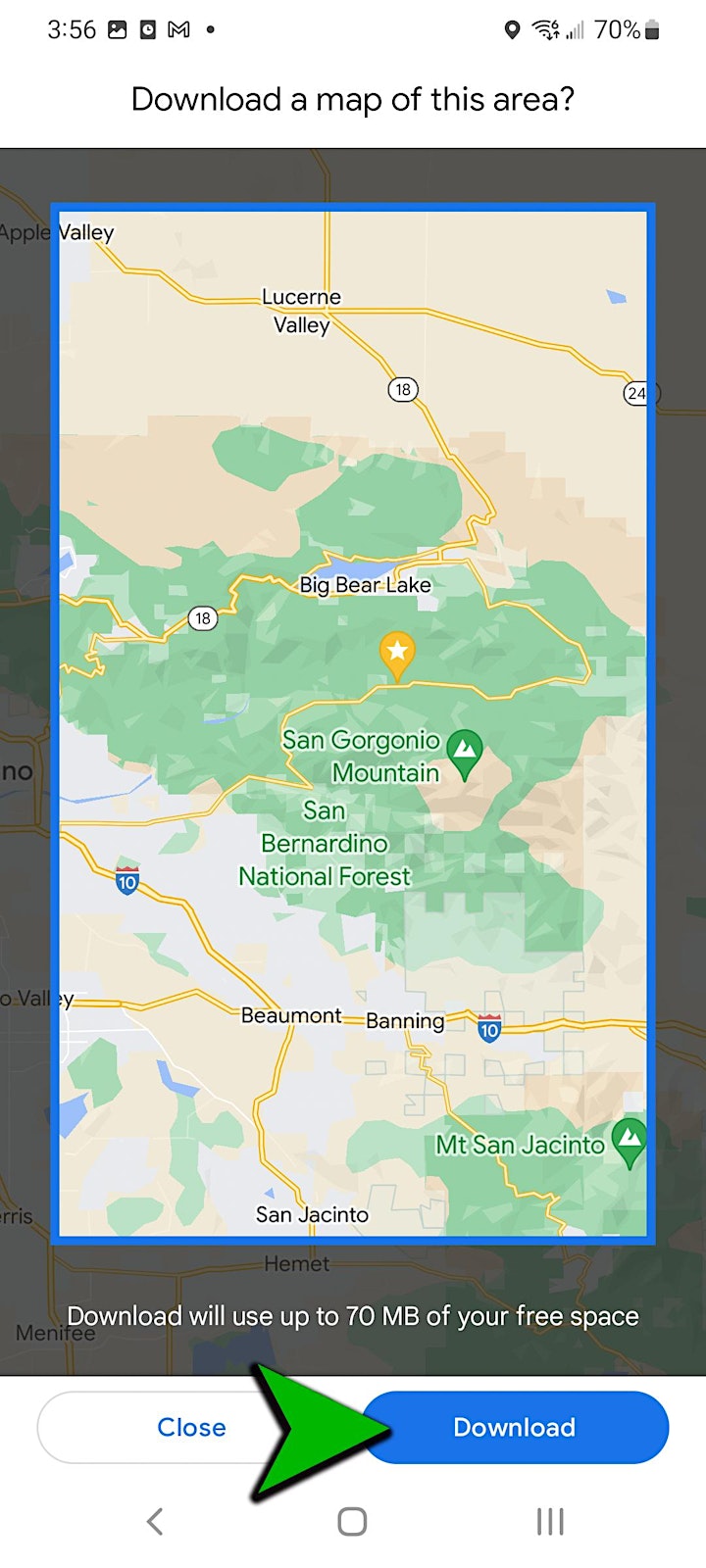 About the organizer
For 16 years Asdruval (DJ Astro) has been running www.salsainlongbeach.com
5 years at the beloved and now gone Club Sachi
11 years at the PCH CLUB! 
We have an awesome crowd that takes classes and dances every week! We have special fun events throughout the year like the west coast's biggest Salsa Bachata beach party and our Annual Mountain Retreat! The Retreat is like no other event. Forget the hotel rooms we stay in real boy scout cabins and have a blast! Bunk beds!!!