Description
The Philadelphia Beekeepers Guild's 9th Annual Natural Beekeeping Symposium will be held on Saturday, February 9, 2019, from 8:00 am to 5:00 pm at The Franklin Institute in Philadelphia PA.
NOTE: Tickets will be available at the door. $50 for members and $60 for non-members
NOTE: We welcome both treatment and treatment-free beekeepers. The symposium topics are relevant for either practice! See you there!
We have five speakers this year for a symposium that is focused on:
Management Methods for Small-Scale Beekeepers.


MEL DISSELKOEN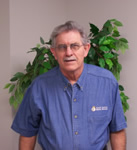 Mel Disselkoen developed the OTS (On The Spot) method of queen rearing that works with bees natural reproductive cycle to achieve increase and strategic brood breaks for mite control. Mel will explain how his evolutionary/revolutionary approach to queen rearing builds on the work of early beekeeping innovators like Dolittle and why it's so appropriate for today's beekeeping challenges.
LANDI SIMONE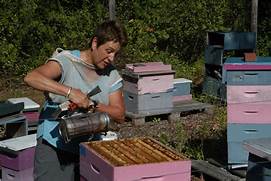 Landi Simone is a master beekeeper whose Gooserock Farm in Montville, NJ produces raw honey and hive products from 150 colonies across 10 apiaries. Landi will talk about how she uses Nucs to support her beekeeping goals, and how she sets them up and manages them.
VINCE ALOYO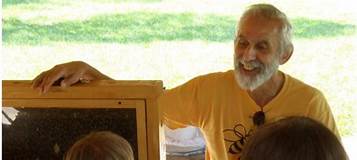 Vince Aloyo is also a master beekeeper and a long time leader of the Montgomery County Beekeeper's Association. Vince has been deeply involved in Montco's program to raise and distribute locally adapted mite resistant queen stock. He will talk about swarming, what triggers it, and how to manage it.
https://vincemasterbeekeeper.com
GEORGE DATTO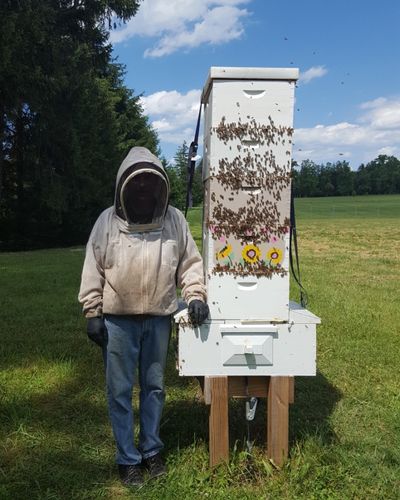 George Datto has developed the Nat Hive a new system for maintaining a two queen colony that reduces lifting and increases honey production. He will demonstrate this new system and have them available for sale.
Brian Walsh
Spotted lanternfly Integrated Pest Management approaches, and dangers to avoid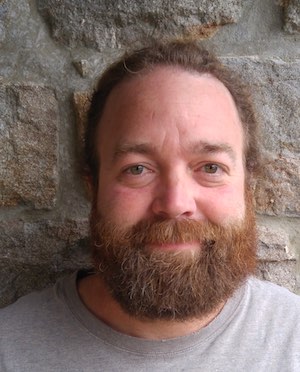 Brian Walsh, in the landscaping business for twenty years, has been battling Spotted Lanternflies since shortly after their discovery in Berks County in 2014. With an emphasis on providing ecologically sensible solutions, his study and direct experience with the SLF and Integrated Pest Management (IPM) approaches have made him a subject matter consultant for Penn State Entomology, Penn State Extension, and several pesticide companies. His landscaping company, Salix Springs, is based in upper Montgomery County.
https://spottedlanternfly.com/
Schedule of Events:
The symposium is held on the 3rd floor of the Franklin Institute. Registration is in the Pendulum gallery and the meeting is in Pepper Hall adjacent.
8:00 - 9:00 am - Registration, Vendors, and Coffee
9:00 - 9:15 am - Opening remarks
9:15 - 11:00 am - Vince Aloyo
11:00 - 12:00 pm - Mel Disselkoen
12:00 - 1:30 pm - Lunch and Vendors
1:30 - 2:15 pm - Brian Walsh
2:15 - 3:30 pm - Landi Simone
3:30 - 4:45 pm - George Datto
4:45 - 5:00 pm - Closing Remarks and Raffle
More details about the topics will be provided as the date gets closer.
Tickets will be available at the door!
Please visit www.phillybeekeepers.org/symposium/ periodically for updates.
PARKING AND LOGISTICS
The Franklin Institute offers on-site parking. Your parking ticket will be validated at registration. The fee is $6.00.
The Franklin Institute's website has comprehensive directions and parking information. https://www.fi.edu/directions-parking.
When Parking in the Garage, take the elevators to the main Lobby/Ticketing area. Off the elevators, walk directly across the atrium and take the elevators on the opposite wall to the third floor.
For those arriving via public transportation and/or walking into the museum, please use the entrance to the right of the main stairs: special needs/Strollers/Business Entrance. To the left, behind the security desk, take the elevators with the large gold doors to the third floor.