Description
​Join us at our 9th Annual Outstanding Dreams Farm Alpaca Festival on Saturday, September 16th from 11:00 am – 5:00 pm and Sunday, September 17th from noon - 4:00 pm. Our farm, which is located at 24480 Pinetown Road in Preston, is home to more than 25 Huacaya Alpacas and a gift shop featuring one-of-a-kind merchandise crafted from Alpaca fiber.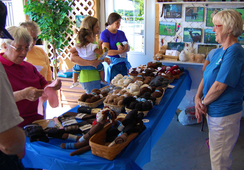 This family-friendly event features farm tours, fiber arts demonstrations, craft and food vendors, children's activities, live music and of course, the lovable Alpacas. Visitors to the festival will find a variety of products crafted from alpaca fleece at the Outstanding Dreams Farm Store. Alpaca fleece is a soft, luxurious and durable fiber that is renowned for it's hypoallergenic qualities, and the shop carries an array of products made from the luxurious natural fiber. Products available for purchase include scarves, clothing, hats, children's toys, jewelry, raw fiber and more.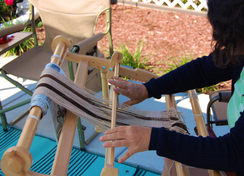 Admission to the event is free, and donations are gratefully appreciated. In addition to the Alpaca Festival, Outstanding Dreams Farm hosts a Holiday Open House in December and offers year-round Farm Tours to groups of all sizes. For more information please contact us at (410) 673-2002 or visit www.OutstandingDreamsFarm.com.