Sales Have Ended
Registrations are closed
Registration for this event has reached capacity.
Sales Have Ended
Registrations are closed
Registration for this event has reached capacity.
Description
The annual symposium, presented by BHS, is the largest workplace wellness gathering in Maryland focused on discussing timely health and wellness topics for employers. Known for featuring inspiring, thought-provoking leaders, the symposium brings together hundreds of employers from Maryland, Washington DC, Pennsylvania and Virginia.
About the Event:
This year's event will focus on Mental Health in the Workplace with featured keynotes from Dr. Andrea Bonior, psychologist and best-selling author, and Ken Dolan-Del Vecchio, Founder and President of GreenGate Leadership®.
Chesapeake Employers' Insurance will host a panel discussion with industry leaders on Mental Health Matters in Workers' Comp.
Maryland Department of Health will present the Healthiest Maryland Businesses Wellness at Work Awards, which recognizes Maryland employers for successful wellness initiatives. Visit www.healthiestmdbusinesses.org/awardsprogram for more information on these awards.
Continental breakfast, refreshments and boxed lunches will be provided.
About the Keynotes:

Dr. Andrea Bonior is a licensed clinical psychologist and the author of The Friendship Fix and the Publishers' Weekly best-seller "Psychology: Essential Thinkers, Classic Theories, and How They Inform Your World." She is the longtime voice behind the Washington Post's mental health advice column Baggage Check, and writes for Psychology Today. Dr. Bonior speaks to audiences across the country about emotional health, wellness and relationships. She has a part-time private practice in Bethesda, MD and serves on the faculty of Georgetown University, where she has taught Abnormal Psychology for 11 years. More information about Dr. Bonior can be found at drandreabonior.com.

Ken Dolan-Del Vecchio, is an author, family therapist and leadership consultant. He founded GreenGate Leadership® in 2017 after retiring from his role as Vice President, Health and Wellness, at Prudential, where he was responsible for behavioral health services. His team's work led Prudential to receive the American Psychological Association's 2017 Organizational Excellence Award. Ken was honored with the 2017 Leadership Award from the Employee Assistance Society of North America (EASNA). The National Alliance on Mental Illness' New York City Metro Chapter named him 2016 Corporate Leader of the Year. Ken has authored four books and numerous other publications. More information about Ken can be found at www.greengateleadership.com.

Vernon Herron has more than 35 years of experience in public safety and law enforcement. He currently serves as Director, Baltimore City Police Department, where he manages the Office of Officer Safety and Wellness and the Office of Early Intervention. The office of Officer Safety and Wellness, promotes both physical and mental health, through training, seminars and health publications. Prior to joining the Baltimore City Police Department, he served as the Deputy Chief Administrative Officer for Public Safety and Director of Homeland Security in Prince George's County, Maryland. Mr. Herron served more than 27 years in the Maryland State Police. Throughout his career, he has lectured across the United States on crime strategies and public safety.

Thank You to Our Sponsors: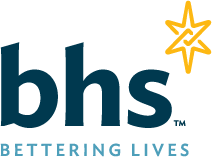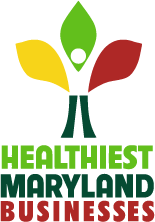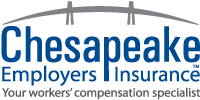 Interested in becoming a sponsor?
Click here to view our sponsorship opportunities!