Event Information
Performers
kinky, The California Honeydrops, Yak Attack, Afrolicious, Smoked Out Soul, Earth Arrow, Mestizo Beat, Diggin' Dirt, Midtown Social, The Ries Brothers, Sambada, Peter Joseph Burtt, Joy & Madness, Pamela Parker, Pamela Parker's Fantastic Machine, Jimmy Leslie & the Guitarfish Family Band
About this Event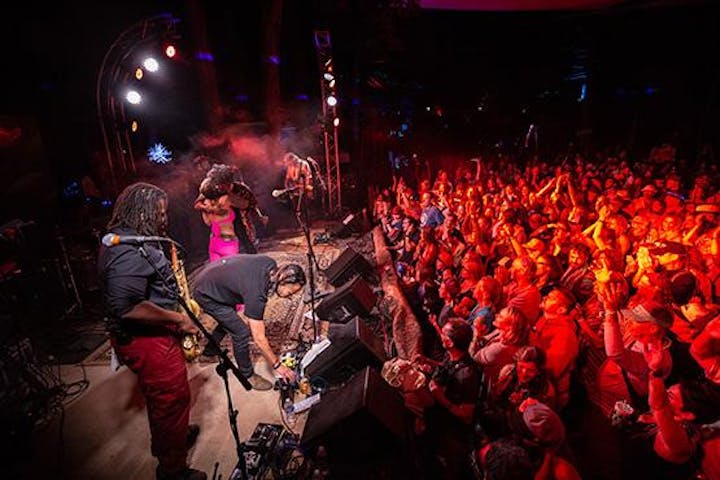 Guitarfish is an intimate camping and music experience in a magical setting; over a mile high, in the woods, on the South Fork of the Yuba River, at the Cisco Grove Campground (near Truckee, CA). 2019 line-up information coming soon!
Known for a funk-tastic, groove-fueled musical lineup, the experience includes an action-packed kidsville and family camp, swimming holes a short stroll from the stages, access to world class mountain & road biking routes, music playshops, a world market, yoga classes from sunrise to sunset, hiking + more. Camping amongst family and friends, while witnessing inspired live music in a natural setting truly enriches lives and fuels the heart!
We're thrilled to team up with our friends from the Joshua Tree Music Festival family. JTMF is held twice a year (May and October) in the shadows of the otherworldly Joshua Tree National Park. Together we believe that music is power, and community is crucial. We're all in this together!
BOX OFFICE HOURS - WED - 2pm-8pm, THU - SAT 9am-11pm, SUN 9am-8pm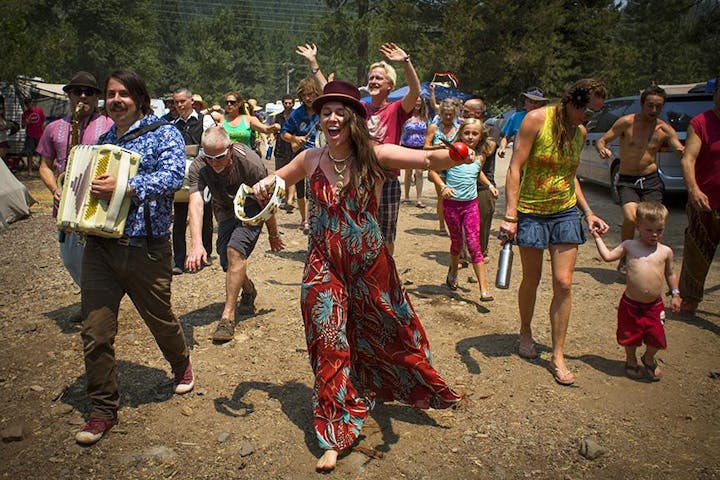 Performers
kinky, The California Honeydrops, Yak Attack, Afrolicious, Smoked Out Soul, Earth Arrow, Mestizo Beat, Diggin' Dirt, Midtown Social, The Ries Brothers, Sambada, Peter Joseph Burtt, Joy & Madness, Pamela Parker, Pamela Parker's Fantastic Machine, Jimmy Leslie & the Guitarfish Family Band
Date and Time
Location
Refund Policy