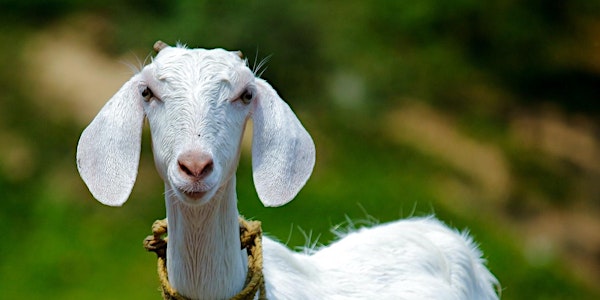 9th Annual Franklin County 4-H FUN Livestock Show
Franklin County youth, age 5 -19 years old, are invited to participate in the County's 9th Annual "FUN" Livestock Show virtually this year.
About this event
Area youth who love animals and would like to be judged exhibiting their animals via video recording are encouraged to participate. The videos will be judged by three area expert livestock volunteers. The youth will be evaluated on showmanship knowledge and skills along with animal husbandry for their species of animal.
Youth must join 4-H in order to participate and the North Carolina 4-H showmanship rules and regulations must be followed. Rabbits, poultry, goats, cattle and sheep may be shown. Youth will receive ribbons along with monetary prizes and gifts from agribusinesses in the County.
Deadline for show registration is 5 p.m., Monday, November 1.
Registration forms and show rules and regulations can be accessed at the following link:
The actual video submissions must be received by 5 p.m., Wednesday, November 10.
For more information about the show, email Martha Mobley, martha_mobley@ncsu.edu, Agricultural Extension Agent, or Meg Wyatt, meg_wyatt@ncsu.edu, 4-H Agent, or call 919-496-3344. This event is sponsored by N.C. Cooperative Extension, Franklin County Center.