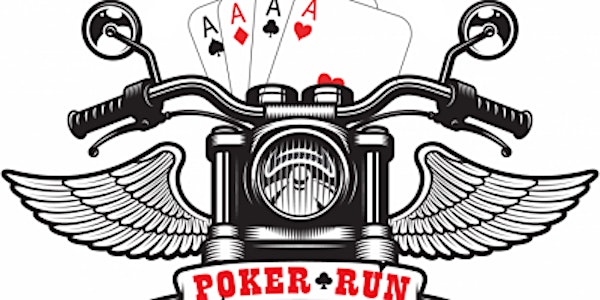 9th Annual Four Seasons Poker Run (Rain or Shine)
VFW RIDERS 9th ANNUAL - FOUR SEASONS POKER RUN & PIG PICKIN' (RAIN OR SHINE)
Date and time
Starts on Saturday, April 29 · 10am EDT
Location
The Phoebus Dive Bar 31 E Mellen St Hampton, VA 23663
About this event
PIG PICKIN' PLATE INCLUDED WITH REGISTRATION!!!!
Can't Ride? Don't Ride? NO PROBLEM! ALL WHEELS WELCOME!
Tickets for this event are made available for advanced purchase for the convenance of participants. Using Eventbrite comes with small fees that unfortunately just can't be avoided. While we will be taking these donations at the point of registration (if you desire to avoid these fees), it certainly eases the volunteer's workload if you purchase in advance. Either way, WE LOOK FORWORD TO MEETING YOU!!!!
Also, this event is rain or shine! It is also a charity event where all proceeds go back to our military and veterans. So please understand that we will not be offing refunds except under extreme circumstances.
Who Are the VFW Riders
We are a riding club, not a motorcycle club (MC) made up of an equal partnership between the VFW and VFW Auxiliary (men and ladies) members in good standing. The group has many goals and is primarily focused towards promoting and supporting the VETERANS of FOREIGN WARS and the VFW AUXILIARY. Our members come from all walks of life with two things in common, membership in the VFW or its Auxiliary and our love of riding. Our group is comprised of members from several different VFW Posts in Virginia. Since its inception the VFW Riders have grown to include quite a few other chapters across the nation. Now the group has risen to the national level as a committee we work hard at promoting this group and encouraging new membership. If anyone is interested in becoming a rider, the first step is to contact a member of the group.
Veterans of Foreign Wars
The VFW traces its roots back to 1899 when veterans of the Spanish-American War (1898) and the Philippine Insurrection (1899-1902) founded local organizations to secure rights and benefits for their service: Many arrived home wounded or sick. There was no medical care or veterans' pension for them, and they were left to care for themselves.
In their misery, some of these veterans banded together and formed organizations with what would become known as the Veterans of Foreign Wars of the United States. After chapters were formed in Ohio, Colorado and Pennsylvania, the movement quickly gained momentum. By 1915, membership grew to 5,000; by 1936, membership was almost 200,000.
Since then, the VFW's voice had been instrumental in establishing the Veterans Administration, creating a GI Bill for the 20th century, the development of the national cemetery system and the fight for compensation for Vietnam vets exposed to Agent Orange and for veterans diagnosed with Gulf War Syndrome. In 2008, VFW won a long-fought victory with the passing of a GI Bill for the 21st Century, giving expanded educational benefits to America's active-duty service members, and members of the Guard and Reserves, fighting in Iraq and Afghanistan.
The VFW also has fought for improving VA medical centers services for women veterans.
Besides helping fund the creation of the Vietnam, Korean War, World War II and Women in Military Service memorials, the VFW in 2005 became the first veterans' organization to contribute to building the new Disabled Veterans for Life Memorial, which opened in November 2010.
Annually, the more than 1.7 million members of the VFW and its Auxiliary contribute more than 8.6 million hours of volunteerism in the community, including participation in Make a Difference Day and National Volunteer Week.
From providing over $3 million in college scholarships and savings bonds to students every year, to encouraging elevation of the Department of Veterans Affairs to the president's cabinet, the VFW is there.
VFW Mission
To foster camaraderie among United States veterans of overseas conflicts. To serve our veterans, the military and our communities. To advocate on behalf of all veterans.
VFW Vision
Ensure that veterans are respected for their service, always receive their earned entitlements, and are recognized for the sacrifices they and their loved ones have made on behalf of this great country.
About the Run
The purpose of the Run is to raise funds for the VFW Veterans Un-met Needs Program. All proceeds from this Ride go to Veterans and their families. Our goal is to provide a Veterans oriented, but not exclusive, motorcycle event that will promote patriotism and benefit this cause. Here are a few highlights:
-Rain or Shine Event
-Poker Style Run with 5 stops where participants will pull a card at each stop and at the end prizes will be given to the best hand, worse hand, oldest and youngest motorcycle operator and largest group.
-Registration 9:00 am to 10:00 am with first bike out at 10:00 am after safety brief.
-NON-Profit. All proceeds go to Veterans Un-Met needs programs.
-Can't Ride? Don't Ride? NO PROBLEM! All wheels welcome
-Registration fee. $25 Rider, $10 passenger (Lunch included with registration).
-Start Point at The Phoebus Dive Bar, 31 E Mellen St, Hampton, VA 23663. Breakfast available for purchase.
- Lunch available at end point Hampton Roads Harley Davidson in Yorktown, VA.
-Vendors Welcome, contact Joe Brinda, VFWR Committee Chairman (vfwr.joe@gmail.com) or more info.
-Prizes, Raffles and auction