9th Annual Continuing Education Training Institute — CETI
Description
Join the nation's top continuing education executives at the 9th Annual Continuing Education Training Institute, April 15-16, 2019 in Nashville, TN.
Welcome Reception on April 14 at 5 p.m. with a band – Conference held on April 15 -16, 2019, Nashville, TN.
The conference offers specialized training to enhance your educational needs. Sessions offer "real-time" applications from education and business leaders representing leadership from community colleges, state colleges, adult education, universities, and national training partners who serve more than 20,000 students a year; as well as some small colleges who have grown by 40%.
Continuing education executives from over 20 different states will be attending this high-powered training.
Please notify us of any special needs or dietary accommodations when registering.
Agenda Topics for CETI 2019
Digital Marketing
New Programs for the Future
Sales for Higher Education
Business Panels
College Leadership
Marketing Planning
Instructor Leadership
Grant Leadership
Community Programs
Online Learning
Certification and Digital Badges
This year's host is Nashville State Community College.
Download the CETI 2019 Preliminary Brochure.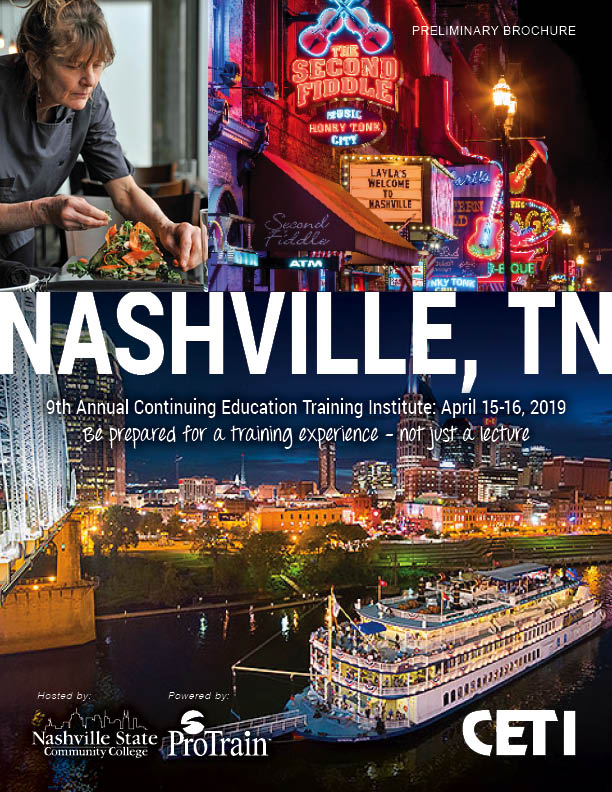 Download the CETI 2019 Preliminary Flyer.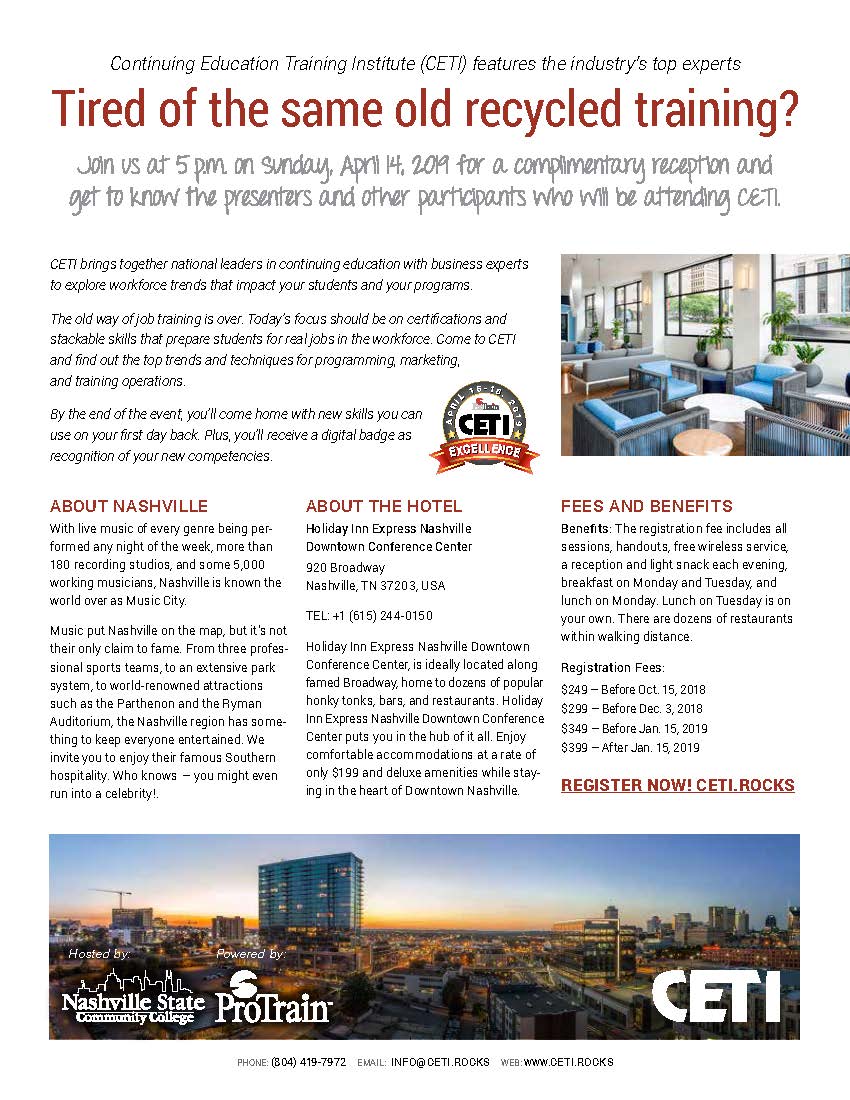 Download the CETI 2019 Exhibitor Brochure.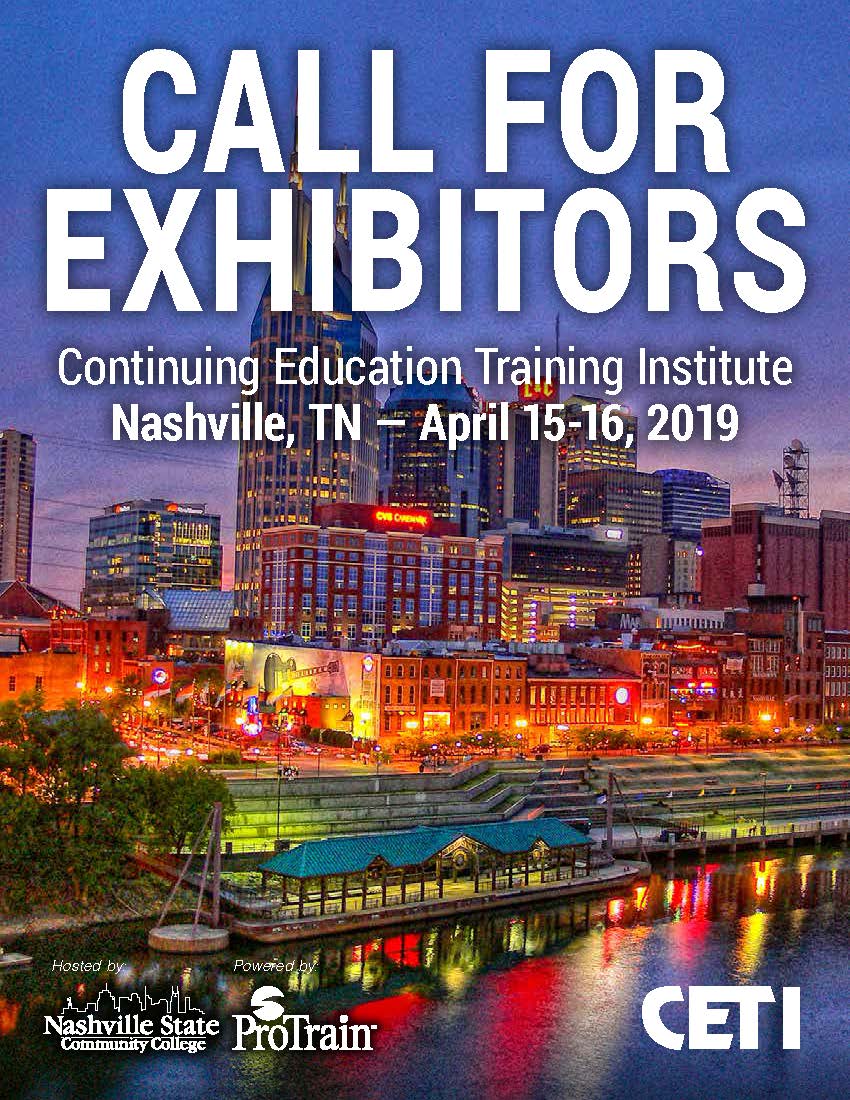 Download the CETI 2019 Save the Date flyer.