Description
The Berkeley Alumni Chapter of Kappa Alpha Psi Community Project, Inc. 501(c)(3), will host its 9th Annual Charity Golf Tournament at The Metropolitan Golf Links in Oakland, CA on Saturday, October 22nd, 2016. Proceeds for this event benefit our Community Service and Scholarship programs for students in the Oakland/San Francisco Area.
The tournament is a 4 person best ball scramble. The price per golfer includes green fee, cart fee, range balls, on-course contests, and banquet luncheon. Raffle tickets and opportunities to bid in a silent auction will be available throughout the day.
In addition to recognizing the Tournament's top finishers, there will be contests for the Longest Drive and Closest to the Pin. There is also a chance to win a car with a hole-in-one on one of the par 3's and more hole-in-one prizes on the other par 3's. Donated items will also be auctioned during the awards luncheon.
In the Berkeley Alumni Chapter, chartered in 1947, chapter members have regularly mentored students and participated in community service projects. Since its founding, the Kappa Alpha Psi Community Project, Inc. 501(c)(3) has hosted a Charity Golf Tournament to help fund it's community service activities and scholarships to assist local qualified students in pursuing post secondary and graduate degrees.
Attendees and sponsors of the Charity Golf Tournament have generously helped the Kappa Community Project, Inc. continue to provide community service and scholarships.
FOR YOUR ADDED CONVENIENCE:
Please make Checks payable to "KAPPA ALPHA PSI COMMUNITY PROJECT, INC."
Mail payment to: James Parrish III - Post Office Box 23411 - Oakland, CA 94623
ALL PAYMENTS FOR GOLFING MUST BE RECEIVED BY MONDAY, OCTOBER 10TH, 2016,
THERE WILL BE NO ONSITE PAYMENT FOR GOLFING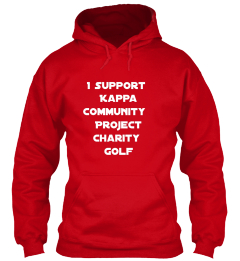 9th Annual Charity Golf Apparel
$38.99
We partnered with Teespring to create some awesome merchandise for this event. Show your support and look good wearing it. Check it out!